Employee Time Tracking and Scheduling: Better Together

I love that I have access to the schedule and employee hours in a single platform.
—Andrew Walsh, Owner, Terra Dura Landscaping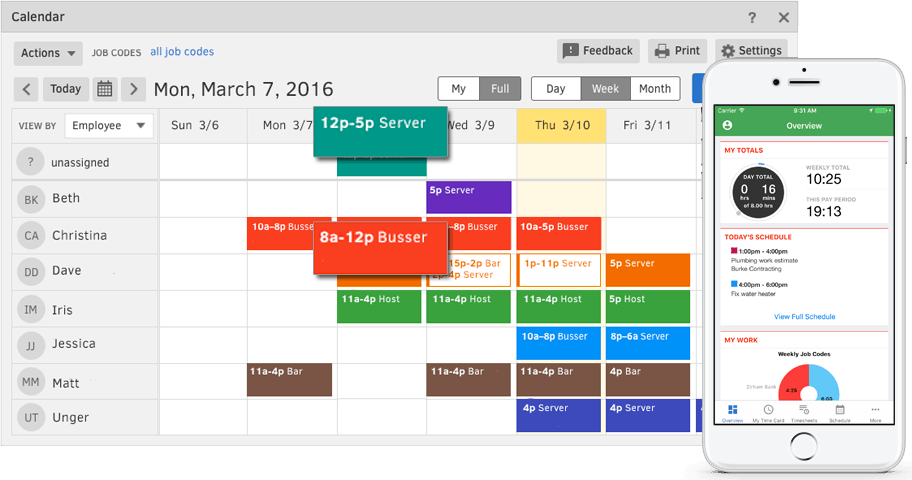 Ever wonder if your staff really arrives for their shifts on time? With TSheets Scheduling, you'll never have to wonder. Managing schedules and employee timesheets is the most accurate way to do labor costing by day, week, month, project, or activity. With job scheduling, the Who's Working feature, and GPS tracking, you'll also gain real-time data and a new level of employee accountability and productivity.
TSheets Scheduling is easy to use and includes handy alerts that notify you when employees don't clock in for shifts or jobs as scheduled. Create new events or shifts with just a click, and save daily or weekly templates. And best of all? Say goodbye to endless Excel spreadsheets, no-show employees, and late nights spent playing Tetris with employee hours.