Hello. I'm Tracy.
TSheets helped nail down my business.
Here's my story.
Time and money were falling through the cracks.
"

With TSheets, I found the right tools to build up both.

"
You need the right power tools to make it in construction—and the same goes in business. Before finding TSheets 5 years ago, I struggled with employee time tracking. Paper time cards were no longer cutting it. Sloppy. Handwritten. Often lost. It took 15+ hours a month to manage and sort out employee time alone. Not to mention bookkeeping. At $27 an hour, processing payroll cost me some serious time and money.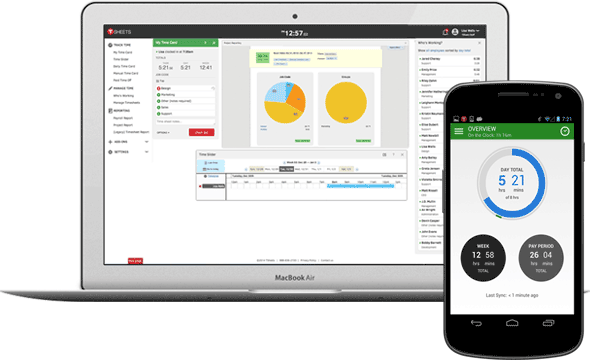 Mobile Time Tracking Made Easy
"

It's the holy grail of time tracking.

"

Debbe, Office Manager, Robinson Paints
Say hello to the employee time tracking game changer. Any time. Any place. TSheets has your time covered. Working in the office? Clock in with a computer, laptop or tablet. Mobile? Your time is still tracked! With iPhone and Android apps, the Crew app, and text and dial-in options, you can clock in and get to work with just the click of a button. Effortlessly switch jobs, locations and tasks as well. It's time tracking made simple. It's time tracking made for employees.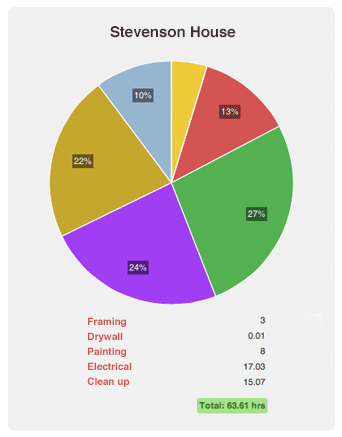 Payroll, Job Costing and Invoicing Simplified.
"

My whole crew LOVES this app! They know their hours are right, I don't waste my weekends running payroll, everybody wins!

"

Elite1, via Intuit
Cut down tedious hours spent on payroll each week to mere minutes. Easily approve timesheets and get detailed and real-time reports of labor expenses including regular time, overtime, vacation and PTO. Get instant access to labor information such as project estimates, invoicing, job costing, and more. With TSheets, you can spend less time on payroll and more time making a difference in your business.
Seamless Integrations.
"

TSheets is truly amazing. User friendly, integrates wonderfully with Quickbooks and is a huge time saver.

"

ClassicCars from Franklin, WI
Say goodbye to payroll errors and manual, duplicate time entry. TSheets time tracking software integrates with payroll and accounting software including QuickBooks, ZenPayroll, PayChex, Sage and more. Export your detailed and accurate timesheets with one simple click and get on with your day.
A Year from Now, You'll Wish You Started Today.
" The solution and mobile apps are great. So much better than what we were doing before. The integration with QuickBooks Online is easy. Thank you TSheets & the TSheets customer service team! I have much faster insight and my team loves TSheets for their time tracking! "

Co-Founder, CEO for Coil Group