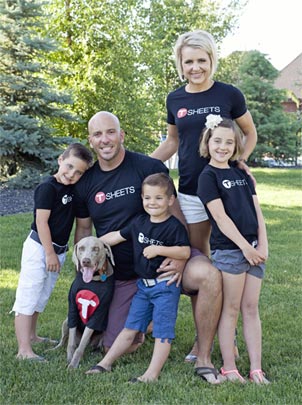 About Matt
Matt Rissell co-founded TSheets, his sixth successful startup venture, in 2006, after discovering a gap in the employee time tracking and reporting market. Since then, the company has received Entrepreneur's Top Company Culture and named the Idaho Innovative Company of the Year and the #1 Best Place to Work in Idaho. Currently TSheets is employing 100+ of the best employees in the business and growing, and circling the globe with customers in over 100+ countries.
With a passion for startups, strategy, and identifying high-growth opportunities, he speaks at conferences nationwide and is a contributor to both Forbes and AMEX Open Forum and The Huffington Post. Matt serves on the executive committee of the Idaho Technology Council, the advisory board of the Boise State University Computer Science Department, and the Vistage CEO Network. He has also received the 2015 40 Under 40 award from CPA Practice Advisor, 40 Accomplished Under 40 Award from Idaho Business Review, Cartridge World's Franchisee of the Year award, was named to the Verizon Wireless President's Cabinet and most recently won the 2015 Rule Breaker Award.
A native of Colorado, Matt enjoys spending time in the mountains of Idaho with his wife, three children, and his Weimaraner, Brushy—bird hunting, bowhunting, and fishing.