<< Back to App Marketplace

Breakthrough Recordkeeping with QuickBooks Desktop + TSheets
---
Features
For real breakthroughs in business, get productivity software that goes the distance, plus works exactly the way you do. When market-leaders QuickBooks Desktop and TSheets pair up, it's a perfect match that makes your business run like a number-crunching machine. Employees tap into go-anywhere time tracking on everything from a smartphone to desktop device. Managers then approve timesheets and sync info from QuickBooks Desktop to TSheets, and vice versa, with the click of a button. It's go time for record-breaking recordkeeping. The #1 rated app in the Intuit ecosystem – over 1000 five-star customer reviews (and counting) for TSheets at apps.com tell the full story.
Benefits
Timesheets for QuickBooks Desktop: It's go-anywhere time tracking for rock-solid bookkeeping. Export approved timesheets from TSheets, then import to QuickBooks using the Intuit Web Connector.
See who's on the clock: A real-time "Who's Working" window and GPS tracking options in TSheets offer checks and balances that add up to accountability, accuracy and better oversight.
Speed up payroll: With TSheets plus QuickBooks Desktop, you can review, approve and sync employee timesheets in no time to run payroll faster than ever before, saving hours and thousands of dollars in admin costs.
Make invoicing work for you: Track billable time against customers, jobs, classes, service items, and employees, then sync to QuickBooks Desktop, where you can use your favorite tools for exacting job costing and invoicing in record time.
Meet customer service pros: Get real advice and unparalleled customer support from certified TSheets PROs and QuickBooks ProAdvisors.
QuickBooks Desktop Pricing
Enterprise starting at $75.60/month
Get Started

Special Offer!
Switch to QuickBooks Online & get
35% OFF
for Life.
---
"

TSheets is a great application that integrates easily with QuickBooks. Employees have found the application easy to use and it has saved us a lot of time processing payroll. The supervisors are able to review time at any point in the pay period.

"

- MCC via Intuit App Center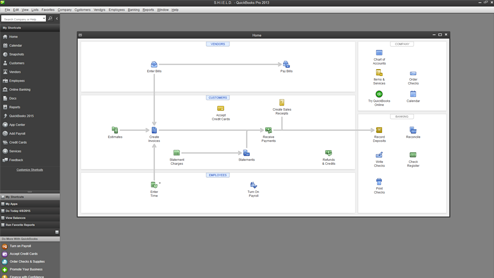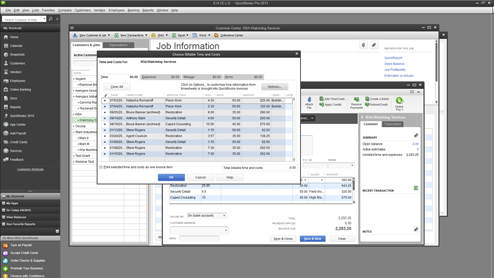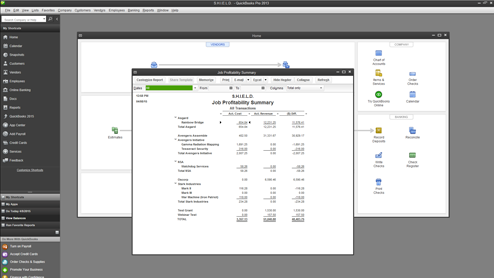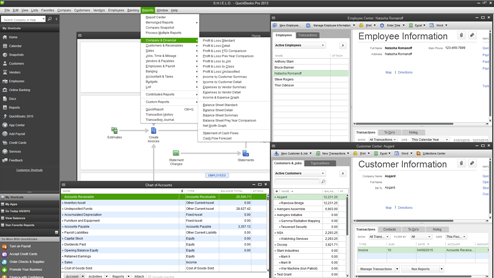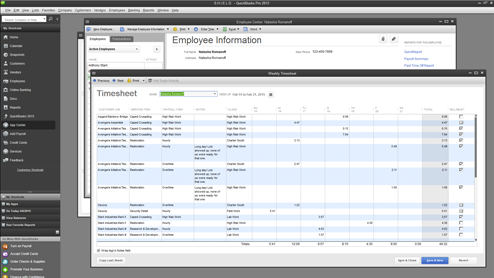 << Back to App Marketplace