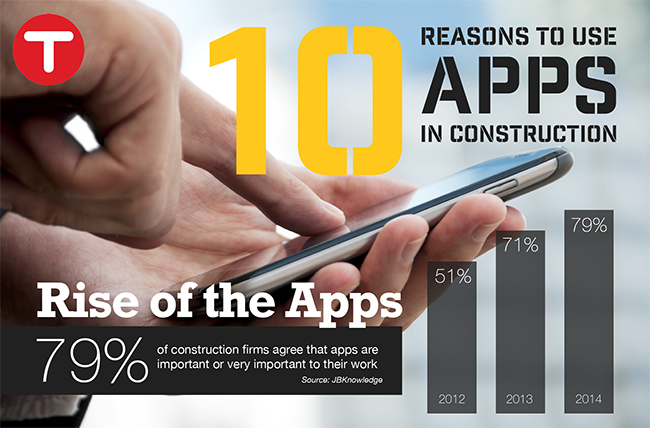 Save Time and Money on the Job Site
The experts have weighed in, the reviews have been tallied, and your peers in the field have cast their votes.
These are the top 10 apps for the construction industry in 2017—able to accomplish everything from bidding to time tracking to calculations and measurements for contractors and mobile workers.
How can these apps improve your business?
Keep reading below to learn what makes each of these construction apps #1 in their area of specialty, and how they can revolutionize communication, collaboration, and profitability for you and your crew. Read customer reviews, pros and cons, business benefits, and more.
This is technology that will help you do your job—not replace it. The future of construction is bright for contractors and crews with their feet on the ground and these best-of-breed apps in hand.
How were the apps chosen?
Get the full methodology behind our research over on our FAQ page.
---
---
---
---
---
---
---
---
---
---