Get to Know: Photo Measures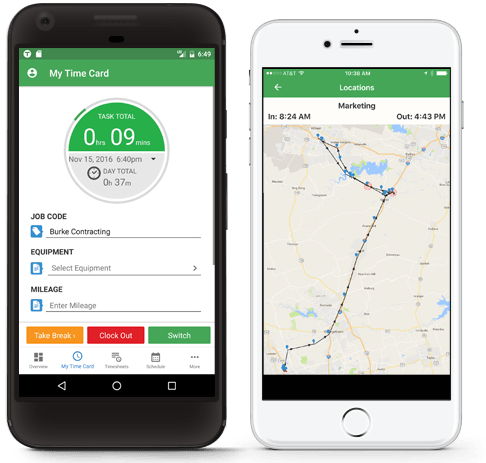 Photo Annotation
Photo Measures is an innovative app that enables anyone from construction contractors to homeowners to record, save, and share measurements and dimensions—by directly annotating their own photos. Say sayonara to napkin sketches and illegible numbers, Photo Measures makes it easy to see and remember the exact measurements—any time, any place—no matter who took them. Never wonder, "Will this fit?" or "How much paint do we need?" again.
Compatibility
iOS and Android
Key Features
Zoom in and out for greater precision
Easily edit measurements and add comments
Export high resolution photos to email or save in your photo library
Take photos on the spot or import photos from your phone (any size will work!)
Organize recorded photos into folders directly from the app
Record unlimited measurements on unlimited photos
Integrates with Dropbox
Cost
$6.99
Awards and Press
Reviews
Very useful when shopping or meeting with contractorsArchitectural Digest
It's perfect for your own work around the house, and handy for creating plans to bring to a contractorTuaw.com
So incredibly convenientAppSafari
Is Photo Measures Right For You?
Pros
Easy, intuitive, and entirely customizable
Features automatic synchronization with Dropbox (so your Photo Measures truly goes wherever you do)
Does not require an internet or cellular connection
Cons
Does not integrate with iCloud
Does not sync across multiple devices
Will not actually measure for you
Our apps users really matter to us. We value their feedback and use it to continuously improve Photo Measures. Julien Cartal, Founder of Big Blue Pixel (Creators of Photo Measures)
Key Benefits
Photo Measures is well-suited for:
Contractors
Construction Workers
Engineers
Homeowners
Real Estate Agents
With Photo Measures, you'll never have to wonder, "Will this fit?" or, "Do I have the right dimensions?" That's because your measurements will go wherever you do! Photo Measures successfully eliminates any unnecessary back-and-forth--and saves you time and sanity.
Record: Simply snap a photo of an object or room, or grab a pre-existing photo from your camera roll. Draw lines and angles with your fingertip (don't worry, Photo Measures ensures they're straight and accurate) and record your measurements using whatever form of measurement you prefer. While Photo Measures will not determine those measurements for you, it will determine angles. However, you may want to double check the accuracy of those angles--it works pretty well if you're facing the angle head-on, but pictures can skew perception. Change the line type and color, insert text boxes and comments, and record as much information as you need.
Save: Photos with recorded measurements are automatically categorized within the app. The default categories are Recent, Favorites, To-Do, Important Rooms, and Objects--but you can create as many categories as you need. Drag and drop photos into the desired category and access them anytime, any place. Lock photos to prevent unintentional changes, or save them to your photo library.
Share: Export your photos as a high resolution JPEG or PDF via email—so you can easily share your measurements with anyone in your contact list. And because Photo Measures automatically syncs with your Dropbox account, you can access your recorded measurements on any computer or tablet with Dropbox. Never leave home (or the job site) without your measurements again.
Runner Up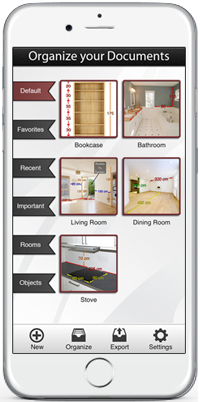 Photo Measures Lite: The free version of Photo Measures includes all the same amazing features as its $6.99 counterpart, but limits users to only two photos within the app and watermarks any exported photos via email or photo library.
Tell us about your favorite photo construction app below!