A Time Clock and Time Card App for Crews
Punch in the whole team at once with TSheets
Employee Time Card App Features
Clock in your crew.
As an alternative to individuals clocking in, managers use the crew function in their TSheets app to start and stop the clock for an entire group of employees — all in one fell swoop.
Scheduling
The days of paper scheduling — and rescheduling — are over. Update and share schedules with your employees, and TSheets will automatically notify them of schedule changes.
GPS tracking
For a bird's eye view of your team, check out the GPS function, which updates employee locations automatically every 10 minutes.
Notifications
We all need little reminders sometimes. Set up notifications to remind employees to clock in and out or submit their time.
Permissions
With great permission comes great accountability. Set admin permissions for a single manager, multiple managers, or employees.
Unbeatable price
Time is money, and TSheets can help you get more of both. TSheets time tracking costs $5 per user, per month! Calculate your savings now!
TSheets costs about as much as a cup of coffee!
Only pay for active users each month
Try TSheets free!
How to Set Your Crew up for Success
1. Admin sets permissions.
Permissions for running the clock are activated through a company's TSheets web dashboard and can be customized for each supervisor or employee.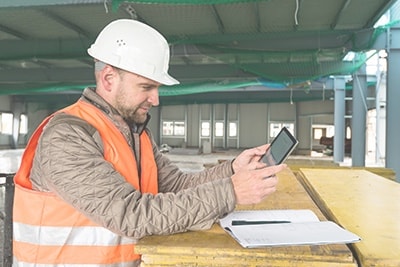 2. Lead clocks the team in.
With your employees teamed-up and ready to go, punch the clock for your crew from a mobile device. At the end of a shift, managers can clock the whole team out at once.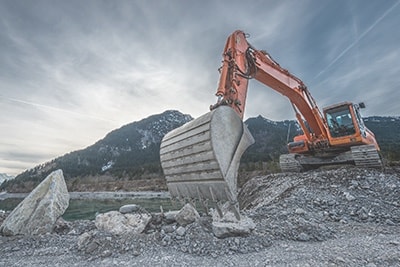 3. Offline and still on the clock.
TSheets Crew functions on your app even when you're out or away from cellular service. Time automatically syncs once service is restored.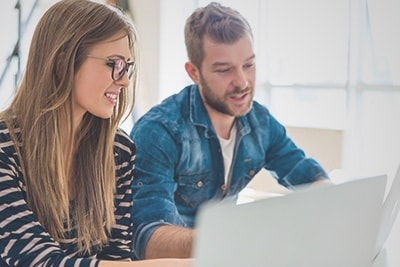 4. Data when you need it.
Timesheet data is stored inside the app, so you can create reports in TSheets and run payroll with your favorite software.
Our reviews speak for themselves
I saved $300 a month in bookkeeping fees after switching from paper timesheets, and my crew LOVES getting paid for every last second of work on the job. I also save money in not having the crew drop off paper timesheets to me twice a month.
— Genevieve S.
Having proof that a crew was at the job site on time is one of the most incredible values and has 100% eliminated 'time stealing' from our daily concerns.
— Kurt
TSheets' mobile suite allows us to easily and accurately track how much time our mobile crews are spending per project, enabling us to more accurately forecast project costs.
— George
Time Clock App Saves the Day for Crew Managers

Are your crew supervisors tired of handling illegible or inaccurate employee time cards? Tracking time, switching employees to different projects, keeping track of who is on break, who left early, and more? Welcome to the easy life of the TSheets Crew time card app — the only mobile time card designed with crew managers, crew members, and smartphone users in mind.

Managers Track Time for 18% of Employees

A survey of 1,000 US employees, published in 2017, reveals 18 percent of U.S. employees rely on a manager to track time for them, but only 1 in 4 has access to a time card app. 38 percent still track time using paper time cards, spreadsheets, and punch clocks. 75 percent say they need to categorize their time by jobs, clients, or locations.

Study Shows 80% of Businesses Correct Timesheet Errors

Just 21 percent of businesses that use timesheets to track employee hours say they never have to correct errors before running payroll, and 4 in 5 say errors are common, according to a 2017 TSheets study of 500 business owners. Meanwhile, 6 percent of business owners say they have to correct every employee timesheet, and 10 percent say they have to correct half of employee timesheets.

TSheets Puts Landscaping Crews on the Map

Landscapers and mobile teams can get to work right away. Regardless of location, TSheets can track your employee hours. TSheets for iPhone, Android, and crews also tracks GPS location points while employees are on the clock. Easily view where your employees are working and what project they are on. No additional GPS services or devices needed.

How TSheets Improves the Workday for Construction Crews

Fleets of construction workers all over the world are using TSheets. For contractors with seasonal and mobile employees who work in multiple locations throughout the day, logistics can be daunting. Illegible or lost employee time cards are often the norm. From GPS tracking to job costing and reporting in real time, TSheets saves hours on invoicing and payroll each week, making it the new favorite power tool of construction workers everywhere.

How TSheets Crew Helps One Canadian Landscaping Crew Save Thousands

Michelle runs a large landscaping firm, Livingstone Landscaping, based in Brandon, Manitoba. With 15 construction and maintenance crews, a truck-driving division, a CAD design service, and a landscaping supplies dealership to oversee, every second counts. The team typically works on 200 projects in a single season. And one tool is saving them thousands each year.
FAQs: We've Got You Covered
The exact amount of data used varies by device, connection, and app usage. 95% of TSheets Mobile App customers use less than 30MB of data per month*.

* Based on TSheets customer mobile data usage collected from Feb. 1 – April 30th 2018.
The TSheets app does not run continuously, so it only uses a small percentage of your mobile device's battery power. The exact percentage of battery used varies by device and app use.
For Android users, the TSheets app requires about 30MB of storage space. The TSheets iOS app requires about 15MB. The exact amount of storage used by the TSheets app is affected by your role, the number of people you manage, and your permissions.
When you download the TSheets mobile app, you will be asked to grant certain permissions. As with all apps, the TSheets app needs to access some of your mobile device's functions. But be assured no one at TSheets, at any point, can access your personal information. Below is a list of TSheets access requests and why they're needed.

» Identity: For TSheets to send reminders and notifications, the app needs to verify who's using the phone.

» Location: This information is needed for GPS tracking to function while you're clocked in.

» Phone: This information is needed so you can tap the "Need help?" phone number to contact TSheets Support from the sign-in screen.

» Photos/Media/Files: This is the generic label for access to any one of these three items. TSheets only accesses your media storage device to store the local database and debug logs on your phone.

» Wi-Fi Connection Information: This information is used to detect whether you are in Wi-Fi range. When in range, TSheets uses that connection to reduce battery and data usage.

» Camera: This makes it possible for you to upload and change your TSheets profile picture.
Crews who track time together, stay together.
Save time and money on the job site. Try TSheets free for 14 days