2018 Federal Lunch & Work Break Laws
Are You Breaking Federal Work Break Laws?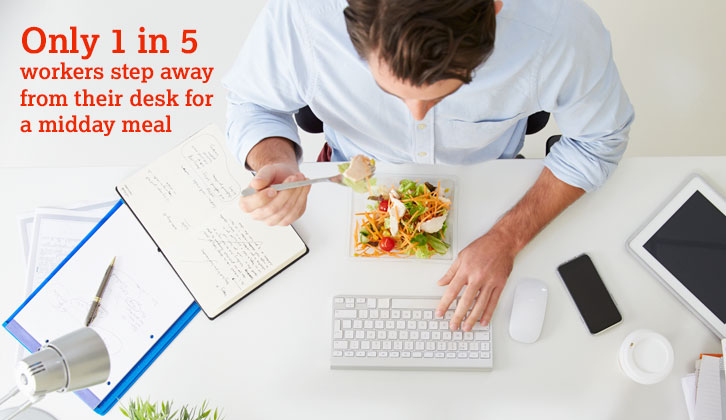 Meet Our Experts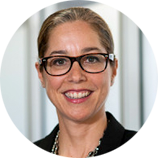 Staci Ketay Rotman
Franczek Radelet
Read Full Bio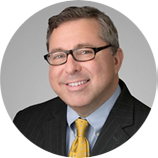 Michael S. Kun
Epstein Becker & Green
Read Full Bio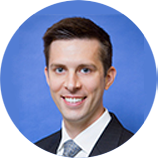 Jonathan M. Young
Greenberg Traurig, LLP
Read Full Bio
What are FLSA break requirements?
The Fair Labor Standards Act (FLSA) does not require employers to provide meal or rest breaks to employees. However, many state laws do. 21 out of 50 states mandate meal breaks for employees, nine of which mandate both meal and rest breaks.
Should your employees clock out for lunch?
Thirty-nine percent of employees admit to eating lunch at their desk more often than not, while another 28 percent admit to rarely taking breaks of any type (even in states where breaks are mandated). Forcing your employees to clock out for a lunch break each day, knowing that a percentage of them are still working, makes you guilty of committing our FLSA Deadly Sin #4: Not Tracking Breaks or Lunch Breaks Properly.
Working through lunch is one of the most common types of off-the-clock work violations. And the consequences for not paying your employees for that time worked can be incredibly costly — and in more ways than one. Not only do you run the risk of getting hit with a wage and hour lawsuit, but when your employees don't take breaks, you also run the risk of squelching their creativity and suppressing innovation. Both risks can come back to bite you in your bottom line.
Tracking Employee Breaks Can Be Tricky. Let TSheets Help.
What are some common problems employers have when it comes to tracking breaks and lunches?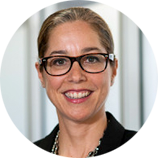 "One of the most common problems occurs when employers enable automatic deductions for lunch breaks without giving the employee any manner of editing that time if they happen to work through lunch."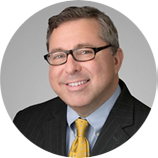 "The most common issues we see regarding meal and rest periods occur in
states like California
where state laws – rather than the FLSA – require that employees be provided those breaks at certain times during the day, and employees are entitled to significant penalties if they are not provided breaks in compliance with the law. Without going into a lengthy discussion of state meal and rest period laws, the claims we often see are that employees are not allowed to take their breaks at all, or that they are allowed to take them too late, or that the breaks are not long enough to satisfy the law, or that they are interrupted [from their break] by work. But, again, those are state laws.
"Under the FLSA, the issues we frequently see are claims that employers' timekeeping systems automatically clock employees out for meal breaks even when the employees don't take them. For instance, an employer might have a system that clocks employees out mid-day for 30 minutes for a meal period for which the employees are not paid, but employees might claim that they in fact did not take a meal period and worked for those 30 minutes instead. As a result, they have been underpaid for 30 minutes. Now, if an employee alleges that this happened every day, he or she would have a claim for two and one-half hours of unpaid work each week, some or all of which might be considered overtime if it falls beyond 40 hours. If you multiply that by the number of weeks the employee worked, you can see how the amount of underpayment a single employee might claim could be very significant."
"The other issues we see are claims that employers interrupt employees during unpaid breaks or make them do some work during that time. If an employee is punched out for a 30-minute meal period, but the employer then calls the employee on the phone to talk about an issue for a significant portion of that time, or asks the employee to return to work, you can see how employees might claim that they are entitled to be paid for that time, and how the amount of an alleged underpayment could add up if that happens often."
Key Takeaway
The most common violation occurs when employers automatically deduct a rest or meal break from an employee's time card – even though that employee may have worked through the break (or was called back to work by the employer during the break). If this happens frequently, it could add up to significant backpay.
Staying FLSA Compliant Can Be Hard. Let TSheets Time Tracking Help.
What are some common strategies employers use to remain compliant when it comes to breaks and lunches?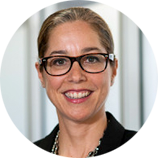 "Employers should have an avenue for an employee to edit time if he or she works through lunch. Employers should also keep good records of any such edited time."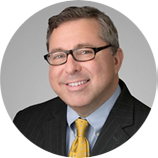 "To avoid issues relating to breaks under the FLSA, many employers not only implement practices by which employees themselves punch in and out for their breaks, or report on their timesheets when they took breaks and for how long, but they also implement policies reminding employees and their managers that those records need to be accurate, that employees should report any additional time worked, and that employees generally should not be interrupted during those breaks."
What are the common misconceptions employers have about breaks and lunches?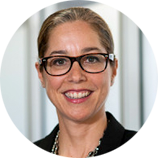 "The most common misconception about breaks or lunches is that they must be paid or even provided. The FLSA does not mandate that breaks or meal periods be provided, but some state laws do mandate such breaks. So employers should check applicable state law. Generally speaking, if the break/meal period is 30 minutes or more, it can be unpaid. If it is 20 minutes or less, it must be paid. The time period between 20-30 minutes is a bit murky, but the least risky approach is to pay for that time."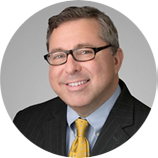 "While I would not say that it is a common misconception, some employers may believe that all employees and managers understand when breaks should be taken, how long they should last, or whether employees should be interrupted or asked to do work when on a break. These are issues where it never hurts to provide additional training."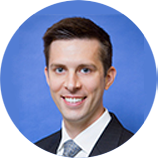 "The Fair Labor Standards Act broadly defines the term "employment" as including to "suffer or permit to work." Like the definition of "employment," a workday is also expansively defined under federal law; workers must be paid from the beginning of their "principal activity" to its end. In other words, a workday for many employees may be longer than their scheduled shift."
"The application of this definition means that employees can be paid for work that an employer may not expect. For example, many employers customarily offer paid breaks. If an employee takes an unauthorized extension of their break, however, the employee is still entitled to be paid for that time unless the employer has expressly and unambiguously communicated to the employee that the authorized break only lasts for a specific period of time (e.g., through policy, supervision, signage, etc). Employees should be disciplined for over-length breaks in order to prevent this behavior, but unless the break was for 30 minutes or more and uninterrupted, the employee shall be paid. Meal periods are generally not compensated unless the employee is required to perform duties during the meal period (e.g., if a worker remains at their desk and eats while working, that is compensable time)."
Key Takeaway
The FLSA does not mandate that breaks be provided (yet), but many state laws do. Check with your employment counsel to determine whether or not your employees are required to take a break – and make sure your employees understand when and how breaks are expected to be taken.
What are the consequences of not tracking breaks or lunch breaks properly?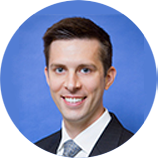 "Many states have strict rules regarding paid breaks. For example, in California, employers must offer paid breaks at a rate of ten minutes for every four hours worked, or major fraction thereof. Many other states also have their own rules regarding the rate and usage of break periods. Failure to provide a paid break or paid lunch break can result in damages of one hour of pay, per break not provided."
"The compound nature of these penalties can be extreme. For example, if a factory in California fails to provide two paid breaks and a paid lunch break for its 100 employees who all make the state minimum wage of $10.00 per hour, they can expect damages of at least $3,000 per day (three breaks at $10.00 per missed break, times 100 employees). These rules should therefore be studied and strictly complied with by employers."
In Short
The FLSA does not mandate that breaks be provided, but states laws might
It's not uncommon for an employee to work through their break, or get called back into work during their break by a supervisor
If a break is automatically deducted from an employee's time card, that employee must have a way to edit that time card to reflect time actually worked/not worked
Employers should require employees to use atime tracking software to accurately track breaks and lunches
Last Updated: January 3, 2018
Meet The Experts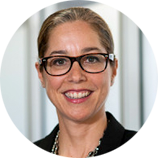 Staci Ketay Rotman
Staci Ketay Rotman is the Community Investment Officer and Co-Chair of the Wage and Hour Practice Team atFranczek Radelet Attorneys and Counselors. She's the editor and co-author of the firm's wage and hour blog (wagehourinsights.com) and she has also co-authored a number of articles on wage and hour topics. Staci advises and represents employers in all aspects of labor and employment law.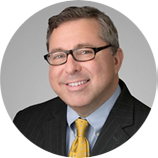 Michael S. Kun
Michael S. Kun is a Member ofEpstein Becker Green in the Employment, Labor & Workforce Management practice, in the firm's Los Angeles office. He is also the national Chairperson of the firm's Wage and Hour practice group. Kun speaks before professional and business groups on a variety of employment-related topics, and his is the co-editor of the wage and hour defense blog (wagehourblog.com). Additionally, Kun is one of the creators of theWage & Hour Guide for Employers app, which provides employers with easy access to federal and state wage and hour laws.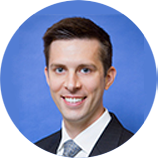 Jonathan M. Young
Jonathan M. Young focuses his practice on labor and employment matters, including wage and hour claims, class action benefit claims, class action contract and tort cases, state Attorney General investigations, commercial litigation, Department of Labor investigations and banking settlements.