FLSA Deadly Sin #3: Unauthorized Overtime
Failing to Pay Unauthorized Overtime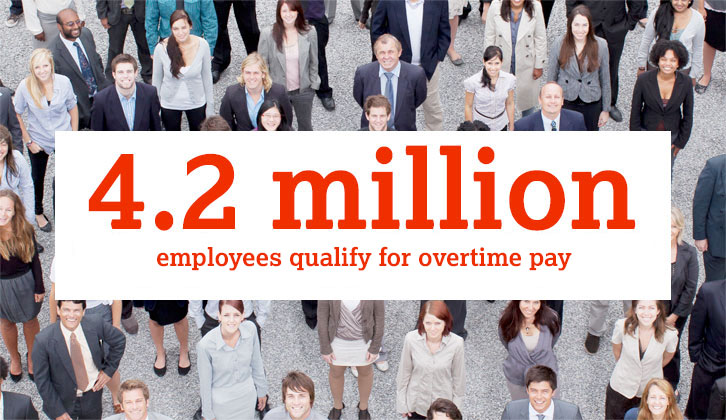 It's a question that's been on many a business owner's mind as the new DOL overtime regulations make headlines. An estimated 4.2 million employees who were once considered exempt will suddenly qualify for overtime pay (even if they're salaried).
Even more concerning, a recent study found that 63 percent of full-time, salaried employees admit that they would work overtime, even if it were against a company policy. With that in mind, there's never been a better time to review your overtime policy (and encourage your employees to do the same) – but the question remains, does unauthorized (or strictly forbidden) overtime require compensation?
In short, yes. Employers must pay employees for every second worked, even if that work was unauthorized. Failing to do so could make you liable for wage and hour lawsuits and guilty of committing our third deadly sin: Failing to Pay Unauthorized Overtime.
Of course, there are a few precautions you can take to curb overtime and protect yourself from unpleasant surprises come payroll. We reached out to the nation's top employment law experts to get the answers to your most pressing overtime questions.
Can an employer refuse to pay unauthorized overtime if they already have a policy banning it?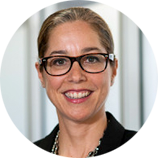 "You cannot refuse to pay for overtime hours actually worked. If the hours are worked, then the employee must be paid. However, the employer should consider disciplining the employee for failing to follow its policy."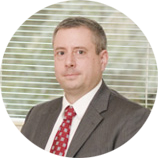 "No. This is not about a policy, it is about the requirements of the FLSA. Again, although employers must generally pay for the time, they can still discipline or terminate employees who violate the employer's policy."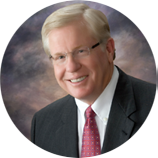 "Yes. If the employee hides the fact he or she is doing work off the clock and the employer otherwise has no reason to believe work was performed, technically the employer has no duty to pay the overtime. However, since the facts are often ambiguous in respect to what the employer should have known, attorneys typically advise employers to pay the overtime and treat the matter as a disciplinary issue with a warning letter advising that such unauthorized activities cannot be tolerated."
Key Takeaway
Authorized or not, employers must pay employees for every second worked. However, they can still discipline employees who break the rules.
Does every employer need to comply with the rules?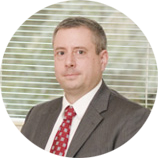 "Just about. DOL claims jurisdiction over employers with at least two employees and at least $500,000/year in business. Add to that individual employees who work in 'interstate commerce,' which is defined so broadly that it includes producing goods that will be sent out of state or even regularly placing telephone calls to people out of state. Very few employers and employees will fall outside of that range, and those who do will likely face similar wage and hour laws and regulations from the state agency in the state in which they operate."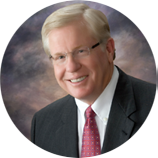 "No. In very basic terms an employer who is not engaged in interstate commerce and has less than $500,000 business volume is not an employer under the act. However, individual employees may still be covered employees even if the employer is not. To be individually covered the employee must work in interstate commerce. This can cover a wide range of employees since interstate commerce is very broadly defined under the Act. There are other employers and employees who do not fall under the Federal law. For example the largest such group of employers and employees which are often overlooked, are those employees who are subject to DOT hours of service requirements , for example interstate truck drivers and certain helpers are not covered. However, you also must check to determine coverage under state and local wage and hour laws since they states and local governments can and do impose different requirements."
Key Takeaway
There are very few employers and employees who fall outside the range of the Department of Labor's jurisdiction – and even if they do, they still have to answer to state regulations. If you have employees, you have to comply.
Is there any situation in which unauthorized overtime does not have to be paid?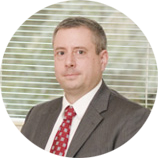 "Yes. If the employer knows (or has reason to know) of the overtime, then the employer must pay for the overtime. If the employee is working in secret and the employer truly does not know about the overtime, or have any reason to know of the overtime, then the employer may have a valid defense for refusing to pay. There is also an exception for 'de minimis' work – if the aggregate amount of work is negligible."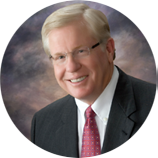 "Yes. Under the conditions set out above. There are other exceptions as well in certain judicial circuits which are difficult to describe in a short space. In addition we recommend that an employer's payroll system include an opportunity for the employee to review the time logged, and an opportunity to request that time entries be corrected or reviewed for potential incorrect entries or improper alterations. We suggest republishing the policy periodically and posting the policy where the employer typically posts wage and hour posters."
Key Takeaway
If the employer truly does not know about the overtime, or have any reason to know about the overtime, they may have a valid defense. But instances like that are far and few between – and hard to prove.
Which employees are exempt from overtime payments under the FLSA?
What penalties can employers expect for failing to pay unauthorized overtime?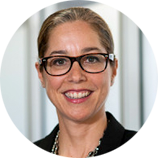 "If an employer fails to pay any overtime worked, the employee may be owed back pay for the time worked but not paid, liquidated damages (which is essentially another backpay award), statutory penalties, and the employees' attorneys' fees."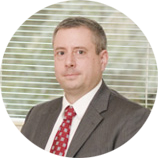 "Employers could face liability for the amount of the overtime pay that they failed to pay. On top of that, the Department of Labor may impose 'liquidated damages,' which effectively double the amount of overtime pay, plus civil penalties of up to $1,100 per violation. If employees retain an attorney to litigate an overtime case, they may be able to collect their attorney's fees from the employer. In other words, it's a whole lot more expensive to not pay and get caught than it would be to just pay the overtime up front. Repeat offenders can expect even higher penalties, including criminal penalties. Also, state agencies may impose different penalties based on state wage and hour laws."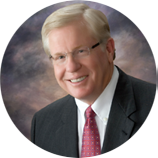 "Employers are subject to
audits by the U.S. Department of Labor (DOL)
. This includes inspection of wage and hour records and interviews with disgruntled employees. These are typically initiated anonymously by an employee but they can also be randomly scheduled or based on an industry segment the DOL has targeted. If DOL finds an inadvertent violation, then it will require the employer to pay the back overtime pay. In the past DOL only infrequently collected "liquidated damages", recently there has been a change of policy and DOL is requesting the liquidated portion more frequently. This amounts to the same amount as back pay. In other words if the back pay owed was $15,000 the total owed would be $30,000. DOL also has the power to issue penalties for repeated or willful violations. The fines typically are $1000 per violation. A violation is defined as each employee who was short changed on overtime. Notably, in certain circumstance individual managers can also be held responsible for violations. Perhaps more significantly an employer, and in certain circumstances individual managers, may be sued and held liable for overtime violations. The liability period is two or three years before the suit is filed depending on whether the violation is determined by the court to be willful or unwillful. The plaintiff or plaintiffs are typically entitled to liquidated damages and attorney's fees and cost. As a result even minor violations of the act can be quite costly for an employer. Wage and hour suits now constitute the second most frequently filed claim in Federal Court with class and collective actions often being filed."
Key Takeaway
Failing to pay unauthorized overtime is a costly mistake – and it could end up costing the employer more than it would have to simply pay the overtime in the first place!
What safeguards can employers put in place to help curb overtime?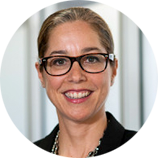 "Implement and enforce policies prohibiting unauthorized overtime, train managers and supervisors on budgeting and managing overtime, direct managers and supervisors to
monitor time worked
to ensure that overtime is not being abused or occurring without authorization."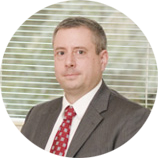 "Employers have the right to set workplace schedules. They can require employees to limit their hours to 40 each workweek, which would effectively eliminate all overtime pay. Employers should take steps to make sure that
all
work time is being recorded by the employees and
reported to supervisors
. If an employee works unauthorized overtime, employers most likely have to pay for that time – but they should take steps to
curb future unauthorized overtime
."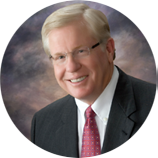 "The keys to controlling overtime are:
Good time keeping and record keeping procedures. Many electronic punch machines are designed to ensure that only the employee or manager are entering time for a particular employee. These records should reflect who made the entries so that actual or alleged changes by management can be researched.
A policy stating how overtime is to be authorized and stating what will happen if the policy is ignored.
A policy stating that overtime, if worked must be reported, providing a mechanism for going around direct supervisors in reporting perceived pay discrepancies. Reminders of this policy should be published periodically and posted
A policy explaining to managers in strong terms that all overtime must be reported, that any statement that no overtime should be incurred does not mean that the manager should write time off or ignore that overtime was worked. Rather employees who are seen at work after quitting time should be asked to explain why they are still at work and immediately sent home if the work is not required
Frequent audits by upper management to ensure that more than lip service is paid to these safeguards."
Key Takeaway
Employers should implement a clear, written overtime policy in an effort to prevent employees from working unauthorized overtime. More than that, employers should train managers and supervisors tomonitor employee time worked.
Does a written overtime policy protect businesses against wage and hour disputes?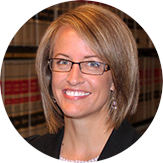 "Always. Particularly if it's compliant. It has to meet the minimum threshold of both the state and federal law. It's always good business practice to have an overtime policy in place. However, it does not protect the business if the business does not implement the policy or applies it willy nilly (or only when it's convenient). It's fine for employees who are doing the same job to have different wages, but it is not fine if one employee get preferential treatment (one employee cannot be allowed to work overtime if another employee with the same job title is not) – this results in favoritism. The written overtime policy protects the business when it is clear, when it is compliant, and when it is implemented uniformly by the business."
Key Takeaway
A written overtime policy always protects employers from wage and hour lawsuits – that is, if the policy is clear, compliant, and implemented consistently.
What should employers include in the overtime policy?
"If your employees have established a habit of working unauthorized overtime, but your policy clearly states that overtime must be authorized, you have a problem. That's where wage and hour lawsuits come from."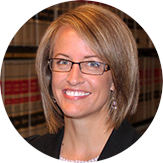 Maria O. Hart
Key Takeaway
The overtime policy should set the standard for the business. If overtime is not allowed, the policy should state that overtime MUST be authorized – no acceptions.
Can employers create their own overtime policy? Or should they seek legal help?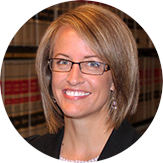 "Yes, businesses can create their own policies – there are great resources online to help them with it. Resources like the SHRM, which is the
Society of Human Resources Managers
. They're a national organization and they have a lot of materials. But make sure you run the final draft by a qualified attorney who specializes in employment law. As an attorney, it saves ME time if a client drafts their own policy first, then gives it to me to review. But if the policy is super complicated, it might be worth it to invest in an attorney to help you craft those policies."
Key Takeaway
Employers can create their own overtime policies, but it's always a good idea to have an employment attorney review it for compliance.
How can employers ensure they are implementing the overtime policy uniformly?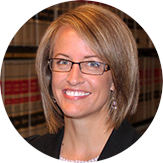 "Have consistent and clear discussions with managers and employees. If the ONLY touchpoint an employee has regarding expectations is during their onboarding, there's a problem. These discussions should take place periodically, they should be scheduled, and they should be expected. You should periodically take a good hard look at whether or not a policy is being implemented."
Key Takeaway
Employers should have ongoing discussions with managers and employees about the policy and what is expected of them.
What pitfalls should employers avoid when creating and implementing an overtime policy?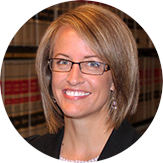 "Make sure your policies are tied to a legitimate business need. The policy must be task oriented. Typically wage and hour disputes are wrapped up in other allegations – most often discrimination. The employee will claim that they were treated differently – they were paid less for the same work, they were not granted overtime while their co-workers were, etc. Avoid ANYTHING that could be perceived as discriminatory."
Key Takeaway
Overtime policies (and policies in general) must be tied to a legitimate business need. Failing to do so could result in discrimination allegations.
What can employers do in addition to having an overtime policy to make sure they're in the green when it comes to overtime violations?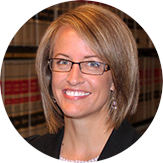 "Consistently take a look at the numbers. Are your employees close to the overtime threshold? Can you bump up a couple of salaries to turn those employees into exempt employees? Can you provide quarterly bonuses? Are they exempt in the first place? It's a policy decision the business needs to make."
Can employees be disciplined for unauthorized overtime?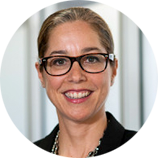 "Yes. Employees can (and should) be disciplined for unauthorized overtime."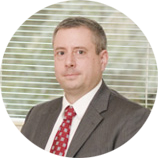 "Yes. Employers have a right to set schedules and hours (with some limitations in the collective bargaining context) and can discipline employees who violate the rules. Employers can even terminate employees who work unauthorized overtime. What employers cannot do is allow the employees to work overtime by failing to take the appropriate steps to stop the unauthorized overtime and then refuse to pay for it."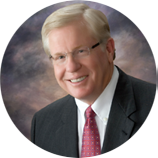 "Yes. A stepped procedure is recommended and not immediate termination. All discipline should be documented."
Key Takeaway
Employees who work unauthorized overtime must be paid, but they can also be disciplined or even terminated for breaking the rules. It's up to the employer to set the standards.
In Short
Implementing a clear and compliant overtime policy can protect you against wage and hour lawsuits – IF the policy is implemented uniformly
Your overtime policy does not trump FLSA regulations – if your employees work overtime, that overtime MUST be paid
Employees who break the rules can be disciplined, or even terminated, but they still must be paid
Curb unnecessary overtime by requiring employees to track time, and requiring managers to monitor employee time
Meet The Experts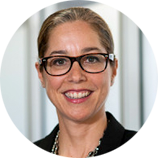 Staci Ketay Rotman
Staci Ketay Rotman is the Community Investment Officer and Co-Chair of the Wage and Hour Practice Team atFranczek Radelet Attorneys and Counselors. She's the editor and co-author of the firm's wage and hour blog (wagehourinsights.com) and she has also co-authored a number of articles on wage and hour topics. Staci advises and represents employers in all aspects of labor and employment law.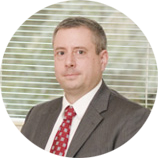 Philip K. Miles
Philip Miles is an attorney with McQuaide Blasko in State College, Pennsylvania. Since joining the firm, Philip has concentrated his practice on labor and employment law. He and the firm's labor and employment law team represent clients ranging from individuals to small businesses to large employers with thousands of employees. Miles also publishes a highly regarded independent employment law blog (lawfficespace.com) featuring commentary on cases, current events, and other developments in the field of employment law.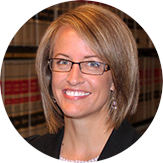 Maria O. Hart
Maria O. Hart is a member of the Litigation, Trials and Appeals practice group atParsons Behle and Latimer. Hart's practice focuses generally on commercial litigation and business law. She has experience representing businesses and individuals in both Idaho and Montana. Her practice involves litigation in both federal and state court pursuing or defending against a variety of issues related to health care law, employment law, and general commercial matters.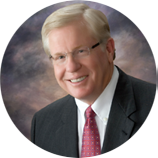 James R. Mulroy
James R. Mulroy is the Office Managing Principal of the Memphis office of Jackson Lewis P.C. He has more than 30 years of trial and litigation experience, and he has represented clients in dozens of labor and employment cases. He regularly counsels clients on a broad spectrum of employment related issues including FLSA compliance.