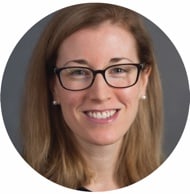 Celine McNicholas
Economic Policy Institute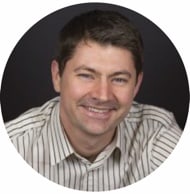 Simon Worsfold
TSheets
Ivo Becica
Obermayer
To mark the 80th anniversary of the Fair Labor Standards Act, TSheets sat down with Celine McNicholas from the Economic Policy Institute and Ivo Becica from Obermayer to ask if a Depression-era law can effectively regulate the modern workplace. Watch the webinar below or read the transcript.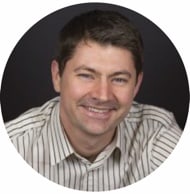 Simon Worsfold, TSheets
Hello and a warm welcome to this very special webinar from TSheets where we'll be discussing whether it's time to tear up the Fair Labor Standards Act and start again. This may have escaped your attention, but the Fair Labor Standards Act celebrates its 80th anniversary later this year. I can't imagine many people will be going along to that birthday party, but this is the perfect time to review a landmark piece of legislation that governs just about every workplace in the United States.
I'm sure you're aware of the FLSA, but if you're not, you're not alone. TSheets recently asked 500 business owners about the FLSA and 43 percent of them said they had no idea what it is. So, for the benefit of the 43 percent, the FLSA is a federal labor law signed in 1938 to prevent employers from exploiting their workers. One of the questions we'll be asking today is how successful these efforts have been.
It goes without saying that the US economy was a completely different beast when the FLSA was signed. The Great Depression was dragging on. Millions were out of work. Manufacturing dominated the economy. Child labor was rife. And only 25 percent of women had jobs. But the FLSA has not stood still since 1938. The legislation has been updated many times since then — mostly to expand its scope to protect more workers and to increase minimum wage rates. Only two years ago, as I'm sure you'll remember, there was a sweeping proposal to change the FLSA overtime rule that would have given a big pay rise to many salaried workers. But have these changes been enough? Can the FLSA cope with another 80 years of change — or is it time for a complete rewrite?
To answer these questions and more, I'm delighted to introduce two pre-eminent experts on this topic. First, it's my great pleasure to welcome Celine McNicholas from the Economic Policy Institute. Celine is the EPI's Director of Labor Law and Policy. Before joining the EPI in 2017, Celine served as special counsel for the National Labor Relations Board. A very warm welcome to you, Celine.
My first question is for you, Celine. Can you describe some of the ways that the FLSA has succeeded in helping to protect workers and whether you see any shortcomings here?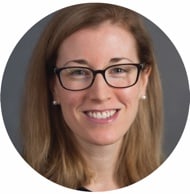 Celine McNicholas, Economic Policy Institute
I think it's important to evaluate its successes and take a look a look at why it was enacted. The country was coming out of the Great Depression, there was a fundamental question that was being asked and that was: What is the economy going to look like? What is our workforce going to look like as we heal out of the Great Depression? Are there going to be sort of shared economic gains? Broadly, are we going to return to some of the inequality that led to the Great Depression?
I think the Fair Labor Standards Act and the Social Security Act as New Deal reforms were answers to that question and ushered in shared prosperity that really characterized much of the next 50 years of the American economy and its workforce. So I think it's been very successful in so far as that.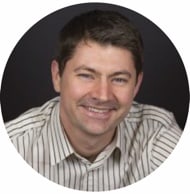 Simon Worsfold, TSheets
And what about the shortcomings?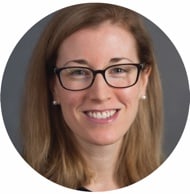 Celine McNicholas, Economic Policy Institute
To me, the Fair Labor Standards Act is like a great old house with amazing bones that has been woefully neglected. That's a political neglect that's really owned by, in my view, both parties that have just failed to make sure that not just the Fair Labor Standards Act but a whole host of protection measures have been updated, so they respond to the needs of workers in a modern economy. But I don't think that there is anything inherently wrong with the Act. The original Act, as it went to Congress in 1937 — the year before all the compromises that led to what we now know of as the Fair Labor Standards Act — had some reforms that I think still would be advancements. And I think we'll probably talk about them as this goes forward.
You know, wage boards were one of the elements that were originally conceived, and just yesterday, a colleague at the Center for American Progress put out a great paper on wage boards and what kind of promise they would offer in terms of lifting workers' wages. So some of those original elements of the Act coming back would actually be reforms. But I think it's really about political neglect at this point.
TSheets time tracking records can help businesses stay compliant with FLSA regulations.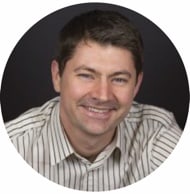 Simon Worsfold, TSheets
I have a similar question for you, Ivo. The business world has changed so much since the FLSA was written. Would the employers you work with say that it's kept pace with those changes?
Ivo Becica, Obermayer
No, I don't think they would, but I don't want to single out the FLSA here. I think this is a general issue with the law and technology. Law generally doesn't keep pace as quickly — it doesn't change quite as quickly as technology does. In the modern workplace, I think it has changed a little quicker than Congress can move, and even the Department of Labor that enforces the Fair Labor of Standards Act.
So the courts have been left in some of these instances to fill in the gaps. And as we know, as attorneys, it takes time for things to work through the court system. One of the things that I see from the clients we work with who really want to comply with the law but also manage a successful business is that they want certainty and guidance — from the courts, from Congress, and from the Department of Labor.
We were getting ready for the changes to the overtime rule [in 2016], and then, all the sudden, it was blocked by the courts. So while we might think traditionally that it's a good thing that an employee-friendly rule was blocked, it really was a challenge for the employers who I work with to say, "We were getting ready to change the way we paid overtime in response to what we thought was coming and now its not coming." So the lack of certainty can be a challenge.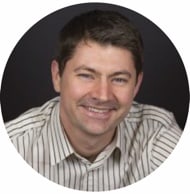 Simon Worsfold, TSheets
One of the things I see that has changed hugely when I read the FLSA is how much ink is still devoted to manual labor and agricultural jobs. Celine, this was probably the right call in 1938, but is it still right for the FLSA to focus so much on these kinds of industries?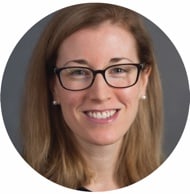 Celine McNicholas, Economic Policy Institute
The Act, as it was enacted in 1938, largely exempted agricultural workers from any kind of minimum wage or maximum hour protection, so some of the ink that I think you're referencing is more of the "updates", as they were to the Fair Labor Standards Act than the initial element of the bill. The legislation has evolved to cover more and more workers to make sure that more folks have those protections on the job.
So I would make the argument that while so much has changed, in actuality, our economy today looks a lot more like it did coming out of the Great Depression than at some other moments in our history. I think these fundamental worker protections play a really important role in providing a fair economy for working people. The neglect has been, in my view, suffered more by folks who are working and expecting those protections than any other component of our overall economy.
If I can just pick up on one thing that Ivo mentioned before, which I think is a very valuable point — workers, just like employers, like certainty in the lay of the land. Being able to predict what their wages are and what their working hours will be for a week. I think that as you look at the Act itself and the regulations that seek to modernize it, one of the main stumbling blocks that has occurred is that there really has been an effort to litigate, to stop any kind of meaningful effort to update some of these regulations to make them more true protections for working people.
So I think that I would agree that certainty would be a welcome component on this. I think a big part of the problem is the rush to the courthouse to stop any kind of meaningful update that may extend protections for working people.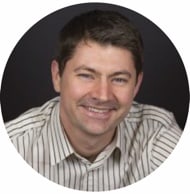 Simon Worsfold, TSheets
Ivo, putting industries to one side for a minute, have any particular occupations been left behind by the Fair Labor Standards Act? One of the examples is that many people can work remotely and from home these days. How does this complicate things for employers?
Ivo Becica, Obermayer
Well, I think that is one of the big ones. I'll give an example — well, two examples really. One of the things that I do in my practice is help employers with their employee handbooks. One of the policies that is gaining popularity, and I have it myself, is what is called 'Bring Your Own Device', or BYOD for short, which is when you have an iPhone that's attached at the hip if you're a white-collar worker. You can then use that phone to access your employer's network as well, which, of course, is a blessing and a curse for a variety of reasons beyond just wage and hour law. But we can put that to the side for just a moment.
What happens if that employee is not exempt from overtime pay under the Fair Labor Standards Act? They're not in a position in the organization that they're considered an executive, an administrative, or a professional employee. Yet, they still have the dreaded curse of email coming in at all hours of the day. We have clients that have come to expect quick responses to emails. So one of the things that employees and employers want in the modern economy seems to be flexibility and this responsiveness that's come to be expected in so many industries. That can mean things like checking email from home, working remotely, and responding to things off-hours. Employees, we often find, assume that this is a good thing. That the employer wants them to do this. And in some cases, that's true. The problem that you have is that this can't be off-the-clock work. That's got to be compensated if the employee is not exempt from overtime.
So that means either they don't do that work out of work hours and they just log in at work, or they have to track those hours. And there has to be a policy in place requiring them to track those hours, so that we don't have litigation later down the line where the employee says, "Actually, I wasn't paid for this and other folks were paid for this." This is where you can have a class action lawsuit for unpaid overtime. So it's something that we frequently counsel employers on, remind them to hold on and be aware of overtime and the Fair Labor Standards Act.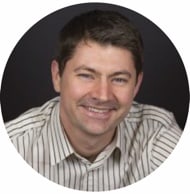 Simon Worsfold, TSheets
Celine, the other name for off-the-clock work is wage theft. Is there anything you'd like to pick up on this topic?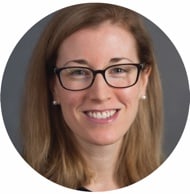 Celine McNicholas, Economic Policy Institute
I agree that most employers are absolutely looking to comply with the law and are not looking to have their workers work without compensation. A really simple way for employers to live up to this is to simply pay their employees for the work that they do, and if they expect off-the-clock work in the evenings, they should be compensating their workers in a way that meets that essential salary threshold to exempt them from overtime. For folks like Ivo and myself, I think it makes a lot of sense. We are paid well for our work and we fit the true professional exemption.
However, what's happened is the degradation of that overtime protection has led to the fact that there are millions of workers in this country who are working over 40 hours a week who do not demonstrate the independent control in the job that you would originally have envisioned in the exemption for executive, administrative, and professional employees. And because the salary threshold for that exemption has been so degraded that it is now under $25,000 a year, that leads to workers who never were originally envisioned to not have overtime protections working for no pay. That is an incredible drag on our overall economy. Workers are working uncompensated, more hours, with less money to spend, and yet, they are absorbing the childcare and family time out of their own pocket in a way that was never envisioned by the law.
So I do think one really simple way to get around the overtime is to have an appropriate threshold for that and that would accommodate off-the-clock work. And quite frankly, one danger that I think some employers who are pushing this issue are going to run into are bills like what's in the New York City Council right now, which is an off-the-clock piece of legislation that is essentially is going to fine employers who make their workers check email, essentially, off-the-clock in the evenings. And I'm not sure that will be a solution that pleases anyone. So part of what happens is that these solutions come into play when we get to moments like this.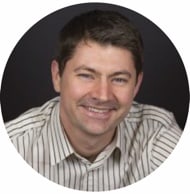 Simon Worsfold, TSheets
Overtime and exemptions are two really important topics for the FLSA and something that we'll discuss in a little more detail later on. Before we do, I'd like to launch our first poll question for everyone that's tuned in to this webinar. The question is, "Which of the following best describes your views about the Fair Labor Standards Act?" Please select one of the following: "Should it be replaced?", "Should it be updated?", "Should it remain?", or "Do you not know?" We can see the results coming in now. Most people are saying that the FLSA should stay but that it does need updates. Very few are saying that no updates are required at all. While we're waiting, Celine and Ivo, I'll put this question to you. Do you think we are likely, Celine, to see the FLSA rewritten?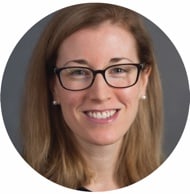 Celine McNicholas, Economic Policy Institute
No, I think you'll see it updated, but I do not believe that we will ever undo fundamental minimum wage protection in this country.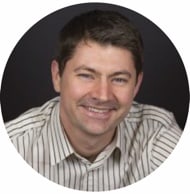 Simon Worsfold, TSheets
Ivo, same question to you. Do you think we are likely to see the FLSA rewritten?
Ivo Becica, Obermayer
I agree [with Celine]. I think the action will be at the administration level with the courts and with the Department of Labor.
Listener Poll
Which of the following best describes your views about the Fair Labor Standards Act?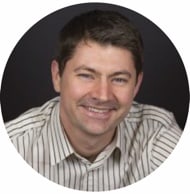 Simon Worsfold, TSheets
Let's talk in more detail about workers' pay. Ivo, my first question is for you. The FLSA makes it very costly for employers to be caught underpaying employees. Our research has found $2 billion of wage and hour violations dating back to 1984. These are violations prosecuted by the Department of Labor. Why do these kinds of prosecutions occur? And why do they get so expensive?
Ivo Becica, Obermayer
Well, oftentimes the prosecutions begin — or the investigations begin, I should say — through targeted enforcement, which is industry-based. The Wage and Hour Division of the Department of Labor will look at a certain industry and say there are systemic issues in this industry. One example that I can throw out, and I'm sure we're going to talk about this a little bit later as well, is the hospitality industry.
The Wage and Hour Division has, in the past, looked at some big hospitality employers, whether it be hotels or restaurants, and they'll do some investigations and they'll come and knock on the door. Usually, what we advise in that instance when an employer gets a knock on the door from a Department of Labor investigator is to be cooperative. Offer to set up a time to have him come back and call your trusted attorney because you do have a right as an employer to be represented in one of these audits. But going back to how everything gets started, that's one way.
The other way is through complaints filed by employees. That could be someone who feels that they were wrongfully terminated and had a wage issue as part of their employment. Or maybe current employees who are working together start to talk about a wage and hour issue. That's something, by the way, that is protected under labor law — the ability for employees to talk about the terms and conditions of the workplace, including wages. The employee may then reach out to a regional office of the Wage and Hour Division and they'll start an investigation based on that. So that's where it starts. Through that, there are opportunities to resolve.
Oftentimes, we counsel employers through the process of an investigation to try and resolve the issue before it goes to that prosecutorial stage. But when it gets to prosecution, there's the ability for the Department of Labor to recover not only the lost wages, the unpaid wages but penalties as well. We see that a lot in the area of overtime, not just minimum wages because that goes back several years.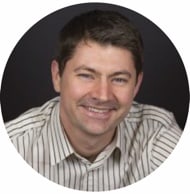 Simon Worsfold, TSheets
Our research shows unpaid overtime is a much bigger problem even than minimum wage violations. I think 80 percent of the Department of Labor prosecutions are for overtime violations, compared to about 15 to 20 percent for minimum wage violations. And that's a topic I'd love to put to you, Celine. Equal pay is such an important topic right now, and I wanted to get your thoughts on what the FLSA does to ensure fair pay for workers. Do you think it does enough?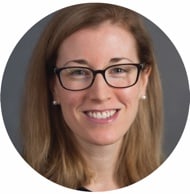 Celine McNicholas, Economic Policy Institute
It is the fundamental wage and hour measure in this country. At the heart of the Act is the notion that no one who works for a living in this country should be living in poverty. So in terms of the spirit of the law, that is what it was envisioned to accomplish. If you look at the moment when it was enacted, I think you can see there was great success in triggering the shared gains that we've enjoyed. In terms of what it does at this moment, I absolutely argue that there should be changes to the Fair Labor Standards Act. And I think we could probably find common ground between myself and Ivo where those areas should be. Perhaps not the overtime threshold but some other areas.
One of the biggest failings of the Act, and it's actually a fear that the folks who crafted the legislation originally were really concerned about, was leaving the raising of the minimum wage to a political body as opposed to enshrining an annual wage increase into the Act. I think when you look at the failings, whether it's in the overtime threshold or the minimum wage itself, it's this neglect — leaving those increases up to Congress, which is unable to do much these days let alone tackle the minimum wage increase.
I view that as one of the greatest weaknesses of the bill, and I do think that that is an area that is right for reform and that you will, in the very near term, see the minimum wage increased and you will see it indexed, so that every year, workers receive an annual increase that is indexed, whether to median wages or another measure. That is absolutely going to be a component of reforming the Fair Labor Standards Act going forward.
Ivo Becica, Obermayer
If I could piggyback off of Celine's comment, I feel like we are agreeing a bit here on this because there's a trend that we see in the wage and hour world because of the lack of changes on the federal level. We see a patchwork of state and local laws that we have to keep pace with. A lot of what we write about on the HR Legalist blog is state developments.
I'm a New Jersey resident. We anticipate a minimum wage change with the political makeup of the state legislature and governor's office in New Jersey. We have, in New York, a tiered system of up to $15 an hour, within the next several years depending on where you live in the state. In California, there's a tiered increase setup, up to $15 an hour. I believe Oregon is another state that's taken action on the $15 minimum wage.
Do I see $15 an hour happening at the federal level in the near term? No. But we're going to reach a point where there has been so much action at the state level that I suppose there could be more political momentum to raise it at the federal level because that groundwork has already been done through state law-making bodies. We'll have to see. We'll have a continued patchwork until then.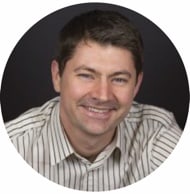 Simon Worsfold, TSheets
And that's one of the most confusing areas of labor law — when there is an interplay between the state and federal laws. One of the recent changes that I think was done at the federal level, that I wanted to ask you about, Ivo, was the changes affecting tipped workers and whether it's ok for employers to pool tips or not. What do employers need to know about this change?
Ivo Becica, Obermayer
Well, the question generally isn't whether you can pool tips, it's who can be in the pool. The general rule under the Fair Labor Standards Act is that if you have tipped workers who can claim the "tipped credit" and be paid less than the minimum wage, you can still claim that "tipped credit" if you pool your tips together. So everybody who is a tipped employee in your restaurant puts everything together at the end of the day and then it's then divvied back out equally to those folks who are tipped. The issue comes in when you include non-tipped workers in your tip pool. For example, the dishwashers and other folks on the back end of the house who are contributing to operations but aren't getting tipped, as there's a desire to include those folks. And it used to be that you should not be including those if you're going to claim the tip pool.
The issue that came up through the courts was, well, what if we want to do a tip pool with some of these non-tipped employees but we don't want to claim the "tip credit"? So, in other words, we're going to pay the minimum wage and we're going to have a tip pool with tipped employees and non-tipped employees, is that ok? And this is an area where the Fair Labor Standards Act didn't give a definitive answer. The courts went back and forth on it. And in this latest budget reconciliation process that we have on Capitol Hill, we got some guidance on that. So now employers can do a broader tip pool including non-tipped employees. But they can't claim the "tip credit" if they do that, and they still cannot include owners or managers or supervisors.
The moral of the story is that if you have a tip pool, be very careful of who's in that tip pool. There's also documentation requirements, if you have a tip pool, to make sure that folks know up front what that tip pool is. It all goes back to a rule of employment law that I like to repeat to clients from time to time, "There are three important rules: document, document, and document." And the other thing that I would add is check your local laws on tip pools because another rule of thumb with employment law compliance — and you mentioned it, Simon — is to follow whatever law that is more favorable to the employee, whether it be state or federal, and the same goes for tip pools.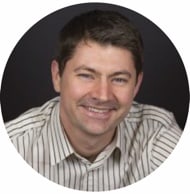 Simon Worsfold, TSheets
Celine, what's your response to the changes that we've seen to tip pooling?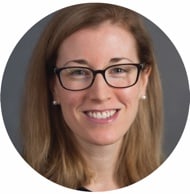 Celine McNicholas, Economic Policy Institute
To me, the tip-pooling issue is emblematic of what I mentioned earlier, that when there's an attempt made to revise a standard under the law that would clarify and provide some of the certainty that workers are paid fairly, there are these knee-jerk lawsuits filed to the rule, challenging the Department's authority to provide that clarity. Research by the EPI has found that the proposed changes to the tip-pooling rule would have led to a transfer of roughly $5.8 billion dollars from tipped workers to their employers, the restaurant owners, the folks who would have chosen to take advantage of that tip-pooling arrangement which allowed them to, essentially, take some of the worker's tips.
So what happened down here in D.C., in the swamp, is that there was some reporting that the administration at the Department of Labor (DOL) had actually buried some of the economic analysis that demonstrated how problematic for tipped workers the proposal would have been, and this was what brought the DOL to the table to negotiate with the Senate and ultimately reach the agreement that Ivo mentioned — the one in the most recent spending bill — that says tip pooling is allowed in this instance and that there's absolutely documentation.
The field guidance from the DOL just went out yesterday, I believe, on this, so there will be some helpful information. But this is going to be another enforcement nightmare, no doubt about it, for the DOL. It's a compromise. I think, at the end of the day, there will be more questions about how these tip pools function and how the department enforces against that construction.
Listener Poll
Which of the following best describes your views about the federal minimum wage?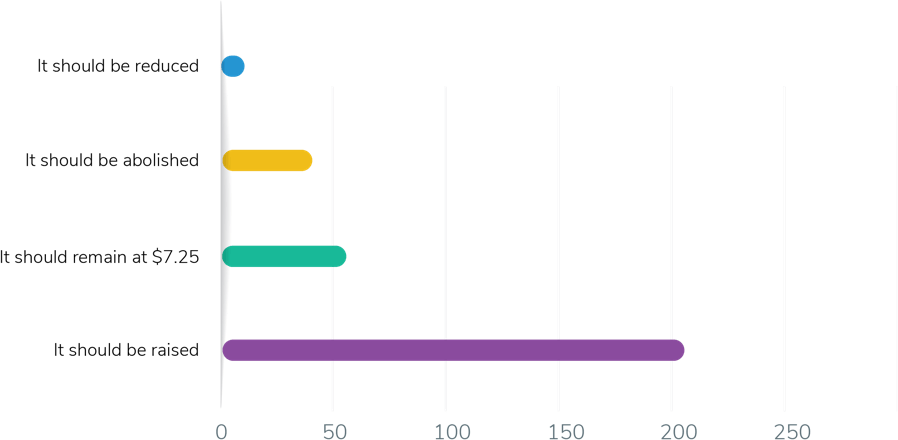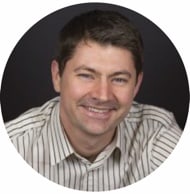 Simon Worsfold, TSheets
We've already spoken a little about overtime through this discussion, and I'd like to dig into this a bit more. The overtime rule that we touched on earlier on was proposed in 2016, and this is a question I'd like to pose to you, Celine. What happened to that overtime rule? And what impact did this have on the workforce?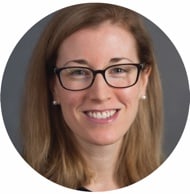 Celine McNicholas, Economic Policy Institute
I feel like a broken record here, but it's sort of what happens on these rules. When the Obama administration issued a rule that would have updated the salary threshold for overtime eligibility, they were challenged in court in the Eastern District of Texas. While the legal merits of the rule were evaluated, last year, the court decided the Department of Labor had exceeded its authority in issuing the rule. So the rule was struck down. The Department of Labor has appealed but chose in that appeal not to defend the rule itself — the salary threshold — but rather the Department's right to issue a rule on this matter.
So where things stand right now is that the Department's made pretty clear that they want the authority, they want the court to bless their authority to issue a new rule, but that rule will most likely be at a lower salary threshold, which will give fewer workers overtime protections.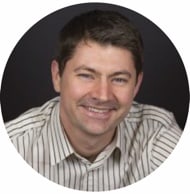 Simon Worsfold, TSheets
Ivo, is that your expectation as well? Are you expecting to see a change to the federal overtime rule in the future?
Ivo Becica, Obermayer
Well, it's difficult to predict that. I actually wanted to throw it back to Celine on this because I'm viewing this from outside of the scrum. I knew that when the administrator, or the new Secretary of Labor, Acosta, was asked questions, it was not clear what his position would be. Then there was some speculation that we could see a new threshold, lower, of course, than the Obama threshold, but other than some murmurings on that, I haven't heard anything of late. Celine, have you? Do you have any insight on that?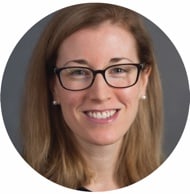 Celine McNicholas, Economic Policy Institute
I think much of the speculation — you're exactly right, Ivo — centers around the appeal to defend the Department's authority and indicate that the Department ultimately hopes to issue a new rule. I know Secretary Acosta has been asked about this at appropriations hearings and he's made the circuit there. Who knows what's ultimately going to happen, but they have at least expressed an interest in issuing a new rule.
I am from the camp that would say that I would rather no new rule on this than a rule that has an artificially low threshold that simply leaves us in a similar situation. I would rather wait and have an actual, true fix to overtime than issue something ineffective because it doesn't bring more people into overtime protections and just leads to additional litigation. I would wait for another day. But I'm not Secretary Acosta.
Ivo Becica, Obermayer
One of the things that I wanted to mention on this is the salary threshold. I have an analogy on this. I think of it as either a three-legged stool or I do a Venn diagram. As the employer, you've got to satisfy all three [tests] to not pay overtime. One is the fact that they are paid salary, two is that they meet the exemption number, which is what we've been talking about, and three is the duties test, which is typically executive, administrative, or professional.
One of the things that I've noticed in representing employers is, if you are to raise that salary threshold, there's more folks that are automatically entitled to overtime and less of the debate within the employer of, "Is this person really exempt or nonexempt?" Because the duties test, I think, is the most challenging when you're on the ground as an HR professional.
You might be looking at folks that do some exempt duties and some nonexempt duties and under Fair Labor Standards Act, but there's no set numerical threshold for the number of hours you spend being a supervisor versus the number hours you spend stocking shelves. There is no bright line on that. It's the primary duty test. It's "What's the nature of this person's job?" One of the blessings in disguise, as I describe it to employers, is that going up to a higher salary threshold creates less guesswork in the exempt-versus-nonexempt classification debate that you have inside of your organization. So, you know, there is a silver lining to this if the Obama rule had gone through.
The other thing that was interesting about the Obama rule that was blocked is that a lot of employers did make changes in anticipation of it before the rug was pulled out by the Eastern District of Texas. A lot of employers decided, "Well, we're not going to withdraw it. We're not going to take that away from our employees now, for morale purposes." It got a little complicated on the ground there, but I guess we'll just have to see what happens next on that. I don't know.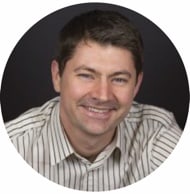 Simon Worsfold, TSheets
Celine, is there anything you'd like to respond to on that?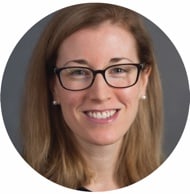 Celine McNicholas, Economic Policy Institute
What Ivo highlights here is really important because there were many employers who did seek to comply with this. Much of this happened in the eleventh hour when the decisions were made, so folks didn't know that they wouldn't need to comply. This is my own view, but many of the groups that challenged these rules represent themselves as business-interest lobbies. And I think there's no greater business-interest lobby than a businesses attorney. Which is the position Ivo is occupying in his work and unfortunately these groups often, in my view, do not actually represent what would be in the best interest of employers as a whole — particularly smaller employers with less sophisticated HR enterprises.
And so I think Ivo really highlights an important point that he's doing his job counseling folks, saying "You need to come into compliance," and meanwhile, the Chamber of Commerce and the National Federation of Independent Businesses are suing in the name of the businesses that Ivo's trying to counsel, and I think that's part of what the complexity of this moment looks like. There are so many competing interests, and I think, unfortunately, sometimes those interests misrepresent what really brings them into the court.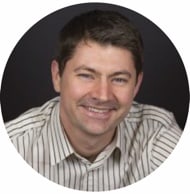 Simon Worsfold, TSheets
So what do you think is next for the overtime rule?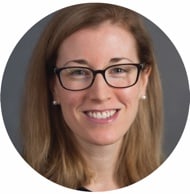 Celine McNicholas, Economic Policy Institute
I do believe that Secretary Acosta — presuming that we continue to have a Trump administration — will ultimately look at the overtime rule and try to enshrine, unfortunately, a low threshold which leaves fewer workers protected. Simply because I think this issue, which has been an important issue for Republicans in Congress since 2004, will continue to be an important issue, so I wouldn't be surprised to see an attempt to regulate on this, particularly now that the tipped rule, as Ivo has mentioned, has fallen away. It's on the regulatory agenda at the Department of Labor so all of the groundwork has been laid for them to issue a notice of proposed rulemaking should they choose to go forward.
Ivo Becica, Obermayer
They certainly argued in court for the authority to do so, so that's what I found very interesting. The other thing that I'm keeping an eye on — and Celine, again, from your vantage point, you may have some perspective on this — is whether or not there would be, or the possibility of there being, an automatic readjusting of the threshold based on the Consumer Price Index or inflation? Because I know that was an Obama piece that obviously didn't happen.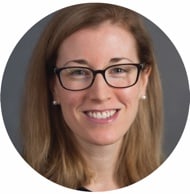 Celine McNicholas, Economic Policy Institute
I think that, just like with the minimum wage, indexing automatic revisions are an absolutely critical piece of reform, but the key element is what do you index from? If you're indexing from an artificially low threshold, you are, essentially, enshrining artificially low protections. If you're going to go forward with an appropriate level, then I think indexing is absolutely a solution for both employers and employees.
For employers who want to be able to predict a budget for the next year. I think the vast majority of for-profit enterprises in the world would say that they could not budget themselves the way our federal government is budgeting itself, with this eleventh-hour [decision-making] not knowing what money you're going to have to work with. So I think indexing is absolutely a way of addressing that and giving some certainty to employers and also letting workers — whose certainty is equally important in this equation — know what they're going to be dealing with and budgeting their household spending for the next year.
Listener Poll
Listener Poll - the majority believe the FLSA should be changed to expand overtime rights.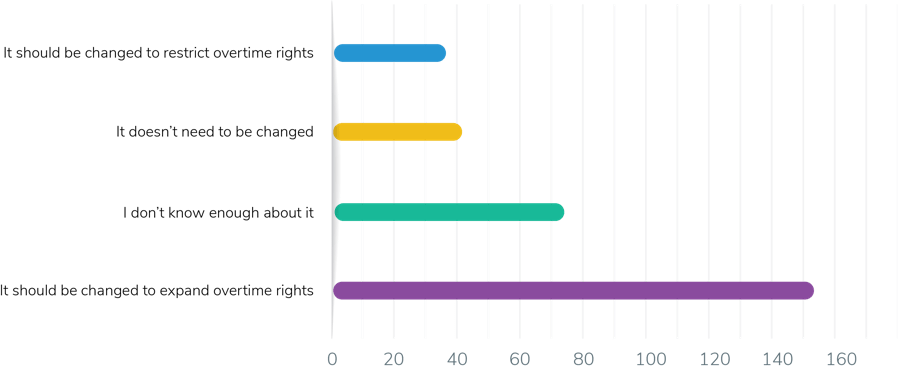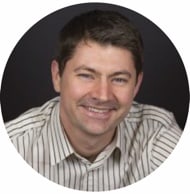 Simon Worsfold, TSheets
Something we've touched on here already is some of the changes we've seen under the different administrations, the transition from the Obama era to the Trump era. Ivo, how has the current administration affected the FLSA? Have you seen any notable changes in guidance, for example?
Ivo Becica, Obermayer
There have been some significant changes with the Trump Department of Labor. One of the things that I want to touch on first is the foundational, definitional issue of who an employee is, as it is a very important issue for employers and employees as well — for not only the Fair Labor of Standards Act but a host of other employment laws — and there typically tends to be these multiple factor tests. One of the things that occurred during the Obama years was that we had a very aggressively employee-friendly administrator of the Wage and Hour Division. And what the administrator did was issue some guidance on joint employment and independent contractors under the Fair Labor Standards Act. These are expansive definitions of who an employee is versus who an independent contractor is when you can have two employers on the hook for unpaid overtime or other FLSA issues.
What we saw happen pretty early on in the Trump era was that those guidances were withdrawn, and I don't believe they were replaced with anything. They were withdrawn. What's interesting about this is, and what I've counseled on, is that while the guidance is withdrawn, the cases that the Obama Secretary of Labor cited in that guidance — about who an employee is — those cases are still good law unless they're overturned by another court. So there is still a fairly flexible, I would argue somewhat employee-friendly at times, standard on who an employee is. And that has to do with the economic realities.
It's called the economic realities test and it talks about these multiple factors tests. So again, when an employer comes to me and says, "Are they an employee or not? I'm putting them on a 1099 here." That's a separate issue.That's an issue of tax treatment. The tax standard is a different standard from the Fair Labor Standards Act. So that's a change with a big asterisk.
The other change is from the Bush era. During the George W. Bush era, there were opinion letters that the Wage and Hour Division would issue. Employers would write a letter, or an employer's attorney would write a letter, with a very specific question for the Department of Labor, such as, "Can you help me comply with this very specific regulation on how I calculate overtime pay? Can you help me calculate it because the Fair Labor Standards Act is a little bit too vague for my liking." And then [the Department of Labor] would publish these opinion letters.
In the Obama era, these were replaced by these more general guidance from the administrator. Now, the opinion letters are back again. They were republished in pretty much the same format as the original. So if you go on the Wage and Hour website, you see these new letters, but they're actually old letters. My perspective on this is that they are helpful to employers because now you can go and look, say, if you're a helicopter pilot or if you're employing a helicopter pilot, and see the letter about payment for helicopter pilots.
And then one last one: There is a new pilot program out. They came up with a clever acronym for this called PAID. It stands for Payroll Audit Independent Determination program. I believe this is part of the Wage and Hour Division. Basically, if you're an employer and you realize you haven't paid someone appropriately under the Fair Labor Standards Act, you can go into this pilot program and you still have to pay what's owed, but you don't have to deal with some of the additional fines and penalties if you go through that.
Right now, it's just a new pilot. This has just come out within, I believe, the last month and they're going to determine whether or not this could be a more permanent thing that will continue. But I think all these changes signal a less punitive Department of Labor for employers. A more cooperative, "let me help you guys comply" type of approach.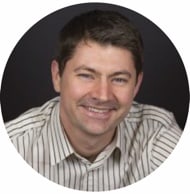 Simon Worsfold, TSheets
Celine, what's your take on that? Is that a shift you've seen as well?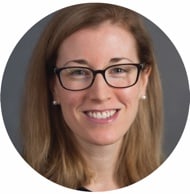 Celine McNicholas, Economic Policy Institute
Yes. I think Ivo painted a wonderful picture, not wonderful from my perspective, but an absolutely accurate picture of what is going on right now in the Trump Department of Labor. And I would just say that while it's very difficult to predict, because of the lack of consistency across the Trump administration in terms of the positions that they occupy, the one area where I think the President and his Department of Labor have been incredibly consistent is in rolling back worker protections — safety and health protections included.
I would just point out too that some of what seems to be an advantage to employers — and I'll set aside some of the guidance documents — but some of these other programs like the PAID pilot that Ivo mentioned, they, unfortunately, in my view, advantage the worst employers at the expense of the best employers.
The employer who was making every effort to comply with the law, using the available services to track time appropriately, to pay appropriately, to classify appropriately, to subcontract in a way that does respect to their workforce, they're actually the folks who are most hurt by a failure to enforce the law in a meaningful way. That pain is shared with the workers and high-road employers equally.
I just don't want to neglect that from the conversation that, absolutely, we're seeing a shift away from some of the David Weil [former Wage and Hour administrator] targeted enforcement efforts and standards that would have been more worker-friendly. But again, another piece of that is that you're going to see employers who do everything right disadvantaged by the actions of this administration, and I think that is very, very unfortunate.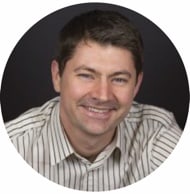 Simon Worsfold, TSheets
That brings us right up to date in our discussion. We've reflected on where the FLSA has come from, we've talked about what's happening today, but what's next for the FLSA? Ivo, is there anything that you're aware of that employers should be prepared for?
Ivo Becica, Obermayer
You know, I think in general FLSA issues, on the ground, in terms of compliance at the HR level, it's the same stuff that we've seen for years, which is making sure that employees are classified correctly and staying clear of the misperceptions that we sometimes see. For example, some employers will be concerned because a competitor, or perhaps the whole industry, pays in a certain way. Or they're seeing what their competitors are doing and generally my advice here is, "If your competitor is going to risk some liability, let's not follow what they're doing." But in terms of predicting what's going to happen next, I think Celine hit on it. We don't know what's going on with the overtime threshold issue.
Again, I see something happening there, just because I feel like it's inevitable that there will be a change. In other words, we can wait until the next democratic administration and have a huge change out there that employers are going to scramble to adjust to, or we have an incremental change at this point that's easier for folks in the employer community to adjust to. So we may see that. I can't look into the crystal ball and say for sure, but I think, for the most part, it's about compliance and avoiding the misperceptions. Just because somebody is salaried, that does not mean they don't get overtime.
Also, documentation. Making sure that hours are tracked. Making sure that handbooks and policies are clear about working off the clock and how Bring Your Own Device policies are structured. Things like that are your classic FLSA-compliance issues that I think we're going to continue to see no matter what happens on Capitol Hill.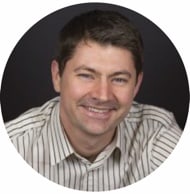 Simon Worsfold, TSheets
Same question for you, Celine. Is there anything around the corner that you're aware of? Anything that you'd expect to see on the horizon?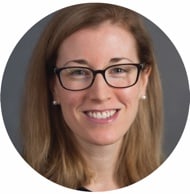 Celine McNicholas, Economic Policy Institute
I think we've covered most of the immediate action items. I will say that I do believe that, in the next five years, there will be a significant increase in the minimum wage and that it will be indexed. I think that you will ultimately see a correction to some of the exemptions that have occupied a great deal of litigation time and effort, and I believe that the reforms will actually be meaningful. I would really encourage folks to take a look at the wage board model because I think it is something that does account for some of the geographic concerns that are often voiced around raising the minimum wage and what makes sense.
I think the classic example is what makes sense in Manhattan doesn't make sense in Buffalo. So the wage board will not completely respond, but it does take into effect that there are industry standards. To what Ivo says about competitors, it would set a standard across an industry that I think would benefit all workers. It would also benefit employers who are looking to do everything right and shouldn't place unnecessary competition from employers who are willing to cut corners and break the law. So I certainly think that in policy reform. I hope that continues to gain traction and that folks are looking for a piece that would provide some information around those proposals.
A colleague at the Center for American Progress, David Madland, just put out a paper on this yesterday, so it's very timely. Those are more longer-term issues. With everybody running for re-election down here in the House that will mean very little in terms of legislative changes to the Fair Labor Standards Act. I think we will see some sort of overtime proposal come out, most likely in the fall. They'll take it from there. Beyond that, I just think that there will be significant reforms in the future, but they just may not be in the immediate.
Listener Poll
Which FLSA topics would you like to learn more about?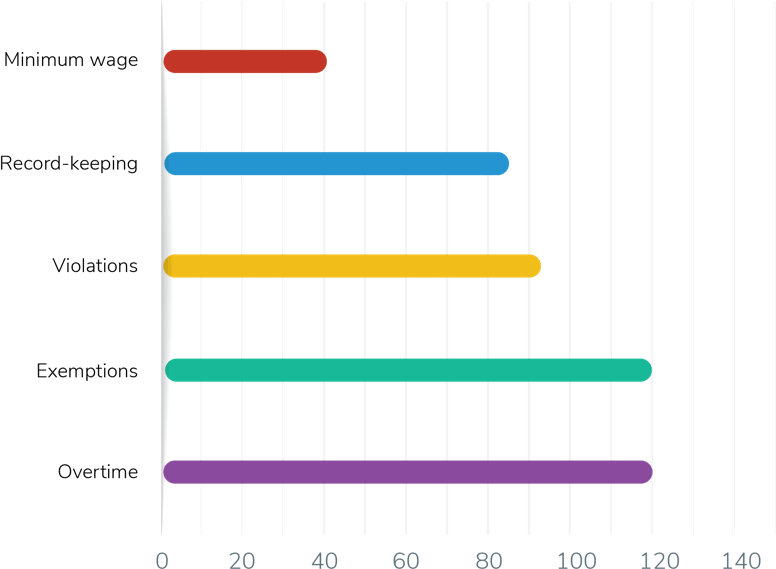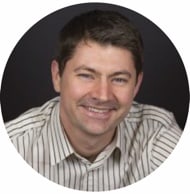 Simon Worsfold, TSheets
Thank you. That's very good insight. This question comes from Dan, he asks, "Does the panel see a way forward to protect working adults with the minimum wage, while making sure that high school students are not priced out by a higher minimum wage?"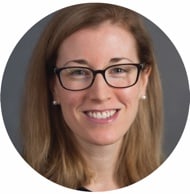 Celine McNicholas, Economic Policy Institute
I think one of the beautiful things about a minimum wage is that it is required for all those who are working, whether you're a 17-year-old working in the evening or you're a 40-year-old working full-time in a specific position. I think subminimum wages are problematic. I think we've seen what they do to workers with disabilities who are incredibly disadvantaged by the subminimum wage that has been allowed to be enshrined in the law for far too long. But I would say that there is also some misconception that minimum wage earners are primarily teenagers when, in fact, they are not.
They are primarily women who are well out of their teenage years and who are actually working full-time. So that's what the average minimum wage worker looks like. They look a lot more like me than they do like a teenager, and so I would say that's a misconception and in terms of carving out subminimum wages. Those rarely end up serving well the workers who fall into those subminimum wages. They're really left at an economic disadvantage that I think is exactly what the minimum wage is designed to combat in our policy.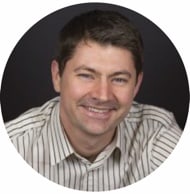 Simon Worsfold, TSheets
Ivo, is there anything that you'd like to pick up there?
Ivo Becica, Obermayer
No, the only thing that I would add is that I think it's important to have flexibility in the way that the minimum wage has been set. Have I looked into that specific issue? No, I'm not usually on the policy end. I'm usually more on the counseling end, on the ground. But I do think of it as an economic issue.
We want to make sure that there is enough money in the system from consumers. But we also want to make sure that we're not pricing folks out of the labor market. Especially with the increasing automation with some of those jobs that folks like me would have ten, twenty years ago in their teens. We're going to lose those. So I do think it's something to be sensitive of.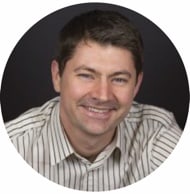 Simon Worsfold, TSheets
Interesting. Well, we're getting very close to the hour point here. So probably time to wrap up the discussion today. I want to thank you both — Celine, Ivo — for your contributions today. I really appreciate your time, your insights. Thank you very much for being part of today's discussion.