GPS Time Tracker for Your Mobile Workforce
Keeping Managers in the Know and Employees on the Go
Now you can have the flexibility of mobile time tracking and keep your employees accounted for, using simple, accurate time tracking with GPS location stamping.
Wherever your employees need to go, TSheets is ready to track time and location from the time an employee clocks in until the time they clock out.
True Benefits
GPS Time Tracking Benefits For Managers
GPS tracking can add a great deal of value to any organization, with benefits for employers and managers such as:
The real world. Locating employees in real-time.
Who's on first? Visibility of employee allocation.
Bill with confidence. Data to support client invoicing.
DOL compliance. Yes, it's a thing.
Mobile accountability. Plain and simple.
Time Clock with GPS Stamping For Employees
Using a built in time tracker with GPS can be simple to use and help employees stay safe and efficient where ever work takes them.
Work better. More efficient routing and work allocation.
Safety first. The Who's Working window shows where employees are while on the clock.
Make it automatic. DOL compliant time tracking. DONE.
Lights out. GPS turns off when the employee clocks out.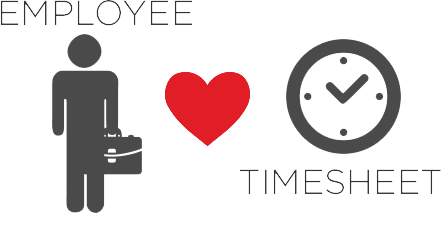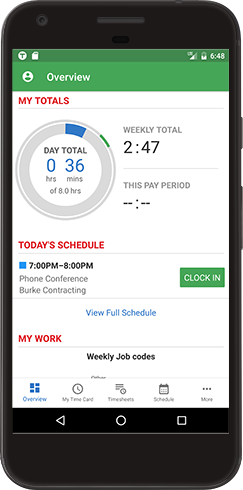 Road-Worthy GPS Time Clock
Mobile time and GPS tracking, wherever your employees need to go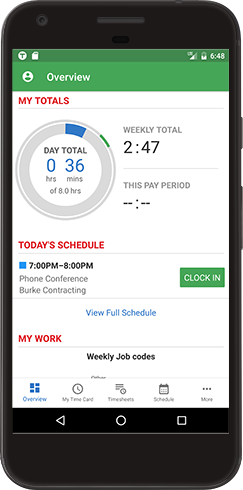 For all your employee time tracking needs, TSheets is a ready companion, with or without GPS tracking. In office, on-the-road, anywhere your employees need to be, TSheets is ready to track. Find out more about our mobile time tracking with TSheets for iPhone, Android, or our TSheets Crew App. See you on the road!
The Surprising Truth: What Employees Think of GPS Tracking in the Workplace
One in three employees have used GPS tracking at work
Research published in 2017 reveals that 1 in 3 U.S. employees has used GPS tracking in the workplace. The survey of 1,000 workers found that people who are more familiar with the technology are much more open to using it - ranking safety and accountability among the top benefits. Seven out of 10 said they had no problem disclosing their location to their employer. A similar number said they were happy to use location services on personal apps like Facebook and Google Maps.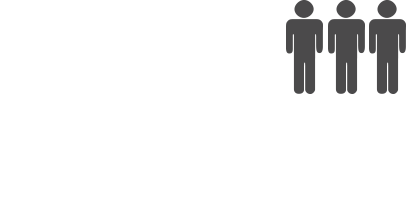 Customer Love
"

So far we really like TSheets. It's been

super easy

to set up and get going. We love the GPS tracking and admin interface. Plus, it has taken a load off our minds. We were pretty sure our employees were trustworthy for their reporting. Now we can rest assured when they prove us right.

"

This is good stuff!

Julianne Sherman,
Evergreeen Window Cleaning
"

First impression was 'This is too inexpensive for the promised features.' GPS / Scheduling / Custom Integrations / the list goes on...I'd say they are the

best kept secret.

"

We'll agree with this one
;) HR Manager,
From getapp.com
"

We started using TSheets Time Tracking in April for our growing field labor guys and it is

amazing

! This saves me in HR a ton of time manually entering in employee time and job category info. As with any new process, we're getting used to remembering to clock-in and out, but overall we are

extremely pleased

. The GPS and reporting features are fabulous too and we can see where our time is actually going. We'd recommend (and already have) this to any employer contemplating changing their time tracking for employees.

"

Castle, Minneapolis, MN
Via apps.com
"

One stop shop.

TSheets is amazing

! Everything I need to track my employee's time, all in one place. They even have GPS on their mobile apps for my on-the-go employees. I had some trouble getting started, but the support team cleared up all my all questions. I've gone from monthly paper time cards (EXHAUSTING!) to less than an hour to review and send my info to Intuit Payroll. Best time-saver I've ever invested in!

"

Caretaker,
via apps.com
"

It is my first time using any type of time tracking anything (software, app or interface) and this one is super easy and efficient to use! It is very

straightforward

. It is a easy sync with Quickbooks. It is also the biggest bang for your buck! Very affordable for a small business and has enough GPS tracking in it to effectively track all employees, without the hefty price tag of GPS geo-sensing devices. Not to mention the customer service (especially) Heather and Kristen are absolutely amazing to work with! I'd recommend TSheets to any small business owner!

"

These ladies will give you the best help around.

Nicole, nevada
via apps.com