Welcome to TSheets HQ, the Best Place to Work in Idaho
In July 2017, over 200 TSheeters settled comfortably into this new shell, bedecked with collaborative spaces, a recreation room, expansive pantries, and an al fresco lounge next to a pond where the likes of bluegill and bass live. But do not be fooled by our new façade.
Nothing has changed about our core values. We are still scrappy and humble as we continue to prove that you can build a global tech company in "rural" America. And we're still really, really passionate about our customers' and our company's success.
So if your business is looking for a tracking and scheduling solution, or if you're interested in saving time and money money on payroll, let's talk!
What's next for Lakemoor? Check out our new neighbors!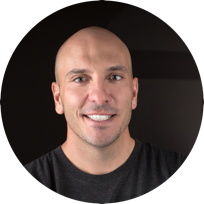 "Who would want to move to Silicon Valley when you can be in the Treasure Valley?"
— Matt Rissell, Co-Founder & CEO of TSheets
Founded
2006
Employees
230+
Countries Served
112
5-Star Reviews
8000+
Timesheets Processed
246,897,755
TSheets Awards
Deloitte Fast 500 Technology
2016 North America
2014, 2015 & 2016 Awesome App
The Sleeter Group
2017 Customer Service Department of the Year
International Business Association Stevie Award
2017 Best Time Tracking Software
PC Mag
2015, 2016 & 2017 Best Place to Work
State of Idaho
2015, 2016 & 2017 Top Company Cultures
Entrepreneur
Built by the best in the business
Special thanks to these top-notch Treasure Valley companies