Why Live in Boise?
A Recent Transplant Gives You Two Good Reasons.
Meander into a local Boise coffee shop on a Sunday morning, and you'll likely find a barista with Idaho's iconic outline tattooed on his or her arm—a heart located in the lower left corner. As you pass parking lots filled with cars in Boise's bustling downtown, you'll notice that many a back windshield is adorned with the same decoration. Spend a few minutes walking up and down Idaho Street and you'll pass not one, but two stores dedicated entirely to Boise merchandise.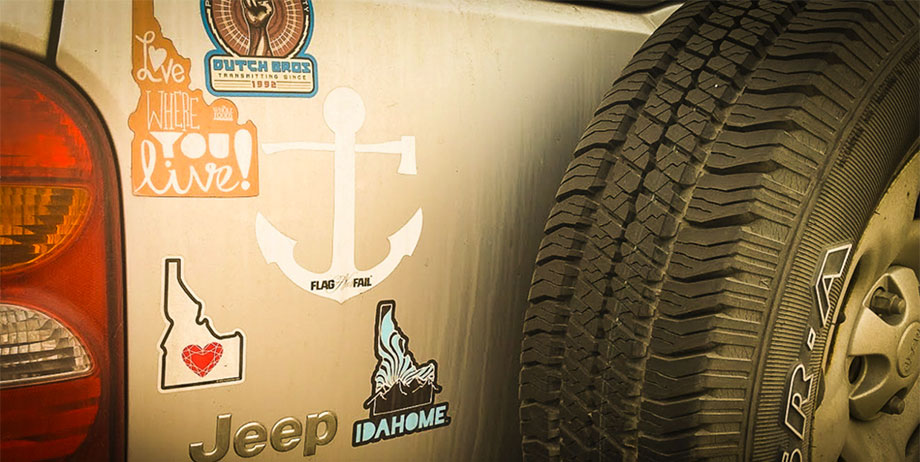 Photo credit: Dave Nielsen
It definitely doesn't take a keen eye to see that Boiseans love Boise—but an outsider might find themselves wondering, "Why?"
Allow us to break it down for you.
We sat down with Rich and Julie Primrose (of Team Primrose Real Estate Services at Woodhouse Group), to get the inside scoop on what makes Boise such a great place to live! The Primroses made the move to Boise themselves in 2013—but it was no spur of the moment decision. "All of our prior moves had been decided by the Air Force," Rich said, "this was our first move that was based solely on our desires." With that in mind, the couple spent nearly two years researching various cities in effort to find the perfect place to settle down, and they based their research on a few important factors; namely cost of living and quality of life. Spoiler alert: Boise scored high in every category!
Cost of Living
Boise was recently rated as the No. 2 Best City to Move to in 2015 and landed at No. 9 on the Top 100 Best Places to Live list. Of course, affordability wasn't the sole factor in earning those titles, but it certainly helped.
Consider this: The cost of living index for Boise comes in at about 96—meaning it's approximately four percent less than the national average of 100 (cha-ching!). Compared to, say, San Francisco, which has a cost of living index of 184 (84 percent above the national average), Boise is over 90 percent more affordable.
To put that into perspective: The average household income in Boise is right around $50,000—a median wage. Fortunately for us, the average Boise home costs somewhere south of $200,000—which is totally affordable. In fact, a 30 year fixed mortgage payment on a $150,000 loan averages out to about $782 per month—the same cost of renting a 1,000 sq ft apartment. Now factor two possible contributors into the equation, and each person pays less than $400 per month for a 2,000 sq ft home. Yep, Boise is one affordable place to call yourself a homeowner.
If we wanted to maintain that same standard of living in San Francisco, we would have to make 90 percent more per paycheck—upping our salary requirements to $97,000 a year. Unfortunately, the median household income in San Fran tops out at about $80,000, and the average home value? Over 1 million. That's five times more expensive than a comparable Boise home. And don't even get us started on the monthly cost of renting an apartment—San Francisco has got us beat by more than 350 percent (around $3,000 per month).
But the savings don't stop there. According to this cost of living calculator (which we encourage you to play with), everything from ground beef to a can of coke is significantly more expensive in the bay area (aside from wine—and we Boiseans clearly have refined tastes). Yep, even a movie ticket will cost you $1 more.
And those stats aren't limited to San Francisco. Team Primrose hails from Alexandria, Virginia, and they were elated to discover that the cost of living in Boise was more than 1⁄3 lower than the cost of living in the D.C. metropolitan area.
Long story short, Boiseans enjoy affordable housing, groceries, and utilities on an average (and totally attainable) income—leaving them (ahem, us) to spend less time working paycheck to paycheck and more time doing the things we love! Which brings us to…
Quality of Life
Geographically, Boise is situated along the seam where the high desert meets the western edge of the Rocky Mountains. Because of this, the Treasure Valley has become a gateway for vast array of recreational activities. And we mean vast.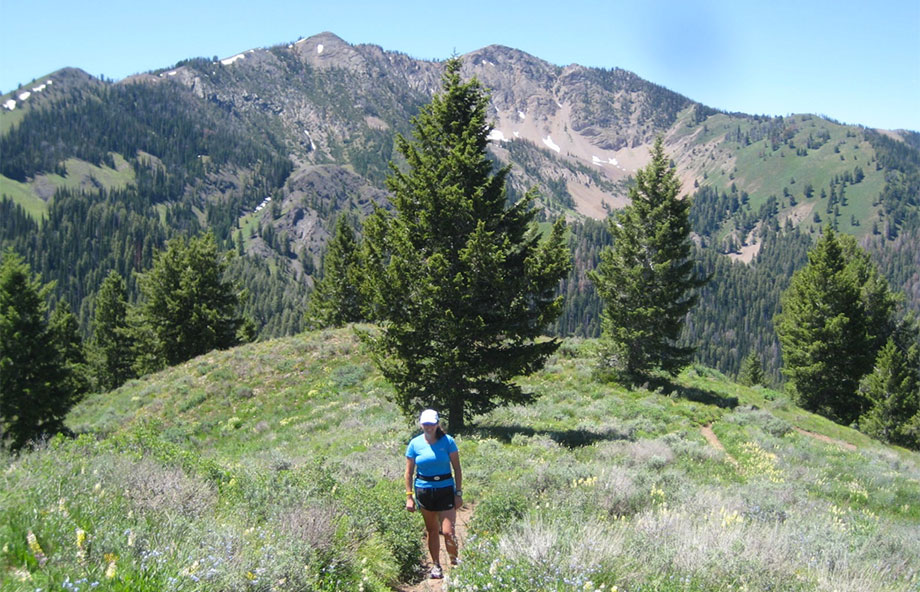 Photo credit: Miguel Castro and Adrienne Zachary
The Boise foothills provide the perfect setting for all-season hiking and biking. With more than 180 miles of interconnected trail to choose from, and scenic backdrops fit for a postcard, Boiseans can explore the landscape at their own pace. Alternately, Boise City is home to more than 30 miles of lush Greenbelt—a walking path that follows the languid curves of the Boise river from Boise's East End to Garden City. Pair that with world-famous whitewater rafting, seasonal alpine activities, and campsites that can't be beat, and you've got a little something for everyone.
And that includes the kiddos. With hundreds of recreational parks spread across the width and breadth of Boise's city limits, and even more schools, Boise has become a family friendly community that moms and dads simply can't resist. In fact, Forbes placed Boise at No. 2 on the list of Best Cities for Raising a Family. As the third largest city in the Pacific Northwest, Boise hosts a significantly lower crime rate than its metropolitan neighbors (Seattle and Portland), and ranks in at No. 1 when it comes to education.
But it doesn't stop there. You may have heard Boise referred to as "the city of trees," a nickname that really starts to make sense as you gaze out over our leafy city from the plateau of Table Rock—our most well-known vantage point (and hiking destination!). But a more accurate nickname would be "the city of tree … huggers."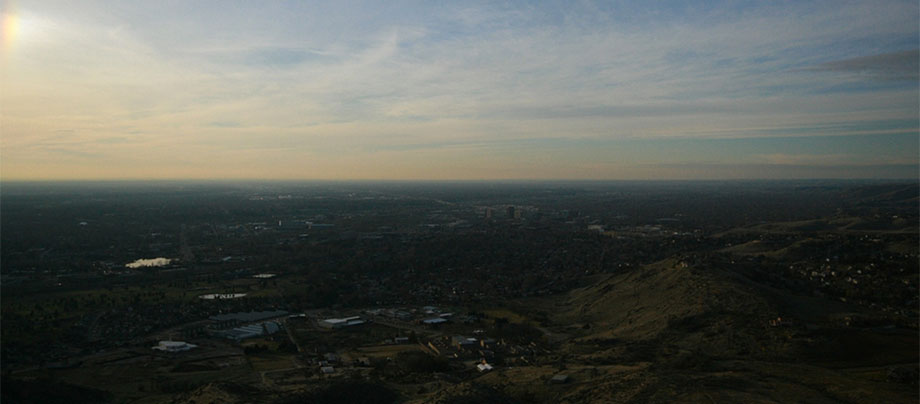 Photo credit: DieselDemon
Boiseans are, by nature, environmentally aware (get it?). They care (a whole lot) about preserving the urban jungle they inhabit (and the clean air it provides), and, yep, they'll probably ask you to recycle (it's not mandatory like it is in some neighboring states, but it is encouraged). Boise parks and nature preserves (of which there are many) are well cared for and enjoyed by the community. And that focus on environmental health translates to a focus on personal health as well; a fact that's made evident by the vast number of wholesome grocery stores and granola restaurants popping up in our area—and also by the sheer amount of bikers you'll find on nearly every street (no, we're not talking Harley Davidson). In fact, bicycles are so popular here in Boise, we even have a bike bar that allows you to pedal with a pint.
Which is a good thing, too, because if there's one thing Boiseans love more than biking to work, it's drinking craft beer. The Treasure Valley is home to a growing number of craft breweries, and the Boise Ale Trail is a great way to see (and taste!) them all. Boise also provides the setting for the yearly bikes and brew festival affectionately known as Tour de Fat—it's the perfect opportunity for Boiseans to flaunt their love for bicycles, beer… and dressing up in outrageous costumes.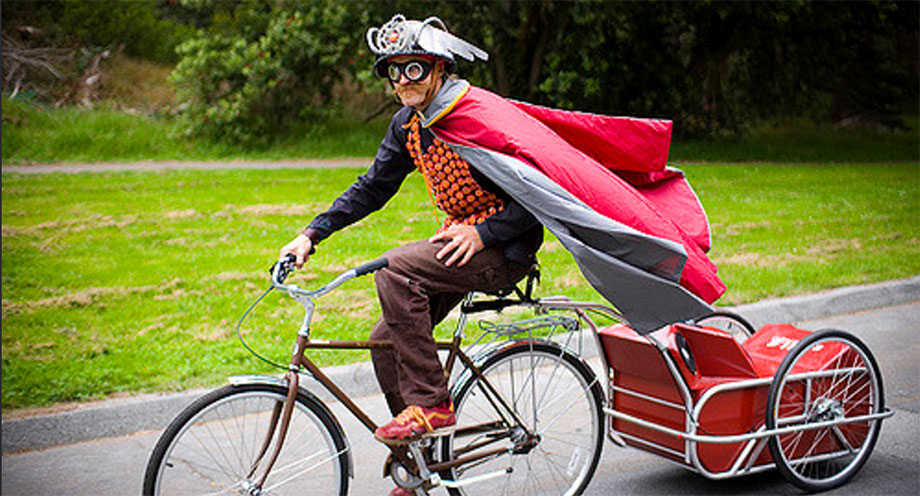 Photo credit: Dustin Jensen
Speaking of festivals, you'll find no shortage of them here in Idaho. The Treefort Music Fest was born right here in Boise less than four years ago and has since been named the City of Boise's Cultural Ambassador. What started as a small, intimate music festival that celebrated emerging musical artists in the Pacific Northwest has grown to encompass thousands of Indie artists from around the world.
But Boise has always celebrated local talent. Each summer, Boise's Art in the Park fills Julia Davis park with hundreds of local artists featuring everything from contemporary arts and crafts to deep-fried cheesecake on a stick. The first Thursday of each month sets the stage for (are you ready for this?) First Thursday, an event that shines a spotlight on local restaurants, artists and unique shops. Throughout the summer months, Wednesday's are reserved for Alive After Five, a summer concert series held after 5 p.m. in The Grove (the heart of Boise's downtown). The event is free to attend and features some of Boise's best local talent … along with plenty of wine.
If cozying up on the grass with a bottle of wine and some locally crafted cheese is more your style, check out the Idaho Shakespeare Festival—the Treasure Valley's premiere provider of theatre arts since 1977. Despite the name, the Shakespeare fest isn't dedicated entirely to the late, great William S.—the Festival is home to a multitude of plays and playwrights ranging from classic Shakespeare to contemporary plays. But the ISF is hardly Boise's only option for theatre arts. The Valley is home to several homegrown theatre troupes to fulfill your need for drama, comedy, and everything in between.
All that combined makes Boise one of the happiest (and most exciting) places on earth. (Move over, Walt Disney!) Boiseans are notoriously happier and friendlier than those in surrounding cities. In fact, Rich and Julie Primrose experienced something of a culture shock the first time a passing stranger offered them a friendly hello. "A very pleasant shock," Rich confirmed.
Boise even landed within the top three on America's Best Drivers report. So if you're ever stuck in traffic on I-84 (most likely due to some sort of impending road construction—which seems to have no end in sight), you'll get more than your usual share of smiles from those around you. Probably.
Find Your Fit
Boise, like many growing cities, extends far beyond the city proper. This little big town has grown to encompass Meridian, Eagle, and Garden City—which are now referred to as "Boise suburbs" and not just "the next town over." And each suburb has it's own unique appeal. Take, for instance…
Meridian
Meridian recently made a name for itself as America's No. 1 best city to live in (according to USA Today and 24/7 Wall Street). The city's low crime rate combined with an even lower unemployment rate and rapidly expanding job market made it one of the most popular cities to move to in 2014. In fact, between 2010 and 2015, Meridian saw a growth rate of 28 percent—more than four times the national average.
On top of that, Meridian offers affordable and diverse housing options. Whether you're looking for a luxury home in a growing subdivision, or a farming property with room for a horse, you'll find it here. And because Meridian is intersected by I-84, Boise proper is just a short drive away—making this suburb a popular place for Boise commuters.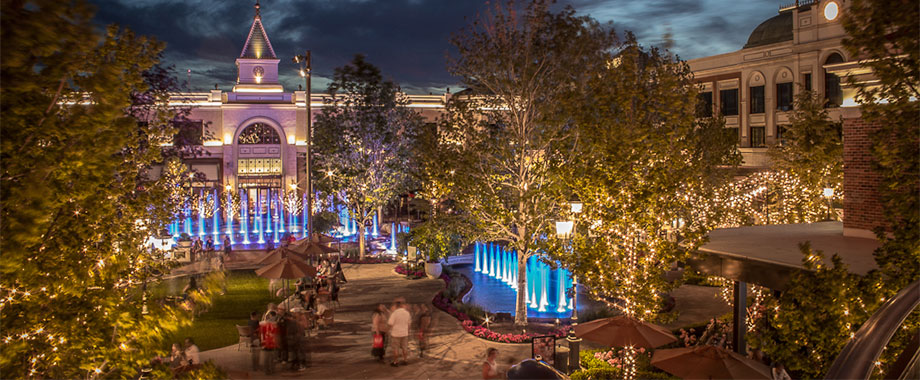 Photo credit: The Village at Meridian
But that's not to say that Meridian doesn't have its own draw. Meridian's downtown works hard to emulate Boise's "BoDo," and The Village at Meridian draws a crowd from Eagle, Boise proper, and beyond. There's no doubt that Meridian can hold its own when it comes to entertainment and nightlife, but at its core, Meridian caters to families.
Eagle
If Boise were France, Eagle would be the Palace of Versailles. Nestled at the base of the Boise foothills, north of the Boise river, Eagle is an upscale community filled with fine dining, specialty boutiques, and sprawling country clubs. The city of Eagle is crafted around firm design standards that are emphasized by its numerous (and intricately maintained) parks and recreational areas and high-end homes. Eagle residents can usually be found traversing across the BanBury golf course, playing frisbee alongside the Boise river, or strolling up and down a … more groomed section of the Boise Greenbelt. And that includes the TSheets team! TSheets headquarters is located smack-dab in the center of Eagle, Idaho—and we wouldn't have it any other way!

Photo credit: Chris Carlevato
But don't get the impression that Eagle folks are snobbish—Eagle's community was built around values of friendship and unity, and Eagle residents welcome the locals of Boise proper to enjoy the beauty of their growing city.
Unfortunately, Eagle is only accessible by two ways: Eagle Road or the state highway. Boise doesn't see much traffic (sure, I-84 gets a little backed up at 6 p.m. on a weekday), but Eagle Road is notoriously stop-and-go. The commute from Eagle to Boise isn't one to be envied, but traffic going from Boise to Eagle is smooth sailing nearly the entire way.
Garden City
If we're being honest, Garden City is the redheaded stepchild of Boise—you won't find many gardens within its city limits (it was named for the now long-gone Chinese gardens raised by the Chinese immigrants who occupied the area), but you will find your fair share of pawn shops and tattoo parlours. That being said, it's not all bad. Garden City juts into Boise proper along the perimeter of the Boise river, and it encompasses a good chunk of the Boise Greenbelt. And several Boise establishments are making it their business to bring the garden back to Garden City, most notably Boise North End Organic Nursery, which has set up shop amid the grayer shops in Garden City to add a little more community and greenery.
Chinden Boulevard (yet another shout out to the Chinese gardens) is Garden City's main attraction (and only main street). In recent times, Chinden has become something of a sanctuary for art studios and indie music venues … which explains the tattoo parlours. Chinden is especially popular for it's cheap commercial real estate and eclectic surroundings—but decent housing is far and few between.
Best of Boise
Boise itself has a few different quadrants that are suited to satisfy every Boisean's tastes. From historic homes to college sports havens, Boise has it all.
The North End
Characterized by tree-lined streets and century-old, ivy covered houses, the North End is home to a particularly liberal community of Boiseans. The self-proclaimed (and proud of it) "Northenders" are characterized as progressive free-thinkers and independent activists who consider their end of town a mini Seattle or Portland. They love dogs, kids, and spending time outdoors. Their close proximity to historic Hyde Park, "the heart of the North End," only fuels their love for hiking, biking, and all things chic and antique. Speaking of biking, the North End (and portions of downtown Boise) is the only area that is bike friendly for commuters. While the greenbelt offers great recreational biking, it's a pretty meandering route. So if biking to work is on your short list for places to live, the North End is your best bet.

The famous Harrison Boulevard, the main attraction of the North End, is lined with beautiful houses that represent only the most iconic architectural styles of the past 100 years. It's a must-see neighborhood around the holidays (their terrifyingly popular Halloween decorations and cozy Christmas displays are a sight to behold) while the sprawling sidewalks and shady trees are perfect for summer strolls.
South Boise
Welcome to Bronco nation. South Boise is home to Boise State University and a large portion of the student population. The ever growing and expanding campus covers 180 acres and lays claim to the iconic blue turf football field. Come game day, South Boise overflows with Boise State football fans (some of the most dedicated and, uh, passionate fans out there) and you'd be hard pressed to find anything that hasn't been decked out in blue and orange.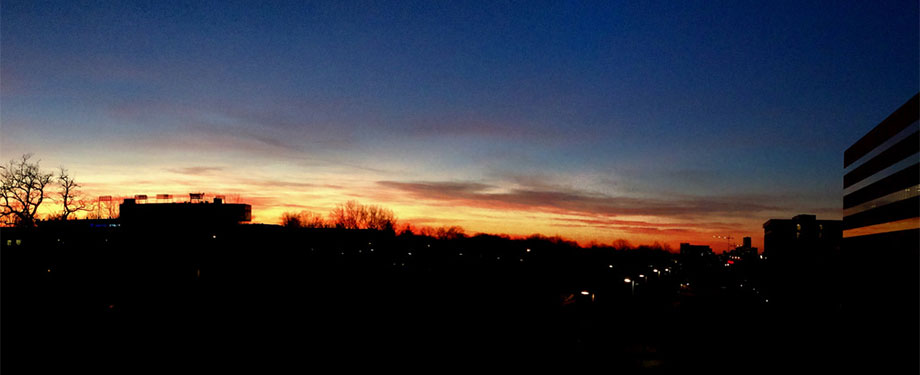 Photo credit: Chris Carlevato
With a sports bar on nearly every corner, plenty of fast food options, and cheap housing, South Boise caters to college students. However, only 41 percent of BSU students fall within the age range of 18-22 (compared to the national average of 60 percent). Nearly half of Boise State's undergrads are 30-years-old or older. You won't find any frat houses in South Boise (at least, not the kind you'd expect), but you will find a student body dedicated to learning and success.
Across the Boise River (which runs the full length of campus) you'll find Julia Davis—the city's oldest park. Julia Davis is home to the Boise Art Museum, the Boise Zoo, and a small, yet thriving rose garden. Its canopy of trees makes Julia Davis a prime picnic destination during summer months, and the perfect place to see the full kaleidoscope of fall colors come October.
The East End
Head down Old Penitentiary Road and you'll find two things: The old penitentiary (which was featured on an episode of the Travel Channel's Ghost Adventures), and the bottom of the path that leads up to Table Rock—Boise's most famous landmark. The natural plateau tops out at about 3,652 feet and offers visitors a completely unobstructed view of the entire Treasure Valley. When it doubt, just search the skyline for the 60-foot tall illuminated cross and walk (or drive, Table Rock is accessible by road—although the locals will tell you it's cheating) in that general direction.
Photo credit: Chris Carlevato
The East End stretches from Warm Springs to Reserve Road—and it's home to more than a few Boise gems. It's primarily a residential neighborhood—but it's no subdivision. The East End is characterized by eclectic houses, mature trees, and yes, it even has a castle.
West Boise
Beyond the hustle and bustle of Boise downtown, along the seam of Meridian and Garden City, lies West Boise: A mecca of affordable housing and home to Boise Towne Square. In many ways, West Boise is the best of both worlds. It's just a short drive from both Meridian and downtown (the I-84 is easily accessible from nearly every major street, and it's a fast track in either direction), and it combines Boise's BoDo atmosphere with Meridian's family friendly focus.
Surrounding the Boise Towne Square mall, you'll find plenty of shops and strip malls to suit your every need. While Boise downtown is famous for its unique restaurants and eateries, West Boise is filled with the classics (you'll never be too far from an Applebee's or their never-ending appetizers).
West Boise is predominantly a residential area—where mature neighborhoods and houses converge with developing subdivisions. And if you're looking for an affordable (and liveable) apartment, West Boise is a great place to start.