Discover the Gems of the Treasure Valley
When it comes to the foodie scene, we all want the skinny. Boise is home to treasures galore when it comes to good food and shopping options—although you'll find that a couple of food genres are notably sparse on rave reviews, particularly Chinese and Mexican (don't worry, there are still a couple of gems if those foods are your jam, and at the rate Boise is growing, new possibilities are popping up all the time!)
Whether you're looking for an elegant dinner out or you're simply in search of good food and great atmosphere—you'll find it here, along with a lot of "local only" institutions that are the stuff of legends for Boiseans who have wandered elsewhere in the US. Read on to get the full scoop on wining and dining, grocers you'll actually want to frequent, and a market scene that you can't pass up. Consider this your…ahem…free sample.
The Farmers Market Scene
Capital City Public Market
When it comes to finding fresh produce and supporting local, the Capital City Public Market, located in beautiful downtown Boise, takes the cake. (The local cake, that is.) As Boise's original organic public market, established in 1994, it opens every Saturday at 9:30am, from April 16 until December 19th. Offering everything from fresh-baked bread and pastries, to flowers and organic produce, this market is one you won't want to miss.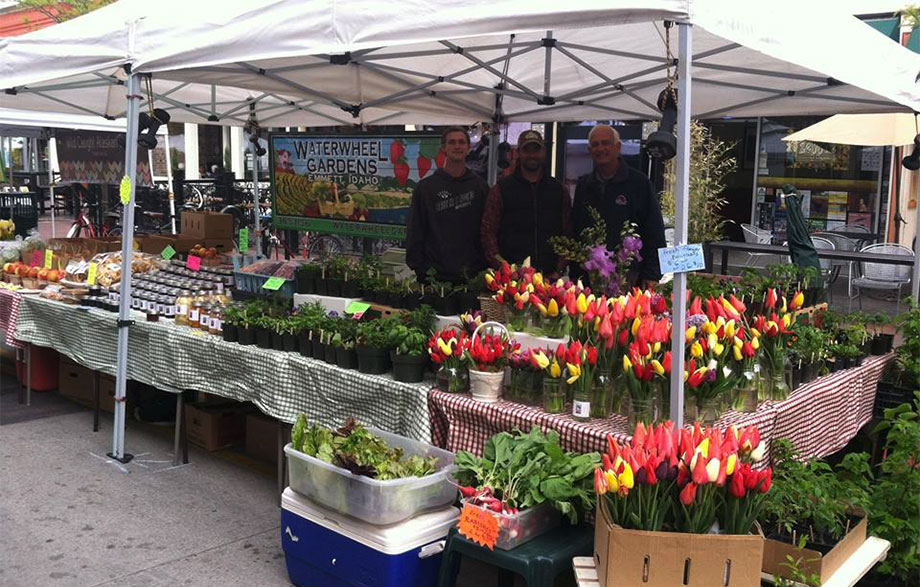 Photo credit: Waterwheel Gardens
While the market does extend the entire length of 8th Street, it's anything but overwhelming. Warm friendly people, coupled with tantalizing smells wafting up through the air, contribute to a "country meets city" environment that beckons to every passerby. Sample homemade donuts, select your produce and free-range meat for the week, and even pick up a bunch of bright flowers! Be sure to meet and greet the local vendors for a down-home touch that you simply won't find anywhere else.
For those that may not be able to make it into the heart of the city on a Saturday morning, our culture of farm-to-table spreads far and wide. Local stands with market flare are open throughout town during the week, and both Meridian and Eagle offer local markets of their own! With so many options, you'll surely get caught up in the local love affair and fall even harder for the City of Trees.
Grocery Stores
Boise offers many trendy options when it comes to filling your grocery cart and your trunk. Think you can't find a great head of lettuce and a fabulous wine in the same place in Boise? Think again. Boise has quite a few notable options when it comes to markets and grocery stores (along with numerous smaller grocery chains including Fred Meyer and Albertsons). Grab those reusable grocery totes and scroll through this list of some of the best bodegas in town!
Winco
When it comes to a go-to grocery option in Boise, most people opt for Winco. With prices that rival Wal-Mart and a great selection of self-serve bulk foods and local brands, Winco is a staple for a reason. Be aware that Winco doesn't accept credit cards (just debit) to keep prices low, and that you'll have to bag your own groceries, but when it comes to taking advantage of quality food at low food prices, you can't beat it!
Whole Foods
There are many reasons to adore Whole Foods. In Boise, they mirror our love of supporting local vendors and the goal of farm-to-table, which makes them aces in our book! Providing organic options with local flair, you can be sure that you will have the know-how to purchase the kinds of products you need, while also supporting best practices for animals and produce alike.
Haven't grabbed grub yet, but still need to grocery shop? Never fear! Enjoy freshly prepared offerings before you shop, and even grab a fair trade coffee to power up! No need for groceries, but still want to hang out? (We get that.) Located just upstairs from the main hubbub is The River Room. Beer, wine and delicious food with an unbeatable view of the mountains and downtown Boise, at your service.
The Original Boise Co-Op
The Original Boise Co-Op is a landmark here in Boise. It's a community owned grocery store that features local, organic, and natural foods. More than that, it's called the Original Boise Co-Op not only because the Meridian Village recently saw the opening of the Meridian Co-Op, but also because the Boise Co-Op was the first and only natural grocer in Boise for many years. The Co-Op paved the way for the organic grocers we know and love today—grocers like Whole Foods and Trader Joe's (two grocery stores that have only been in the Boise market for a few years). Really dedicated Boiseans still won't shop anywhere else.
Trader Joes
There was much rejoicing in Boise the day that this beloved trademark grocer came to town. Capturing the small-town market feel and blending it with the best organic (and affordable!) options is why Trader Joe's is in the biz. In fact, they win.
Say hello to the friendliest staff known to man—these people will even delight your kids! (Collective parental exhale.) Their easy-to-navigate, comfortable atmosphere lends itself to taking an additional ten or fifteen minutes to grab those extra items… and bottles of Three Buck Chuck.
Taking a chain store and making it anything but, our Boise TJ's amps it up to a whole new level of awesome. Community, anyone? Bring in the kids to find Buster Bronco for a free treat! Love wine? Join their wine specialists for a fabulous afternoon tasting—for free! Mmm. Wine.
Natural Grocers
For those who want the local vibes and excellent selections, but need a more central location, Natural Grocers is the perfect fit! Not only do they carry seasonal, organic produce, everything you need for that new recipe, and a slew of natural supplements, but they also provide monthly classes for the community! Their products answer to high standards, and they also proudly support our community by giving back. You can sign up for one of their monthly informational classes, dominate your grocery shopping and refill your supplements—all in one place.
Restaurants & Drinks: Right Here in Boise
Boise Downtown (BoDo)
Historic buildings and delectable bistros combined with a relaxed, family-friendly atmosphere make BODO the perfect place to explore on foot, or wind down after a long day with a good glass of vino. Take a stroll down the tree-lined streets, do a bit of window shopping and pull up a chair at one of the cozy patios along the way. You'll want to stay awhile.
BodoVino
Wine lovers unite! An eclectic blend of exposed brick and comfy chairs, BodoVino is an escape worth taking. Wander through their different rooms, displaying old world vintages, newer samples, and even an Opus One, and sample to your heart's delight. All of their selections are displayed in glass by category, and with your loaded BodoVino card, one swipe will give you a sample or a glass. Enjoy a small something from their kitchen while gazing out over 8th street, or relaxing on their quaint outdoor patio. One thing's for sure—you will definitely be back again!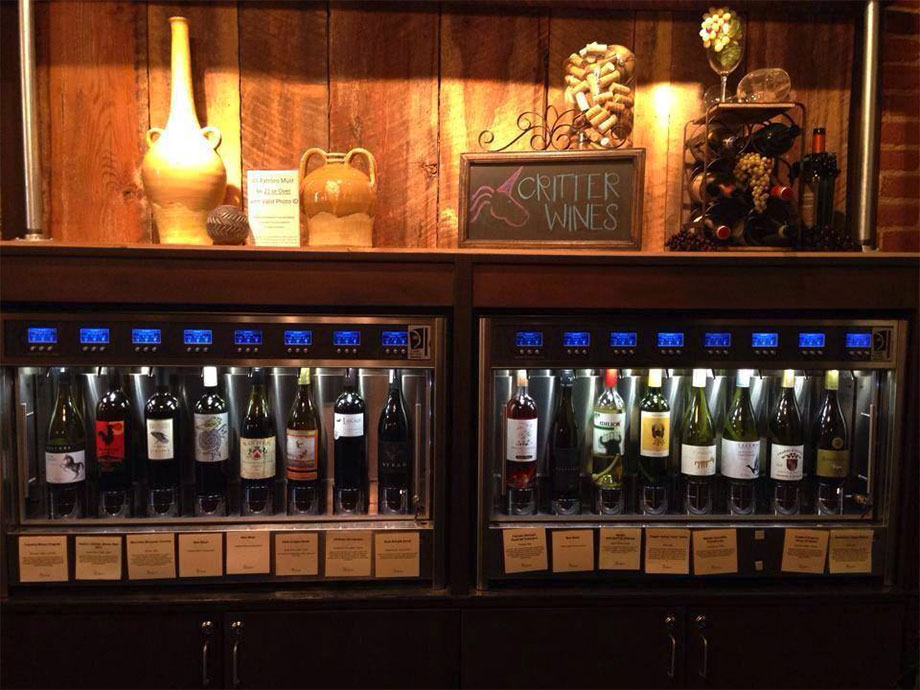 Ha' Penny
Looking for a bit 'o the night life shenanigans? Look no further than Ha' Penny. A grand 'ol Irish pub with live music, tasty ales and even seasonal patio seating, its authentic feel will win you over. Named after the Ha'Penny Bridge, which crosses over the river Liffey in central Dublin, the bridge acquired its name from the cost of the toll to cross—which was one half penny. Though a pint of Guinness or Kilkenny runs a bit higher these days, this charming pub is a whale of a time.
Juniper
Located smack in the middle of downtown Boise's 8th Street, this trendy bar delivers on good drinks and excellent appetizers. Belly up to the bar for snazzy cocktails made with local ingredients, or have a seat in one of their roomier tables and sample their unforgettable appetizers.
Their patio seating spills right out onto 8th Street, for a first-hand experience of downtown Boise nightlife. Have a bigger party out on the town? Juniper provides an upstairs, open air room perfect for larger groups!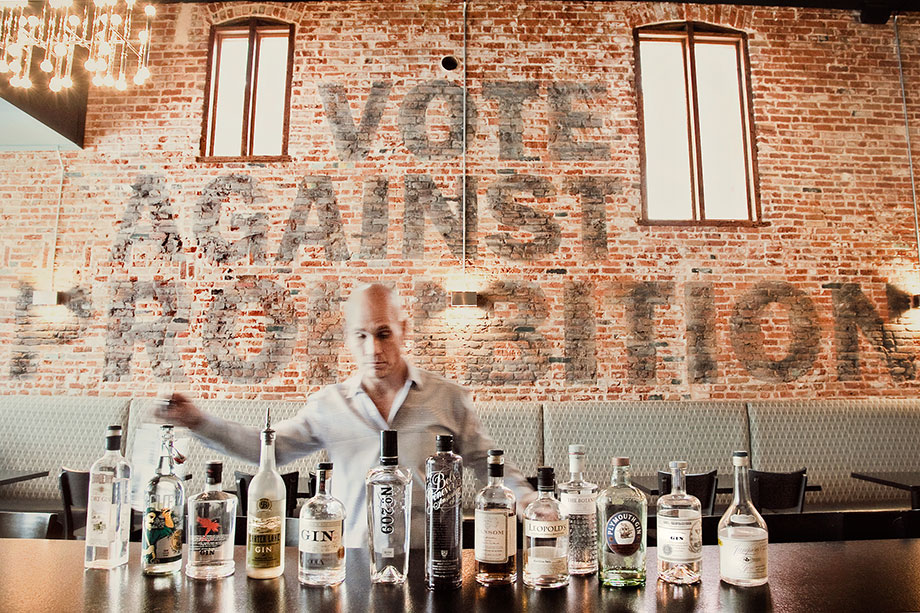 Caffé D'arte
If gourmet coffee and local goodies are more your speed, then this picturesque coffee shop is the place to be. Rumors are circulating about their phenomenal customer service, talented foam art, and we also hear they make a mean cold brew.
Their outdoor patio is central to BODO, so you can have your cake and eat it too. Or rather, your coffee. Sit a spell, grab yours to go and hit the shops, or cap off your evening out with a tasty espresso.
Moon's Kitchen Downtown
Moon's Kitchen started in the back of Moon's Gun and Tackle Shop in 1955. Eventually, Martha Moon created the famed green counter, where many Boiseans have enjoyed countless meals and milkshakes. The current owners, Gary and Shelly Torrey, though originally from out of state, feel as though they have been a part of Boise for years. Having recently opened their second location, closer to the center of town, Moon's has become more than just another family restaurant in town—it has reached institution status. Open every day until 3pm, you can sample their famed milkshakes, gobble down a scrumptious breakfast—or both. No judgement here.
Located next door to Old Chicago, on Idaho Street, you can enjoy a cup of Fair Trade coffee while watching the goings-on of downtown through the windows. But, since you're here, you might as well order some Moon Babies too.
Menu Recommendation: Moon Babies with fresh raspberry sauce $8.50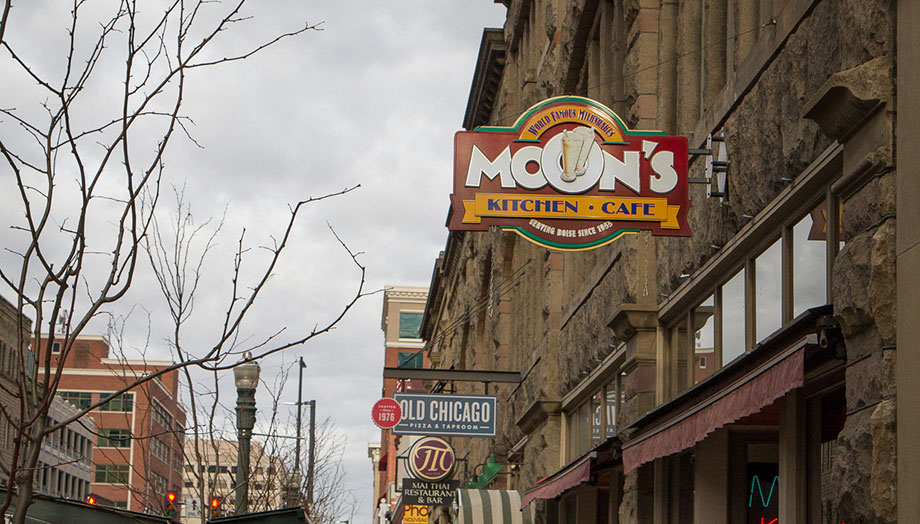 Goldy's Breakfast Bistro
This award-winning kitchen is not just another breakfast joint—it's a piece of Boise history. Located on Capital Boulevard, if you want a taste of what has made Goldy's famous around here—you'll have to get there early! Well worth the wait, however, the cozy, artistic atmosphere, steaming coffee and heaping breakfasts satisfy even the crankiest breakfast goer.
Using as many local ingredients as they can get their hands on, the rockstar staff at Goldy's creates a one-of-a-kind experience every time.
Menu Recommendation: Create your own breakfast combo $11.95
Fork
Local grub, good drinks and an amazing atmosphere make The Fork a must. Here in Boise, we get really excited about locally raised beef, local produce, and supporting our very own farmers and ranchers. The Fork is proudly Loyal to Local and we love them for it!
Their atmosphere bears a mention too, with their Edison bulbs and inviting atmosphere. Arrive in denim, or show up in style in your best dinner jacket—you'll fit right in. Calling ahead to reserve a table for more than a few friends is always a good idea, this is a popular spot among the locals.
Menu Recommendation: Rosemary-Parmesan Idaho French Fries ($4.95) and a Pear Grapefruit Fizz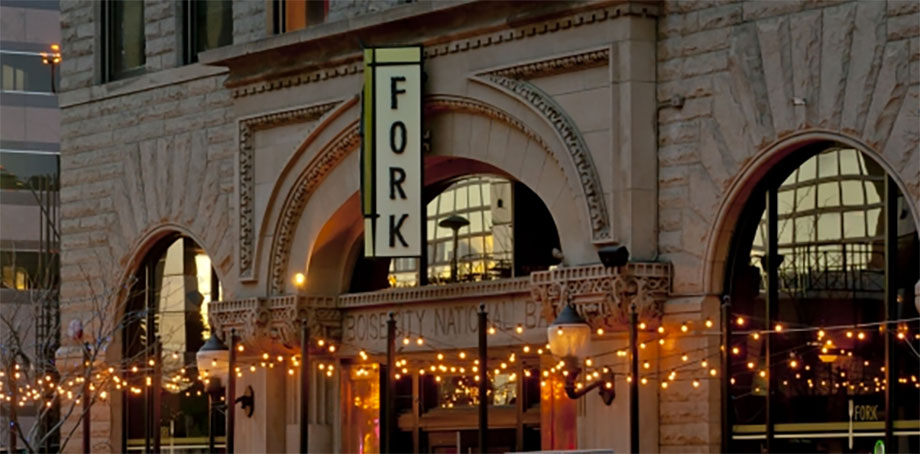 Flatbread
Sitting just above 8th Street, in the second story of the Zion building, Flatbread offers oven-fired pizzas, fresh salads and a host of other mouth-watering choices.
Recline at the bar while watching the enormous brick oven work it's magic, or enjoy the view from the seats lining the windows above 8th Street. Good food, a great atmosphere, and a welcome respite for patrons young and old makes Flatbread a great choice any day of the week.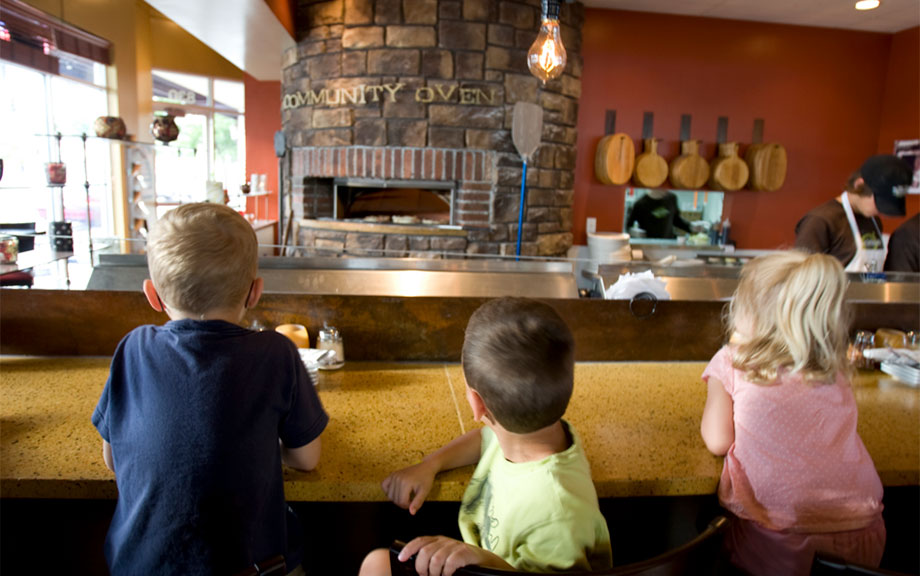 Barbacoa
With a unique, elegant ambiance and lighting, Barbacoa is one of the most popular spots in Boise to wine and dine clients or sit down to a nice dinner. Located just outside of downtown, Barbacoa is American/Mexican fusion, where you'll find a wide variety of unique spins on popular dishes from both cultures. Happy hour is a must, with excellent specials on food and drinks. Located right off the Boise Greenbelt next to a small lake, the setting is hard to beat, especially on a summer evening. Try the savory steak that you cook to perfection yourself on your own personal lava rock, or fresh guacamole made tableside.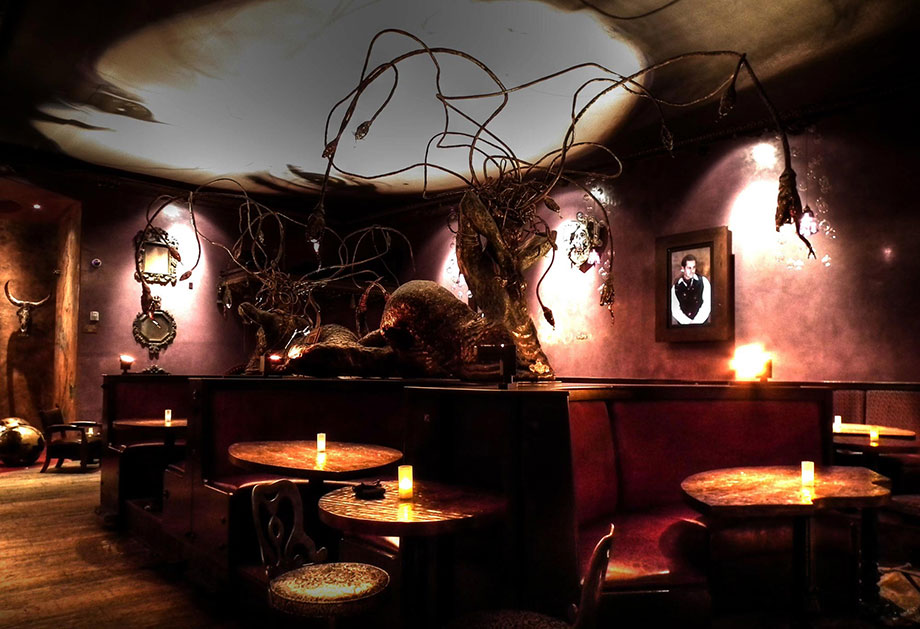 The Basque District
Located downtown, between Capitol Boulevard and 6th Street, on Grove, The Basque Block includes the Cyrus Jacobs-Uberuaga and the Anduiza boarding houses, the Basque Center, the Basque Museum and Cultural Center, Bar Gernika, Leku Ona Restaurant, and the Basque Market. Full of rich history, and celebrated all throughout the year, it is an integral part of Boise's past, present and future.
Bar Gernika
An authentic, old-fashioned Basque pub and eatery, Bar Gernika has been in business since 1991. Originally slotted to become parking spaces, the Basque Museum and Cultural Center stepped in and saved the day, turning it into the quaint gathering place that is still there today.
Menu Recommendation: House Burger $8.50 and a glass of Basque Vino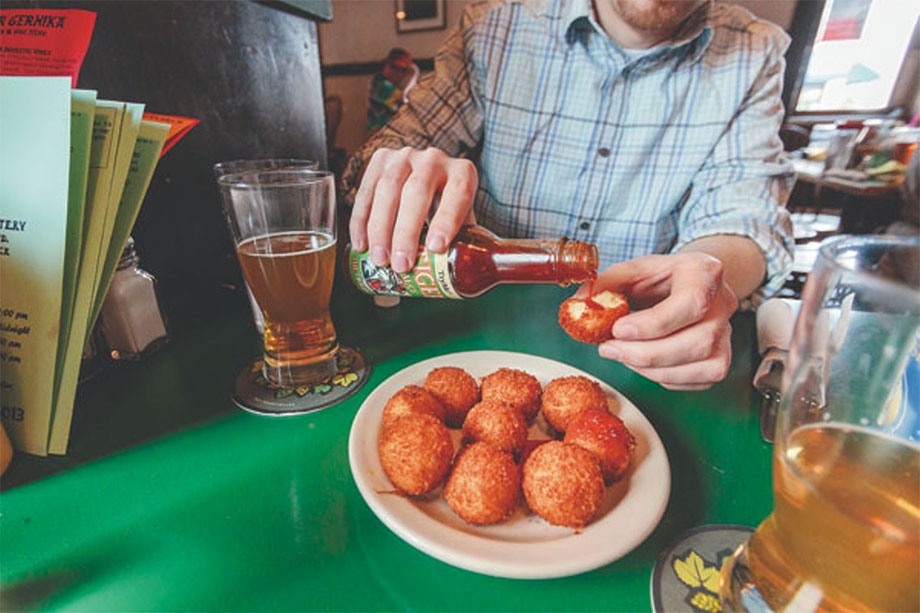 Photo credit: Boise Weekly
The Basque Market
The influx of Spanish and Basque products coming into the Boise market prompted the opening of the Basque market. Besides carrying a wide variety of products, and serving up tapas and the biggest selection of Spanish and Basque wines in the state, they also offer traditional dinners and catering.
As a whole, the Basque District is a gem in the heart of downtown Boise that can't be missed. Several times throughout the year, you can also participate in one of their street festivals, like Jaialdi, offering the sites, sounds and smells of the traditional Basque country. Truly a can't miss piece of Boise culture, 6th Street is a must-see.
Restaurants & Drinks: Right Next Door
Meridian
Located just south and west of Boise is the suburb of Meridian. It hosts a quaint nature, and plenty of delectable establishments of its own. Included in the list of favorites here are Zuppa's, Jakers, Red Robin and Krispy Kreme Donuts. Looking for more local fare and flair? We've got that covered too. Check out our list below to see a snapshot of what this part of town has waiting for you.
The Village
Though a newer addition to the Meridian skyline, The Village already feels like it's been there for years. Bringing in establishments like Twigs, Kona Grill and The Yard House, this roundup of some of the best choices in town, all under one roof (so-to-speak), will hook you in your first round of appetizers.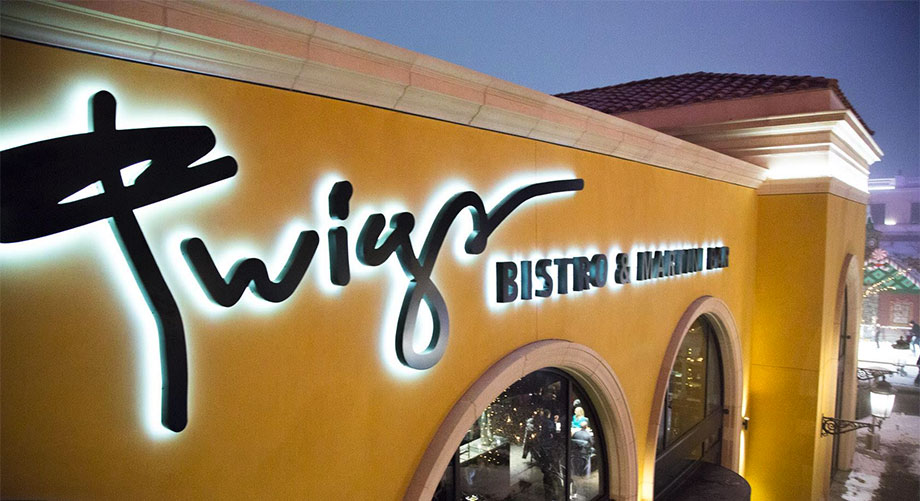 Meet up for drinks, see a movie at The Village Cinema in their VIP seating, and even enjoy live music events seasonally. A family friendly atmosphere combined with selections for everyone make this the perfect spot to spend some time, with no shortage of things to do.
Did you know? For just a smidge more, you can purchase VIP seating at The Village Cinema, and enjoy food and beverages along with your film!
Main Street Burger
Located in more of the original part of town, The Burger Den made a name for itself with its easy dine-in style and fabulous food. Enjoy organic, free-range hamburgers alongside your extra-thick chocolate shake, and basket of fries thank-you-very-much. Voted Best Burger in Meridian, this endearing nook of a diner is anything but fast food. Trust us.
Eagle
Bardenay
Set in beautiful Eagle, Idaho, (just steps from the TSheets headquarters!), this gorgeous bar and bistro sits adjacent to the Boise river. Enjoy a glass of wine on their oversized patio, or make it a meal with their fabulous burgers, salads or other fine offerings.
At Bardenay, no matter what you order, it's hard to go wrong. Their family friendly, high energy environment make this a regular haunt for Boiseans near and far. Also? Its proximity to the TSheets HQ means that you might spot a TSheets employee or two… regularly.
(Their sister location, in the Basque District, lends itself more to the evening crowd, with the same great food and drink. Feel free to check out both locations! )

Rembrandts
Local flair. Fair Trade coffee. Live music. Good food.
Located right in the heart of Eagle, Idaho, Rembrandts represents the true feel of community AND a great cup of coffee. The church-turned-coffee shop and bistro lends itself to a unique and inviting atmosphere, with a large great room, as well as more private rooms for meetings. They roast their own beans, and a portion of every dollar made goes to support a charity. It doesn't get much better than that.
Restaurants & Drinks: A little Further Down the Road
Kuna
Enrique's
Previously known as El Gallo Giro, a truly a one-of-a-kind dine-in experience, this fun, inviting, family-owned restaurant can only be found in Kuna, just south of Boise! With an extensive menu and drinks to order, you simply cannot go wrong.
The staff are more like family here, and love what they do. Love of family, love of their community, and, of course, a love for good food spill over into this quaint restaurant's culture, making it something you do not want to miss!
Nampa & Caldwell
Brick 29 Bistro
Looking for comfort food without all of the crud? Look no further—Brick 29 has your back. Reinventing your favorite dishes with all local ingredients, this place hits the mark on the nose. Their laid back atmosphere combined with a wide variety of fresh, good eats, and a host of local beers. If you swing by for lunch, chances are you will catch a glimpse of their fresh produce delivered daily. Brick 29 serves Nampa proudly—but if you're in Boise, it's worth the short drive.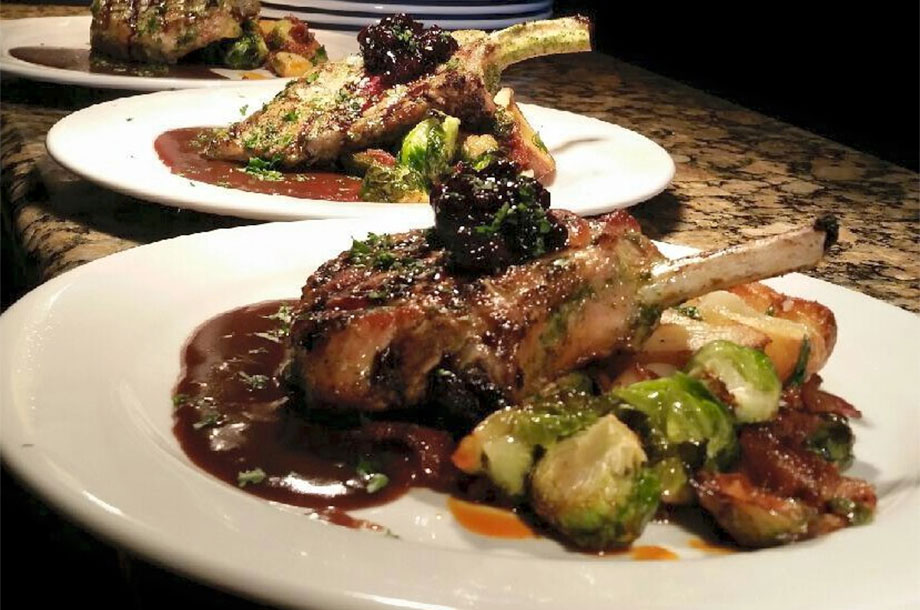 Star
Sully's Pub and Grill
Sully's is an authentic Irish Pub in the heart of Star, Idaho, just minutes from Eagle. Indoor and outdoor seating make Sully's a year-round must, and their good food and great prices just make it that much easier. Locally owned and operated, it's home town dining with a hint of Irish flair.
Located right on Main Street in Star, Sully's is easy to find, and worth the short trip down State Street. When the season is right, they even feature live bands! This gem in the heart of town will surprise and delight you.