How Does Education Add Up In Boise?
Whether you have a young family and are interested in elementary and high school opportunities, or you're reinventing your life and looking to go back to college, Boise has some unique opportunities when it comes to education. Included in our list are some of the top schools in the Valley for elementary, junior and senior high, as well as alternative schooling options and higher education.
The Bad News …
It's no secret that Idaho is in need of some education improvements (we consistently rank toward the bottom of the education report)—and recent statistics have been a little startling. Hitting high above the national average ratio of 16 students per every 1 teacher, Idaho came in at 20:1—leaving little time for one-on-one lessons. This may be a by-product of the education system attempting to keep up with a quickly growing community—but class sizes are growing bigger by the year.
Additionally, in 2013, the state spent a lowly $6,791 per student (35.4 percent lower than the national average of more than $10,000), landing Idaho next to last on the list of per-pupil spending (outranking Utah, the lowest on the list, by a mere $600 per student).
The Good News …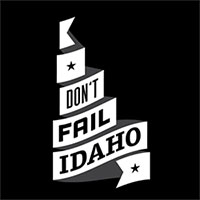 Despite the tough numbers to swallow, there have been healthy improvements to education in Idaho, and more are on the way. Idaho's high school graduation rank comes in at No. 13 nationally (and Gov. Butch Otter is intent on getting 60 percent of the state's graduates and young adults to continue their education in college by 2020).
Part of this initiative was the implementation of Don't Fail Idaho, a program aimed at spreading the word about education in Idaho and encouraging high school grads to take the next step in their educational career (check out their super informative website!). Through Don't Fail Idaho, several Idaho public schools have reported lower student-to-teacher ratios and higher test scores—ranking them among the top choices locally. (We cover these schools further down the page!)
Coincidentally, while the public school system has struggled to find it's breath in recent years, alternative education in Idaho has taken steps ahead, including the addition of highly rated charter and international schools. Ushering in a new era of learning, this avenue of scholastic opportunity creates space for new ideas, as well as growth toward building a solid future for students and the community alike. Most importantly, it combines a multitude of choices with options for every family.
Read on to find out more about both public and alternative education in and around Boise—and the best options for you and yours.
Public Schools
The public school your child attends is usually predetermined by the school district in which you live. However, transfers are possible in Boise. If you would like your child to attend a school outside their school district, you may contact the school directly and request a transfer. Transfers are approved or denied based on a number of criteria, including class size, distance from child care provider, or distance from caregiver's work. Most schools have an available appeals process should your child be denied a transfer, but these regulations and requirements vary by school. The following are a few of the most highly rated schools in Boise and surrounding areas!
Elementary
Highlands: Located off of North Bogus Basin Road, Highlands Elementary is one of the top-rated elementary schools in the Valley. With a review ranking of 9/10 on Great Schools, the students, parents, and teachers all rate this K-6 middle school as "scholastically challenging with a warm environment."
Longfellow: Located on 9th Street, in Boise's historic North End community, Longfellow Elementary scores big with families and the community alike. As an International Focus school, students learn political and cultural geography, as well as a foreign language (along with regular curriculum studies). Due to its popularity, this school fills up quickly, so unless you're living within the school boundaries, you may find it harder to get your child enrolled.
Pierce Park: A little farther into northwest Boise, Pierce Park Elementary uses a classical curriculum, including Latin and memory work. Located off of Pierce Park Lane, it is currently the only school offering a classical education with no tuition fees.
Junior High
Hillside: Tucked in against the Boise Foothills, at the intersection of 36th and Hill Road, Hillside Junior High is a convenient location for those living in north and northwest Boise. Parents and students rate this school above average, with lower than average teacher student ratios playing a role in creating a community feel.
Eagle Middle: Located off of Floating Feather, in the beautiful suburb of Eagle, a quiet country setting provides a gentle backdrop for excellent academics and a solid athletics program at Eagle Middle.
Sawtooth Middle: Located off of Linder Road in north Meridian, Sawtooth Middle offers a full five-stars from parents and students on Great Schools. Scoring higher than average in all areas of testing, the academic standards ring true. Along with the smarts comes their athletic program, giving students a chance to break onto the field early in their career in preparation for high school athletics.
Senior High
Timberline: With an impressive rating of 8/10 overall, this high school is one of the top public high schools in the Valley. Every department boasts nationally awarded teachers, resources that allow parents to be more involved in their student's academics, as well as a good athletic program.
Eagle High: Located off State Highway 44, just outside of Eagle proper, Eagle High School is known for its welcoming atmosphere, academics, music program, and athletics. Eagle High boasts multiple state championships and an impressive 9/10 rating—giving this school a lot to list in the "pros" column. Like most schools in the area, if you live outside of the district, you will need to apply for your child's acceptance.
Rocky Mountain: With a district zoned to accept students from all of north Meridian, and a high rating of 8/10, Rocky Mountain is an excellent choice for both academics and athletics. This school's ratios are toward the higher end, due to its location and newer facilities.
Alternative Schools
Boise offers a range of charter and private schools that give parents (and students) the ability to pick and choose which school they would like to attend outside of their preset school district. The catch? Many of the charter schools run on a lottery system—meaning that each year they draw from a yearly lottery in order to determine which students can attend. And waiting lists are LONG. Charter schools are difficult to get into and coveted here in the Treasure Valley.
Private schools, on the other hand, are easier to enroll in, but can cost a pretty penny to attend. Tuition runs high, but many parents would argue that it's more than worth it due to the lower class sizes and focused attention.
Public Charter Schools
Anser: An award-winning charter school in the heart of Garden City, Anser pushes their students through rigorous study and service to others. Expeditionary Learning combined with extra-curricular activities set this charter apart from the rest. Children K-8 may attend Anser, but you'll want to visit their admissions open house and get your name on the list early for the annual admissions lottery!
Student to Teacher Ratio: These numbers vary by grade, but kindergarten classes average out at about 17 students, while the higher grades can be closer to 25.
Rolling Hills: Located on North Horseshoe Bend Road in Boise, Rolling Hills is another top charter school in the Treasure Valley. Serving kids K-8, they offer a smaller environment with the mission of minimizing bullying and accelerating learning through a safe space. With their own brand of athletics to boot, this is a great option for your child.
Private Schools
Challenger: An independent private school, Challenger has locations across the country, as well as here in Idaho. Challenger starts kids out on the right foot early by offering Pre-K and Kindergarten-Middle school. With locations in both Boise and Meridian, this is a good option for families who prefer more of a private atmosphere with challenging academics. Unfortunately, it doesn't come cheap. Tuition for Challenger Schools ranges from $200 to $1,000.
The Ambrose School: A private Classical Christian school located at Locust Grove and Chinden in Meridian, The Ambrose School offers discipline, challenging memory work, and a respectable learning atmosphere. Uniforms are required here, as well as attention to the students' developing world views and passions, along with expected academics. They strongly encourage parents to learn more about the Classical Christian approach before applying. Tuition ranges from $2,000-$8,000
International Schools
Sage: Covering grades K-12, Sage International offers students an inquiry-based education. Included in their academics is their International Baccalaureate Program. Their mission is to turn out students with an educated worldview, prepared to engage in local and international issues. Sage offers a lottery for student admission.
Riverstone: This is Idaho's first International Baccalaureate authorized institution. Offering programs for K-12, there's something here for everyone. Located off of East Warm Springs Avenue in Boise, it is nestled in picturesque Surprise Valley. Riverstone pushes their students to seek understanding, respect themselves and others, and to participate in their community. They are the 8th largest private school in Idaho. Tuition ranges from $10,000-$17,000
Higher Education
As part of our initiative to encourage higher education, Boise offers a vast array of collegiate level schooling. Whether you're a recent high school graduate, or a working parent looking to go back to school—with a smattering of campuses and higher education opportunities, and the ability to take classes online, you're bound to find an option that works for you.
State Institutions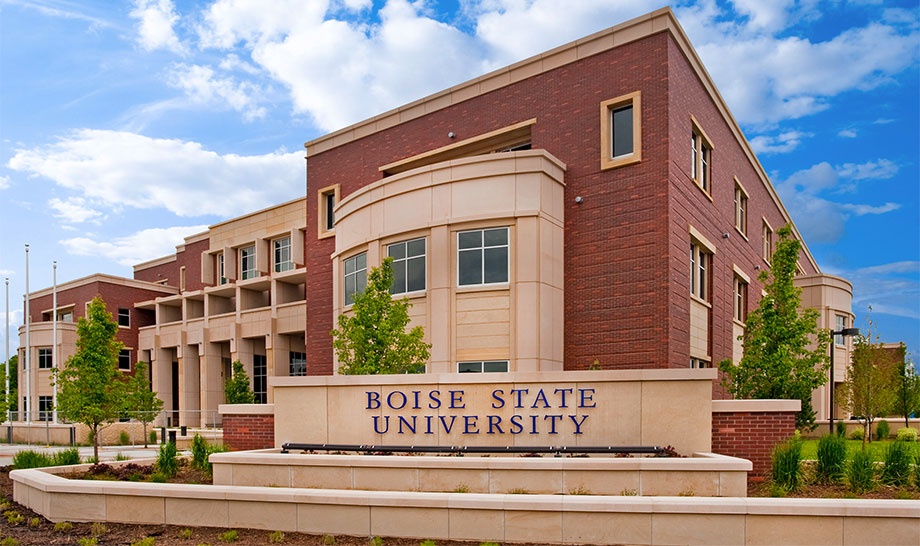 Boise State University: Located in the heart of Boise, many would argue that Boise State serves as Boise's heart and soul! BSU fans bleed blue and orange, and the entire city falls into a frenzy come game day. But more importantly, BSU is on a mission to increase higher education in Idaho. Of the 22,000+ students that attend BSU, nearly 6,000 of them are older than 30—while only 41 percent fall into the 18-22 range (much lower than the national average of 60 percent). With more than 200 degrees in over 190 fields, BSU has something for everyone—and nearly everyone can afford BSU's low (for residents) tuition. That being said, if you're looking to major in a creative field, beware. Boise State's art, journalism, and graphic design programs (among others) are lacking.
Tuition per semester for an Idaho resident: approx $3,500
Tuition per semester for a non-Idaho resident: approx $10,000
Learn more about Boise State University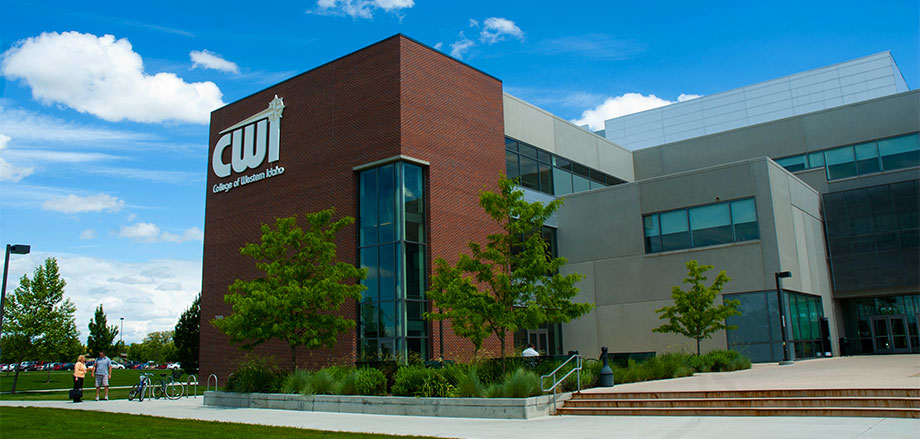 College of Western Idaho: Known as Idaho's largest community college, CWI is located in Nampa, just a short drive from Boise proper (and easily commutable). But there are several community locations sprinkled throughout the Treasure Valley. CWI offers over 60 academic transfer and professional-technical programs and students can expect everything from GED help to career training on campus.
Cost per credit for Idaho residents: $136
Cost per credit for non-Idaho residents: $300
Learn more about the College of Western Idaho
Private Institutions

Boise Bible College: BBC is an accredited institution, located right here in Boise, that specializes in training students for a ministry career. This private institution currently enrolls about 200 students (most of which come from the pacific northwest—though they have had a few international students).
Cost per credit hour: approx $375 ($4,500 per full semester)
Learn more about Boise Bible College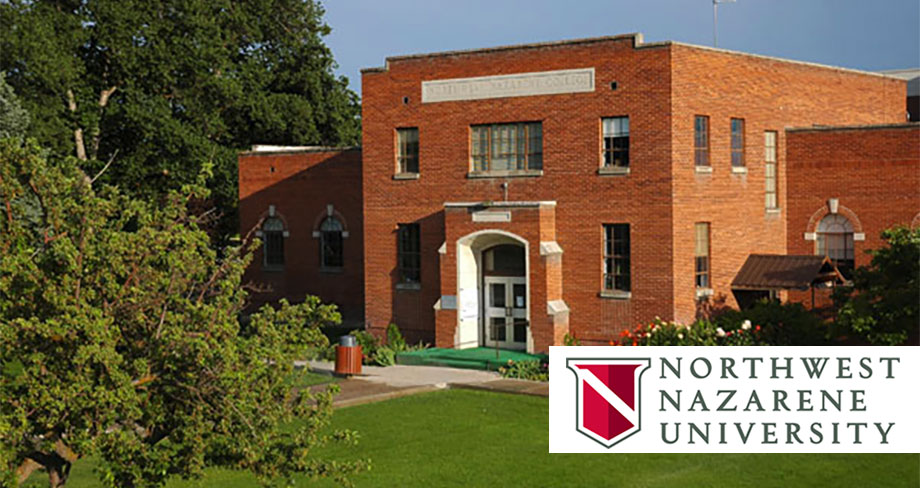 Northwest Nazarene University: Located in Nampa, NNU is a Christian liberal arts college that caters to undergraduates, graduates, online learners, and concurrent credit high school students alike (totalling to more than 10,000 students enrolled). As you might assume, they focus on both education and spirituality.
Tuition per semester: approx $14,000
Learn more about Northwest Nazarene University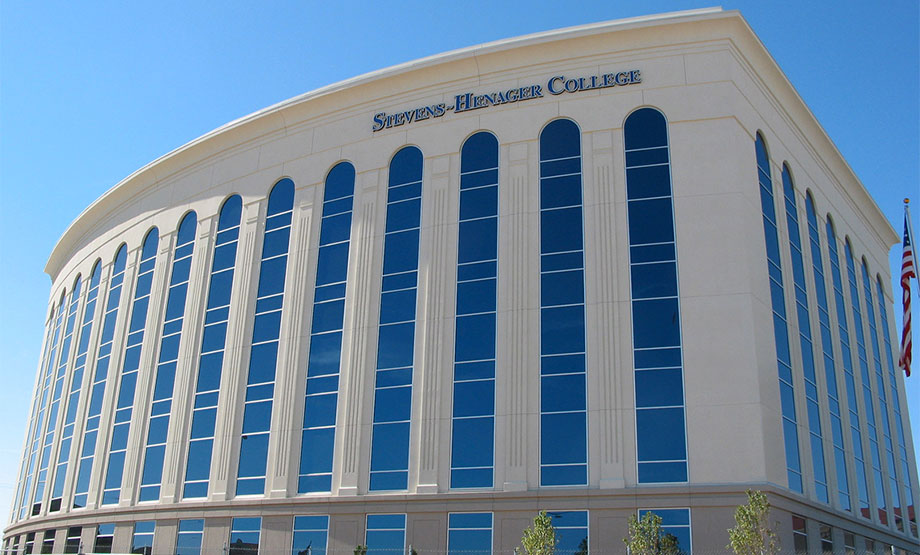 Stevens-Henager College: While headquartered in Utah, Stevens-Henager College has a campus located right here in Boise. Through online and on-campus programs, students can strive for an Associate's, Bachelor's, or Master's degree. However, it should be noted that while Stevens-Henager is accredited by the Accrediting Commission of Career Schools and Colleges, it is not regionally accredited—which can make transferring credits a bit tricky.
Tuition per semester: varies
Did we miss your alma mater? Tell us about it in the comments below!