Accelerate Business growth as a TSheets Partner
Partner with the top-rated time tracking and scheduling solution to enhance your software offering and reach new customers
TSheets is the No. 1 time tracking platform that allows users to track time anywhere and streamline payroll, invoicing, and job costing. As a TSheets partner, you can even use our open API to merge TSheets with your application, plus:
Drive potential customers to your business.
Access a dedicated team focused on your success.
Gain exposure with TSheets co-marketing strategies.
Integrate seamlessly with the top-rated time tracking app.
Become a Developer Partner
Fill out the form and we'll contact you
Getting Started Is Simple
Create a FREE TSheets account, read the open API documentation, and start building!
Discovery:
First, we'll chat about your business and the unique solutions you may require.
Launch:
Start driving results by teaming up with the top-rated time tracking app.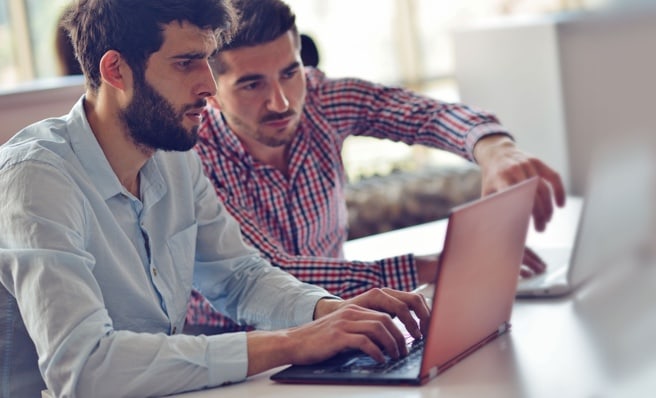 Build Against TSheets' Open API
Developers, start your engines. Using TSheets' open API, you can gain full control of TSheets to easily and seamlessly merge your application with TSheets and make it work in sync with existing user preferences or software. Every TSheets account has a unique API key you can use to custom develop TSheets for your application. Your system will be talking with our servers in seconds!
Start building
Our App Marketplace Can Amplify Your Reach
Our app marketplace gives TSheets customers a place to discover new solutions that complement their business. As a partner, you'll have the opportunity to join our growing list of integrated apps to provide customers with added value.
TSheets partners with a variety of businesses. From practice management solutions to field service apps, our partners enhance their products with precise time tracking, improved data reporting, and GPS location tracking from TSheets.
What Our Partners Are Saying
What we hear over and over is that company owners want to be able to track employee time in the Breezeworks apps their teams are already using. Since TSheets is the No. 1 time tracking solution on the market, linking with TSheets was an easy decision.
The added integration with TSheets was a natural fit for our users, as it is the best time tracking solution on the market.
— Kristen Koh Goldstein, CEO of Scalus
We know tracking time to measure performance and efficiency is a crucial practice amongst high-performing accounting firms to succeed. We also know Matt Rissell and the entire TSheets team are amazing people to work with. So this was a no-brainer.
— Stuart McLeod, CEO of
Karbon
Interested in a Different Type of Partnership? Let's Chat!
We'd love to work with you