Join Our Accounting Community
Become a TSheetsPRO and join a community of 12,000+ successful, innovative, and inspiring accountants and bookkeepers
Administrative time in a company can be extremely costly. Since I found TSheets, profits are up, and clients are flying in the door. I am very thankful.
— Dawn Brolin, CPA, MSA

Sign Up For Your Free Account
Save Time

Grow Your Practice

Make Your Clients' Lives Better

Payroll In Minutes
You'll never want to turn away a payroll client again.
If you currently run payroll for your clients, imagine your eight hour payroll process reduced to just 15 minutes — then imagine how many more payroll clients you could take on with all that spare time!
If your clients process payroll, be the trusted advisor who recommends a way to track accurate employee time, shaving hours off their payroll process and saving them thousands of dollars on gross payroll costs each year.
Grow Your Practice
TSheets can help you take on more clients!
As a TSheetsPRO, you have the potential to be included in an exclusive, professional directory connecting small businesses across the globe with you — our recommended trusted advisor. TSheetsPROs We Trust are exposed to tens of thousands of small businesses and potential new clients around the globe.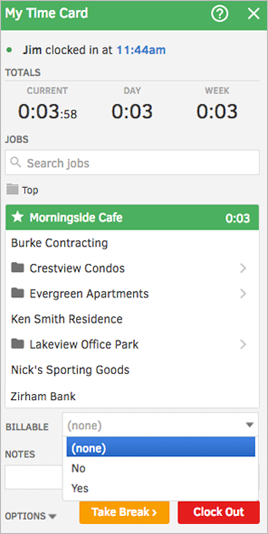 Bill 20% More
Just by charging for every second worked.
For accountants and bookkeepers like you, time is money — literally. It's how you charge your clients and how you determine profitability. TSheets tracks accurate-to-the-second time, so your billing and invoicing is always on point. And when you charge for every second actually worked, you can bill up to 20% more!
Whether you charge by the hour or use value billing, TSheets can help you make educated business decisions and hone in on profitability.
Exclusive PRO Membership Benefits
Referring TSheetsPROs can get a free TSheets professional account
Best TSheets pricing for your clients
Looking good in front of your clients when they save on payroll
Potential to be listed on the TSheetsPRO Professional Directory

a.k.a. access to thousands of potential new clients
Dedicated support and training

For you and your clients

You and your clients get time back in your day
20%+ Commission or Wholesale pricing
Join, it's free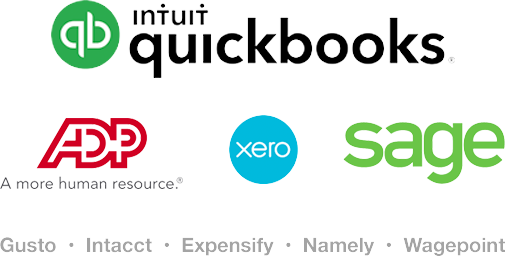 Explore Seamless Integrations
TSheets integrates with accounting and payroll software your clients already love
No more manual data entry, and no more human error. TSheets syncs with the accounting and payroll software your clients already use; and it just takes one click. The result is accurate data, speedy payroll and invoice processing, and a whole lot of time and money saved — for you and your clients.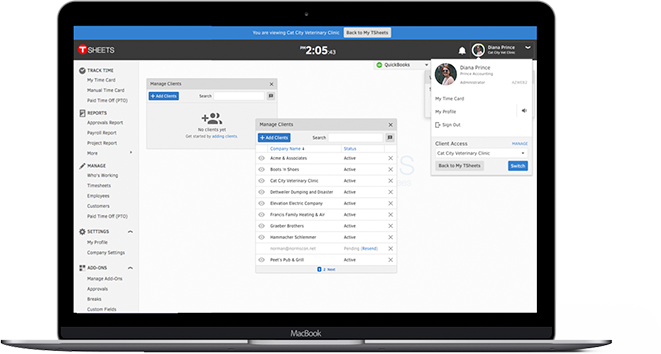 Find Your Niche
Hone in on your target market and grow!
We provide the education and training you need to discover your niche, then we connect you with your ideal clients. Narrowing down your target market allows you to stay focused on serving the clients that are the most profitable for your business — and take on even more clients just like them.