Join the TSheets & QuickBooks MasterClass
An in-depth training program to help accountants and bookkeepers understand how to use cutting-edge technology and take their practice to the cloud.
Register today for a MasterClass on cloud time tracking and scheduling with Debbie, TSheetsPRO Support expert.
Register Now

Payroll in Minutes
You'll never want to turn away a payroll client again.
Imagine if you could finish payroll in just 15 minutes. Now imagine how many more clients you could take on with all that spare time!
If your clients process payroll, be their trusted expert in automating time and attendance tracking that complements their back-office workflow.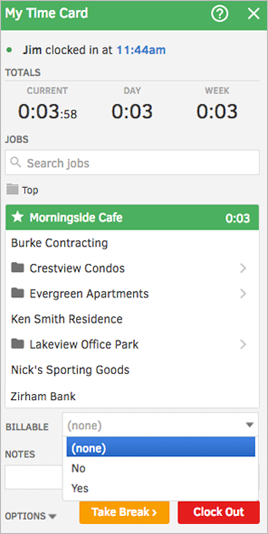 Bill 20% More
Just by charging for every second worked.
Time is money. Track every second worked accurately for on-point billing and invoicing. From managing expenses and labour costs to payroll and forecasting, knowing how time is spent is crucial for cloud workflow. You already know how the numbers add up. Now make them work to your advantage.
Learn How TSheets and QuickBooks Work Seamlessly
"The TSheets interface in QuickBooks Online is SO clean and easy to read, easy to drill down on information, and easy to make changes that need to be made. Boom, it was done. I love it."
— Mariann Bottiani
Join TSheets, Intuit Canada, and Other Best-in-Breed Apps to Take Your Practice to the Cloud!