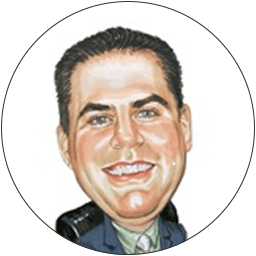 Company
AccountingDepartment.com LLC
Location
Virtually, Everywhere
Bill's Story
Bill Gerber is virtually a visionary. Quite literally. The mastermind behind AccountingDepartment.com, Bill built a new way to give businesses the professional backup they need in the financial realm, online and on time. Honored with the Forbes Award and the CPA Technology Advisor Award, and known nationally as the leader in virtual accounting, AccountingDepartment.com is the next generation solution for businesses looking to streamline and improve their accounting and bookkeeping functions with cutting edge technology, forward-thinking culture and dedicated, full-service expert processes.
With a background in business consulting, technology, and accounting, Bill has over 18 years of experience in the financial field. With a team of 60 (and counting) bookkeeping and accounting experts at AccountingDepartment.com, the combined professional experience of his 100% U.S.-based, full-time employees would number in the hundreds of years. Now that's a competitive edge.
AccountingDepartment.com helps build a custom team and scalable solution to fit any company wish list. Working together, these virtual teams help address budgeting, forecasting, time tracking, QuickBooks, big picture reporting and so much more. It's how to master a financial universe with an internet connection.
Back to ProAdvisors We Trust