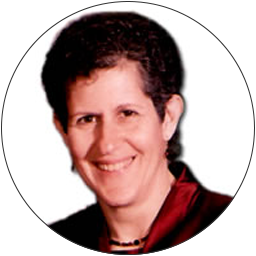 Caren's Story
Caren's extensive knowledge of accounting softwares can be used to quickly get you up to speed on the specific features you need to operate your business successfully. She trains businesses to maximize productivity by recommending and minimizing the new software "learning curve" so you can focus on your business. It really does save "Time" and make "Cents"!
Caren recognizes that efficient use of accounting and time tracking tools is not merely a luxury but a necessity. One of the most common reasons for not implementing a new software is the time (and often the frustration) of learning another system. Caren specializes in knowing the software inside and out and passes along the tips, tricks, and shortcuts to streamline your day-to-day operations.
Whether you're destined to go paperless or looking to upgrade your existing accounting process, Caren can offer onsite training or remote training worldwide.
Caren's Review of TSheets
"I am an Advanced Certified QuickBooks ProAdvisor. I work with companies in all industries, although my primary expertise is with service companies and billing, accounting and practice management software.
TSheets is designed to help you capture time from employees and vendors, wherever they are working. TSheets offers many ways to enter your data including iPhone, Android, call in and texting. The TSheets app integrates with QuickBooks Online or Windows Desktop but not QuickBooks Mac, although they do offer a time tracking application for the Mac.
PROS: Flexible - 6 methods of time entry and multiple device support Good import capability - import customers/jobs, items, vendors, employees Range of settings for customization Easy setup
CONS: Time card preferences are set at company level, not user level Approval of entire time card, can't reject individual items Single level approval Help in form of Wiki makes it hard to print detailed "manual" if desired
When you set up TSheets, you choose the company to link to - online or windows desktop. TSheets then efficiently walks you through importing data from your company file, including customers, jobs, items and employees. Optionally, you can import vendors as employees, although you should use this cautiously as it appear to import all vendors.
It is easy to assign customers, jobs to specific users and to setup managers that can approve specific users time. Note that TSheets only sets up single level approval so if you need multiple levels you should look elsewhere. TSheets can also track paid time off and gives the ability for managers to make changes to time cards when needed. TSheets synched nicely with both desktop and online versions of QuickBooks and it was easy to change if that becomes necessary.
After syncing with the desktop version I received an email with a detailed report which was very useful. Interestingly I didn't receive a report after the online sync. Entering time is easy and administrators can set which methods employees are allowed to use when entering time. The clock in/clock out worked nicely, automatically stopping time on a job when you switched to another job.
When using the native iphone and Android applications TSheets includes GPS tracking so that the administrator can determine where the person was when the time was entered. This could be useful in the event of a dispute. TSheets only tracks location when the app is open so employee privacy during off hours is not compromised. For an additional cost of $1.50 per user per month, you can setup a dial in phone number or text messaging for people to enter time. This is useful if you have employees without smartphones. The charge is only incurred if the service is used.
While TSheets can do invoicing, it is very simple and the receivables do not sync to QuickBooks. I would like to see the program offer multiple level approval as well as approval/rejection at the time entry level. It would also be useful to be able to select which customers and vendors import in to TSheets , just to simplify management. TSheets lists the pricing as "introductory pricing" of $5 per user per month. Not sure what this means in terms of long term costs. They do offer a 14 day free trial. Many other apps offer 30 day free trial but given the low cost and lack of commitment, this isn't a big deal.
Overall TSheets offers good features at a reasonable cost and the synchronization was smooth and efficient. If you need time tracking but not expense tracking for your employees, TSheets is well worth a look."
Back to ProAdvisors We Trust