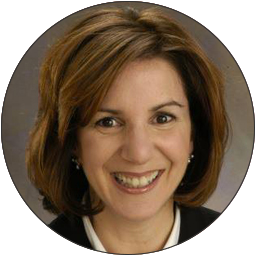 Company
Technology in a Box Learning Services
Christine's Story
Christine Galli is the Pro of all Pros. We're not kidding - she's the original co-author of Intuit's Professional Advisor Certification course series (wowza)! Yet, amidst her vast QuickBooks expertise, Christine has the ability to train on Basic or Advanced QuickBooks topics, troubleshoot QuickBooks files, or perform software installation and setups for small and medium businesses.
If you thought that was all that was offered in Christine's "Technology in a Box" - think again! Probably one of her most notable achievements and one that separates her from the accounting pack, is that she has been recognized and awarded for her work nationally creating a systemized accounting process using QuickBooks, for franchises. By taking the guesswork out of setup and outsourcing the training, implementation, and support for franchises - the regional reps are then able to work with employees, customers, sales, and growth instead.
Christine's solutions-oriented business has helped hundreds of clients improve their accounting processes for over 15 years. And if we had to choose one word to describe the impact she has had on these businesses: successful.
Back to ProAdvisors We Trust