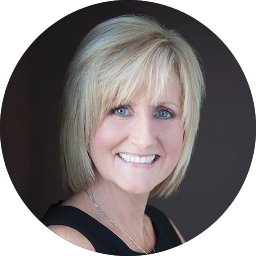 Company
ebs Associates, Inc.
Denise's Story
Everyone's heard of "Who's Who in America," right? You know; the 69 year old publication filled with short bios of prominent individuals from a wide range of endeavors. Denise Loter-Koch qualifies as a Who's Who Advanced Certified QuickBooks Pro Advisor. This nationally recognized QuickBooks educator and industry expert began her company in 1982. Yes, that's correct, 33 years ago. Denise is President and CEO of ebs Associates Inc. I'll let you try to guess what the ebs stands for while we tell you more.
Where do we begin? Denise has developed one of the foremost teams of Certified QuickBooks ProAdvisors and has taken her company to the highest ranks within the Intuit community. Today, ebs Associates is recognized by Intuit as one of only a select few Intuit Premier Resellers authorized to sell and implement Intuit products at the lowest possible prices. Denise is also an Intuit Advisory Council Member.
Certainly, Denise's efforts working with the State of Oregon Dept of Education, Private Career Schools Licensing Unit in the development of licensing of the Bookkeeping Career Institute deserve a Who's Who.
Her specialties include Payroll, Bookkeeping Consulting and Remote Bookkeeping, QuickBooks Training, and Mobile Technology. But why stop there. Ebs Associates was awarded the 2014 Fishbowl Reseller of the Year and the 2013 Intuit Payroll Reseller of the Year.
ebs? Empowering Business Success. Denise Loter-Koch could fill a book.
Back to ProAdvisors We Trust