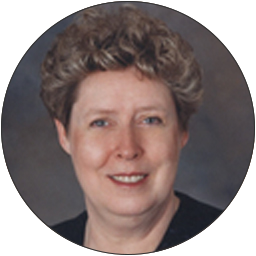 Company
Info Plus Accounting Inc.
Diane's Story
As a small to mid-sized construction, manufacturing or contract services business owner, do you struggle with finding the right job cost reports that truly deliver the information you need in order to effectively manage your company and boost profitability?
Do you understand the true ("fully-burdened") cost of each of your employees? Do you know how to accurately calculate what you should be charging for labor and other job costs to achieve your gross profit margin goals? Don't waste another minute wondering how to put your QuickBooks accounting system to work for you! Diane Gilson, an accounting professional with over 30 years' experience, is poised to deliver these solutions and much more.
Specializing in the mid-sized construction and manufacturing industries, Diane is passionate about helping her clients design and customize the perfect accounting solution to maximize profitability and streamline company management reports. Whether through online workshops or one-on-one consulting sessions, Diane's tools, QuickBooks add-ons, and overall expert advice, will turn your "chaos into clarity," just as her website says! She created Info Plus(+) Accounting in 1994 (a job-cost accounting firm that works with QuickBooks & related software) to help business owners understand the nexus of their day-to-day operational data. Her job-cost accounting methodologies and support tools continue to be one of the leading industry resources for data and cost analysis!
A published author, speaker, mentor and advisor, Diane is respected as a leader in the industry and her extensive website and article base is just the beginning of how she can help create solutions for her clients.
Diane's certifications Include:
Certified QuickBooks ProAdvisor
Certified QuickBooks Advanced ProAdvisor
Certified Enterprise ProAdvisor
Certified QuickBooks Online ProAdvisor
QuickBooks Consultant (with the Sleeter Group Consulting Network)
Instructor for Business Accounting and Job-Cost and Financial Management for National Association of Home Builders (NAHB) University of Housing.
Back to ProAdvisors We Trust