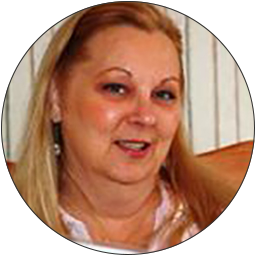 Company
Gina's InterNet Advising
Gina's Story
Behind every great business, there's a hero like Gina Rodkey. Taking her virtual QuickBooks skillsets to the level of a near superpower, she saves the day-plus time and money-for her wide client base, especially small business owners, non-profit organizations, real estate firms, contractors, and related fields.
Armed with a black belt in QuickBooks certifications, Gina is a ProAdvisor for QuickBooks, including the Advanced, Enterprise and Online versions. What does this mean for her clients? Ninja-like QuickBooks reflexes. With unyielding professionalism and patience, she shows business anywhere in the world how to streamline workflows, chop down productivity killers, and supercharge profitability, all from her virtual office. Boom, there it is, with the right use of software solutions.
A trainer, educator, weekly small business advisor hangout hostess, set-up expert and consultant at once, Gina is a force all her own. Not to mention that this ProAdvisor has a social media profile admired by many and rivaled by few. The impact she makes in the business and accounting realm is powerful for everyone involved.
Back to ProAdvisors We Trust