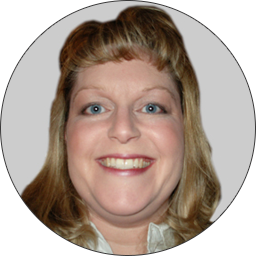 Company
Click Consulting LLC
Lysa's Story
Lysa Click is a CPA and Owner of Click Consulting in Plymouth, Michigan. But don't think Lysa is only helping local Michigan businesses prosper - Lysa loves helping small to mid-sized businesses from all over the world get the most out of their financials. Lysa covers it all from bookkeeping services, to establishing internal controls and procedures to prevent fraud and theft, and even working as a CFO for businesses, establishing measurement metrics, managing cash flow, interpreting financial statements and more.
Why Lysa? Because she has a wealth of knowledge and experience stemming from her work as a controller, internal auditor and in public accounting - all prior to starting her own business ten years ago. She is a sage, literally... with Sage 50 (previously Peachtree) and Sage Contractor expertise, and her work as a Certified Sage Consultant.
But that's not all. Lysa is passionate about helping her clients get the most out of QuickBooks, winning an "Excellence in Customer Service" award from Intuit. Lysa is a Certified QuickBooks ProAdvisor and a Certified QuickBooks Enterprise Solutions ProAdvisor, and within a few minutes can help identify the telltale signs that your business could be saving time, money, and a few bookkeeping headaches.
Last but not least, Lysa is a PRO when it comes to helping contractors and construction companies keep a better eye on profit margins, job costs, cash flow and subcontractors. She can help your business more easily convert estimates into full-blown, active projects, and move past outdated and outgrown spreadsheets and bookkeeping software.
What are you waiting for? Call Lysa today, so you can spend your time running your business, and not managing your bookkeeping, QuickBooks, taxes, or other accounting functions. You're in capable hands with Lysa.
Back to ProAdvisors We Trust