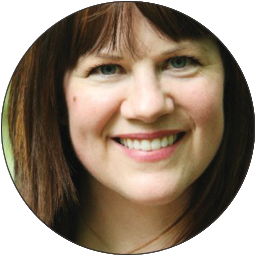 Location
Saint Albert, Alberta, CA
Marnie's Story
Right brain. Left brain. Marnie Stretch makes brilliance happen on both sides of the border, quite literally. Presently a Canadian resident, she holds a dual citizenship with the U.S., working onsite and remotely with clients in both countries. Awarded the title of Canada's Superstar Bookkeeper in 2013, she's highly skilled in QuickBooks as a Certified ProAdvisor, including the online version. With a background in media production, she's also intuitive to the needs of creative types and dynamic businesses.
Marnie sports accounting credentials like badges of honor. She's a Certified Professional Bookkeeper through the Institute of Professional Bookkeepers of Canada, a member of the Intuit Canada Accountant Council, and a trainer/consultant with Accounting Cycle. In the end though, she knows it's about more than titles for the wall. It's about real people and real cashflow plus workflow problems. She loves getting tough-to-crack QuickBooks questions thrown her way. Then she hits it out of the park with her trademark can-fix attitude.
A nonstop learner, Marnie enjoys sharing her wealth of knowledge with clients, and on a blog she updates with QuickBooks tips and news, plus accounting practices and trends.
Back to ProAdvisors We Trust