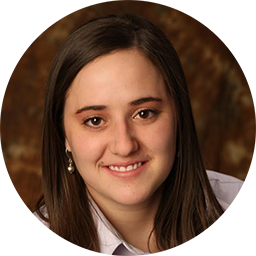 Company
Squire & Company, PC
Megan's Story
It's safe to say, Megan Bronson knows her stuff. As an Advanced QuickBooks Pro Advisor and Certified QB Point of Sale Advisor, her industry specialties include manufacturing, wholesale, retail, and working with contractors. That opens a big door.
As a member of the Technology Group with an emphasis in Quickbooks, her specialties include inventory, job costing, and multi-currency solutions. That opens another door.
Need help teaching in-house accountants how to use QuickBooks or bookkeeping consulting that helps in-house staff members? Megan can easily open those doors, too. In addition, with a Masters of Accountancy Tax emphasis from BYU, Megan specializes in tax preparation, consulting, and planning. Now that's a door we all need opened.
Back to ProAdvisors We Trust