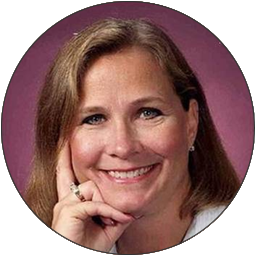 Location
Lee's Summit, MO
Michelle's Story
It's obvious, but no less impressive, that someone is knowledgeable enough to write the courses for Intuit Academy. That person is Michelle. She's a national trainer for Intuit and teaches CPAs and Accountants everywhere the many ins and outs of QuickBooks. She understands how crucial QuickBooks is for business success and, better yet, she recognizes that business owners have hectic schedules. Her series of QB 2012 Training Videos transform any computer into an instant face-to-face QuickBooks course that can help busy professionals get the up-to-date and valuable information on their own time and turf.
We aren't going to argue with the New York Times, Inc.com, or Buiness Week about Michelle's credentials. They recognize, and so do we, that with over 20 years of experience and a national reputation of having an encyclopedic knowledge of QuickBooks Michelle is qualified to help just about any client with any size of business. In addition to QB training and consulting, Michelle helps entrepreneurs and small businesses owners grow their businesses. She's a recognized speaker, hosts dozens of seminars, and has an impressive backlog of videos and podcasts available for QuickBooks users.
In 2010 Michelle earned the "Women Who Inspire a Profession" award and it's obvious as to why. If anyone can inspire others to get excited about bookkeeping and accounting, Michelle can. And all of us at TSheets appreciate her willingness to pass on her knowledge in a way that is actually fun.
Back to ProAdvisors We Trust