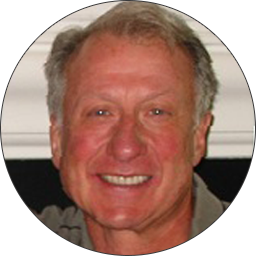 Company
BizPro Consulting Solutions, LLC
Pete's Story
Pete Bornstein is a business consultant that doesn't stop at less than a seamlessly integrated business solution that's specific for your business. With a background of superior technology skills from his work at IBM, EDS, and Chevron, Pete is a Certified QuickBooks ProAdvisor that has made his mark in the San Francisco Bay area and across the nation.
Although Pete's clients are nationwide, his niche is very specific. He concentrates on integrated business solutions for three vertical industries: (1) Wineries, (2) Complex inventory management solutions for manufacturers and distributors, and (3) Tourism.
Once Pete understands your business model, he can superhumanly conquer all your pain points derived from your accounting, bookkeeping and business operations, by working with you from installation to set-up, to customization, documentation, staff training and ongoing support.
Whether your business systems are based entirely on your desktop, or "in the cloud", Pete is the ProAdvisor expert you can rely on every step of the way. With his expertise and certifications in Quickbooks, Pete can help you select the QuickBooks version that is right for your business (Pro, Premier, Enterprise, Accountant, Online or Mac), as well as streamline your accounting software with your other business solutions.
He may even be able to turn back time by superhumanly flying in a counter-rotating manner around the earth. We may never know...
To add to his already obvious business and accounting superpowers, Pete specializes in Integrating business systems for Limo Companies and Tour Operators and businesses in the wine industry specifically with QuickBooks. He is also the NAN Advisor Chapter leader for the San Francisco area.
Whatever your dire accounting or operational business need, "BizPro" Pete is ready and willing to establish powerful business tools and integrated systems that are perfect for your business. Pete is definitely a PRO we trust, and you can to.
Back to ProAdvisors We Trust