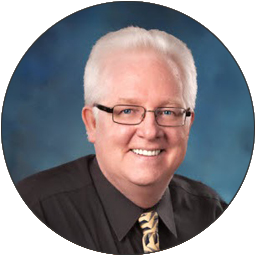 Company
Fast Easy Accounting
Randal's Story
For Randal DeHart, specializing in the area of construction accounting isn't just business...it's personal! Raised in a construction family, Randal worked multiple jobs in the industry during his youth and then went on to own and operate his own construction business for many years. This comprehensive experience has given Randal insight into the accounting needs of construction company owners that is hard to parallel. It's not everyday you find an accountant who can empathize with, strategize, AND anticipate the needs of his clients, but the 30+ years Randal DeHart has been involved in Construction, Project Management and Construction Accounting means an exemplary skill-set for his clients to tap into!
Wherever your projects are in the U.S.A., and whether your company is new or seasoned; contractors in residential, commercial, remodeling and home building all benefit from Randal's professional guidance in areas such as construction accounting and bookkeeping, invoicing (flat-rate, not to exceed, time and material, cost plus and more), sales tax reports, payroll processing, payroll reports, job deposits, work in progress, retention tracking, complex pay applications, construction liability insurance audits and construction business process development.
Randal is an advanced certified QuickBooks ProAdvisor and certified Construction Bookkeeping and Construction Accounting Specialist, Randal and his team also provide XERO software consulting services and a number of other third-party solutions to their clients.
Watch one or more videos (or visit to his extensive company website) and you'll sense the passion Randal has for his clients and the industry. Take advantage of his 1-hour free consultation to experience this professional construction trade wisdom for yourself! It all starts with just one conversation with his partner, Sharie.
Back to ProAdvisors We Trust