Ready to ditch the tired paper timesheets or cumbersome Excel spreadsheets and make the jump to online time tracking for your business, but aren't quite sure your employees will be on board? We know it can be difficult for employees to transition from a method they've used for years to something new. As a supervisor or payroll manager, what's the best way to help your team push past their comfort zone to make a switch for the better?
Keys to a smooth transition include making sure your employees are in the know by explaining the benefits of the change, putting yourself in your employees' shoes, and anticipating questions so you can put any fears to rest. Below are six great benefits you can share with your team to help make the transition easier. We know your employees will love tracking their time with TSheets!
1. There's magic in the mobility
Do you have employees who work in the field, at home part time or spend partial days in the office? With mobile time tracking, employees have their time covered no matter where their work takes them. With the TSheets app on iPhone and Android, and the ability to text, tweet or dial in a time sheet, tracking time has never been easier or more convenient. One tap, one text, or one tweet and you're clocked in and ready to work.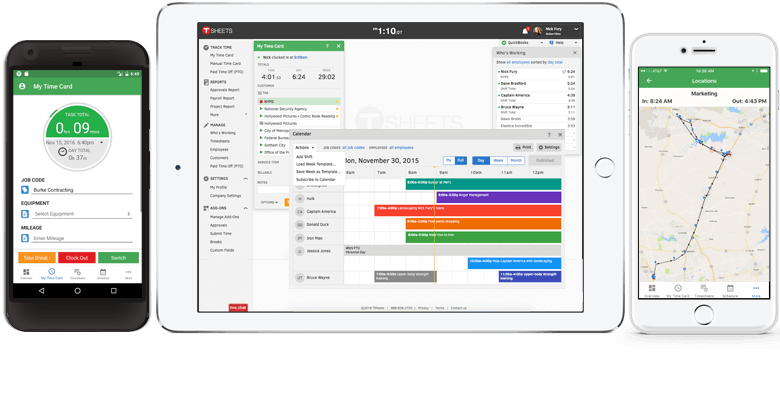 2. Accuracy everyone can appreciate
TSheets takes all the stress out of payroll processing. No more time spent fixing timesheets, making guesses, or questions of whether employees are being adequately compensated for their time. Time is tracked down to the minute. And thanks to overtime alerts, there are no more surprises as employees approach their allotted weekly hours. Not to mention, no mad rush at the end of the pay period to get timesheet information in before the payroll deadline—with online time tracking, everything is tracked in real time.
3. Convenience is key
We get it. People are busy. With mobile notifications and email, sometimes work begins right as employees walk in the front door. Occasionally they might even forget to clock in. Enter TSheets' clock in and out reminders feature: a customizable alert at the beginning and end of the work day that lets employees know it's time to clock in or out. This feature can be customized right down to the sounds that play when employees begin and end their work day. A little "hallelujah" at the end of the day when employees clock out makes for a great chuckle-worthy moment.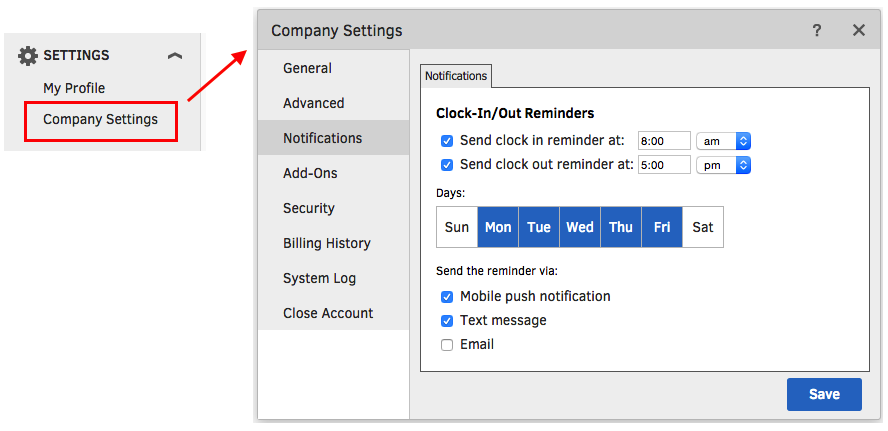 4. Say goodbye to excess paperwork
Remember the days of VHS tapes and video stores? It was thrilling to rent a movie you loved—and it only took 20 full minutes to rewind before rushing to return it so you wouldn't be hit with a $3 fine! VHS seemed great at the time. Then came DVDs. Then Netflix. More content in one place and easy navigation that turned all of us into a movie watching pros. Great things evolve into even better things. Like VHS. Like timesheets.
Time tracking has gone digital, become more streamlined, and places your time in your hands. Send your messy, inaccurate paper timesheets back to the past, where they belong. Pull out your iPhone (or Android— we don't discriminate!) and effortlessly clock in and out of work (even switch between customer projects or jobs!) with the tap of a screen.
5. It's your time: take charge of It!
We know that time tracking is about more than just time. TSheets time tracking gives you the chance to identify opportunities to improve and streamline your work process. Are some employees spending the bulk of their days in meetings or handling tasks that aren't necessarily moving the needle forward? Does a particular department need more help? Knowing how your time is spent is the easiest way to eliminate inefficient and unnecessary tasks. With job codes and notes, you instantly see where your employees' time goes and can course correct to give everyone a more successful work day.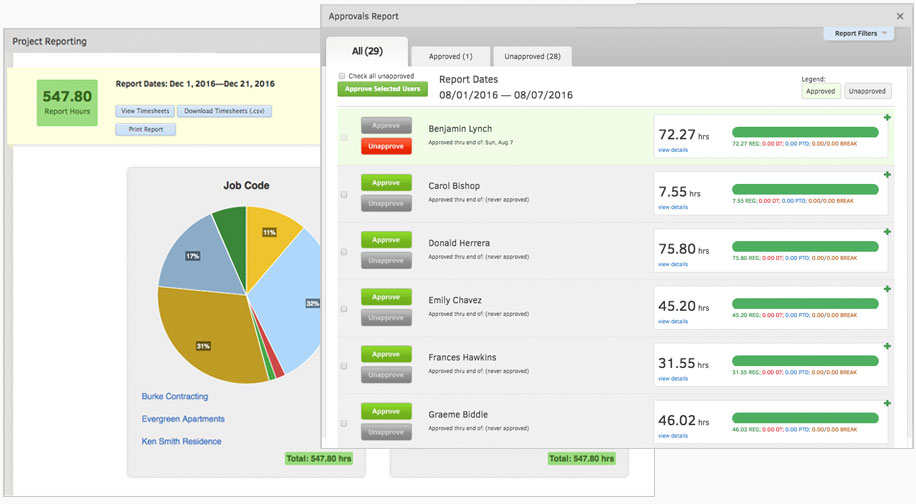 6. You're in good company.
With nearly 67 million timesheets processed in 63 countries, and more than 1,300 5-star reviews in the Intuit app center, it's pretty clear that TSheets is time tracking employees love!
And we're here to help!
TSheets' customer service pros are available to answer any questions you might have. We have handy online resources, webinars, and FAQs. Our motto isn't 'We (heart) Employees' because it's cute. Our mission is to help your employees have the best, most efficient days at work they've ever had—and to ensure they're compensated for every second of it.
TSheets takes the guesswork out of time tracking and allows employees and employers to be 100% in the know and in control of how time is spent. We're confident your employees will love the switch to automated time tracking.
Back to Resource Center