By some estimates, more than 50 million Americans are already making money in the gig economy.

If true, this means a third of the nation's workforce are now freelancing, contracting, or otherwise relying on 'gigs' they find online to pay their bills, at least in part. From Uber drivers to software developers it can be a great way to make a bit of extra spending money, or an attractive alternative to getting tied to the same desk for 20 years.

Not everyone agrees that the gig economy (or "on–demand economy" as it is also known) is this big yet. But what they do seem to agree on is its potential. It's huge.

Last month the U.S Government announced it will be looking into the gig economy to work out how many people are making a living from it and what could be done to harness its power, as well as minimize the risks, in an ever–changing jobs market.

It's another indication that, for a growing number of us, the gig economy is a hot ticket—whether you're casually selling stuff on eBay at weekends or living the dream of life without a boss. Attractive as that sounds, leaping into the gig economy with both feet is no easy street. Leaving the security of a full–time job behind is a huge step to take, and while some grasp this idea with everything they've got and never look back, others find themselves suddenly, unexpectedly, out on their own, with no benefits, wondering how they are going to make it work.

Either way, it's life changing. So to help you decide if on-demand work is for you, or whether you'd just like to make some extra cash, we've consulted some gig economy experts—including a few former freelancers right here at TSheets—to put together our definitive guide to good gigging.

Whether you've ever wondered: How do I go freelance? Could I work for myself? Or you're already out there looking for your first gigs, here are ten awesome tips to make a bold new career choice a total success.

Ask yourself, am I ready?
The idea of showing up to work in your slippers may sound like a dream come true, but believe us when we say it's not for everyone.
Making a full–time commitment to the gig economy takes a lot of hard work and can involve endless uncertainty. Your income can fluctuate a lot from one month to the next. You won't get the benefits that come with many full–time jobs. You'll have to look after your own taxes (more on this below), and these can be a lot higher than you might expect. If you have dependents, there is more at stake for all of you.
To find out if you're right for the gig economy, head over to the TSheets blog to take our fun (and very unscientific!) personality test.
Don't quit your day job (yet)
Before you make any rash decisions, ask yourself another question. Do I have skills that people will actually pay me for?
This could be in the form of educational background, something you make, or just some extra time on your hands. Whatever it is, the simple truth that applies just as much in the gig economy as anywhere else is that nothing sells without buyers.
The more you know about your customers, the more you sell.
Back in the old days, when the gig economy was the preserve of freelance writers and photographers, its market was pretty well defined. But now, with the rise of apps like TaskRabbit and FancyHands, and online marketplaces like eBay and Etsy, almost anything you have to offer could be placed on the table, if you can find someone to pay for it. So keep in mind that the gig economy doesn't necessarily have to be a full time thing.
Do lazy dinner party lovers in your neighborhood need your culinary delights? Are hoarders searching for your world-class talent for cleanliness? Or perhaps, as a million Uber employees have found the world over, people just need your superior sense of direction to get where they're going.
Whatever your calling, it pays to know your market. Many apps, like Uber, come with readymade markets that you can tap straight into, but it still pays to find out what their customers need most. To set yourself apart you need good reviews (more on this later), and that means being available when your customers need you and always giving them a great service. (Apparently free bottles of water go down well.)
Get some big, hairy goals
You're going to knock it out of the park, we know. In a year's time you will be turning work away. Probably even upping your rates. But to get there, you need some plans. Big ones. And that means three things:
Build up your network while you try things out.
Set some big goals
Figure out how you're going to get there.
First, the network. If you're experimenting with popular gigs like driving for Uber or making deliveries, do the 'lean test' before you get too invested into your new venture. Try out a few things first to find out what you're good at, what you like, what pays the best, and what gives you the best reviews, and then go for it!
If you're a freelancer, it'll be a different approach. You'll already have a stunning resume and your LinkedIn profile is at 99 percent. So what next? Before things get busy, take the time to create an online portfolio (or shop if you're selling products) using a simple template builder like Squarespace, Wix, PageCloud, or IM Creator. (You don't have to be a web designer or coding expert to build a website these days.) Now make sure everyone you know knows about these great resources. Put yourself out there. One of the secrets of successful gigging is to spend as much time networking in the real world as you do online. Call in as many favors as you can. Spread the word. Remember people's names, and make sure they don't forget yours.
Onto goals. Where do you want to be in a year's time? In three years? Ten years? Do you just want to boost your income by working in the gig economy or make it your full–time job one day? Either way, be ambitious. The gig economy can open you up to a huge, global market, so think big.
Lastly, your plan. It's up to you to make this new venture work, so start by asking yourself: Where will I find my clients? Who are my competitors? What can I offer that other people can't? How will I promote myself? Whose advice do I need? How am I going to get there? Failing to plan, as they say, is planning to fail.

Do the math
Remember those math classes you loved so much at school? Well this is their day in the sun because it's time to get some numbers in your head:
Your fees (and costs).
What you need to get by.
How long you could survive without steady income.
Knowing how long you can last before you get your first paying client is not about planning for failure. Things can take a while to get going, and while you're out there networking and doing what it takes to bring your new business plan to life, you're going to want to eat! The safety net lets you put all of your energy into getting your gig off the ground. It gives you headspace.
If you're constantly worrying about whether you're going to be able to pay the bills, you're not going to be doing your best work.
Depending on your comfort zone, you may want to have three, six or even 12 months of living expenses set aside. But people often—not always out of choice—start with a lot less than that. The ideal scenario is to start gigging while you still have another source of income. The security of working part time for another employer in the early days can be a great way to launch a new career in the gig economy.
To find out what you can expect to earn from your gigs, look at the competition. What are other people charging? Ask people (not your mom) what they would be willing to pay you. What will your costs be? Some gigs that seem low cost up front, such as becoming a cab driver, can actually be quite expensive once you factor in the price of gas, car maintenance, and cleaning bills. What will your real take–home pay be?
Practice your negotiating skills. And don't forget to factor in how much you will need to set aside for taxes (these can be steep, almost 30 percent of your income), health care costs, and a pension (more on this below).
Never undersell yourself
It's a great feeling when you win your first contract. But be careful about using really low prices to get a foot in the door because you could be limiting your income for a long time to come—especially if you get referrals.
If your work is worth paying for, it's worth charging the right price for it, too.
Just picture the conversation when, a few months down the road, you have to explain to your best client that your real price is actually a lot higher than you've been charging them. It could totally change they way they value you. And your work.
So take pride in what you do and don't be afraid to charge a fair fee. As Katy Cowan notes in the Guardian, "If you're good, you'll always be busy."
You may also find that some gigs just don't pay that well, which is another reason to set some money aside to avoid having to take really low paying work out of desperation.
Build your brand
Unless you're a graphic designer, you don't need a stunning logo to create a great brand. In fact, the "brands" of most freelancers and contractors have nothing to do with logos at all. They are all about reputation, and reputation matters, especially in the gig economy—where so few transactions are done face to face. People need to know that you are good to do business with and easy to find.
Let's say you've sold some beautiful handmade furniture on Etsy. You've got some great reviews. But now you want to sell a new line of furniture on eBay. You've got to build up that reputation all over again. It's an issue that comes up a lot in the gig economy (and we deal with it in more detail here on our blog). Currently the best solution, at least in the short term, is to have your own website where people can see all your best work and reviews in one place.
Are people endorsing you on LinkedIn? Do you have a good social media profile? Are you always asking for reviews from happy clients? What comes up on Google when people search for you? Make sure your reputation speaks for itself.
Pick an app
The number of ways to find work online is mindboggling. And it's what the gig economy is built on.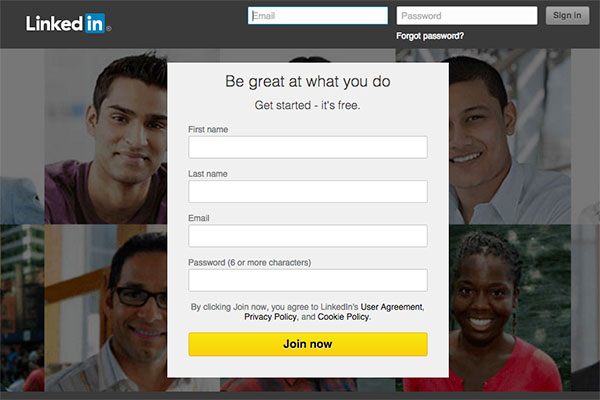 For professionals, LinkedIn has been the go-to network for some time, but there are many more that have been built especially with gig workers in mind. Upwork, Guru, Flexjobs, PeoplePerHour, and elance are some of the better known sites, and, like LinkedIn, some have mobile apps you can download.
Depending on what you're selling in the gig economy, you'll either want to focus on the website or app that gives you the most work (and therefore the most reviews), or spread yourself across several of them to get as wide a reach as possible. With this in mind, don't forget that you can post your resume on job sites like SimplyHired, CareerCast, Monster, Indeed, CareerBuilder and Gig for free advertising.
Pick another app
The big success story of the gig economy is that it doesn't limit you to a single source of income.
No matter what you do from nine to five, you can now make your freetime pay too.
Millions of us sell stuff on eBay that ten years ago we probably would have just thrown out. But there's more. Have you ever considered selling a spare seat in your car when you go on a road trip, or the empty space in your home when you go on vacation? This is how Time Magazine recently came up with the stat that says 44 percent of all Americans have now taken part in the gig economy.
Love walking dogs? Get yourself on Rover.
Crazy about craftwork? Sell it on Etsy.
Fanatical about fitness? Start training your neighbors on Trainer Space.
Don't forget about your taxes
There's a reason that people take degrees in accounting. Taxes are not easy. Especially now you have no finance team to back you up!
When you work for yourself, you need to deduct taxes four times a year—setting enough aside to cover self–employment tax (for Social Security and Medicare) as well as income tax. Unless you earn less than $400 a year, you'll also need to file an annual tax return. Find out more about this on the IRS website.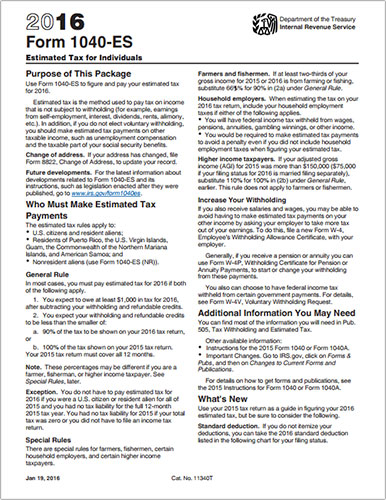 If you do want to go it alone, accounting software like QuickBooks has special self–employed versions you can use, while Turbo Tax—another Intuit product—even promises to pay any IRS penalties you get if your taxes aren't correct. But a trusted advisor (in the form of an accountant) can be an invaluable business partner of sorts, and it's definitely worth looking into hiring one.
For instance, an accountant can help you navigate the potentially money-saving alternatives to being a sole proprietor. This might include setting up a small company to operate under, such as an S Corporation, which typically suits those earning higher incomes. For more information, check out the U.S. Small Business Administration website or get in touch with an accountant.
One of the biggest complaints about the gig economy is the lack of security it provides to its workers. It's not easy, but you should always try to factor the cost of your benefits into the fees you charge and if you find you can afford to buy yourself a benefits package, check out what the Freelancers Union is now offering because it is designed especially for independent workers.
Track your time
You'll never be more aware of the fact that time is money than when you work for yourself.
It pays to track every hour on a project because otherwise, at the end of it, it's impossible to know if you've stuck to the estimate in your job costing. You will know exactly how much you should be charging, where you're most lucrative work is, and can even keep track of how much time you spend on other jobs like marketing and finance.