RCF is a commercial cleaning and janitorial company in Star, Idaho. Christina Freer, the owner of RCF, implemented TSheets in mid 2012, and to this day LOVES the real-time who's working feature, the notes, and the fast and easy payroll with TSheets.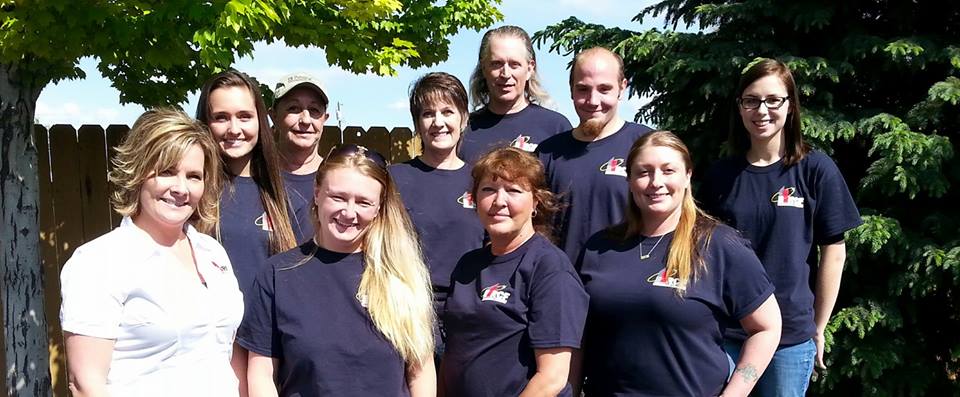 RCF started using TSheets when they reached four employees and realized that paper time cards were no longer manageable. Keeping accurate times for their employees at multiple locations, was nearly impossible, and the time required to manually calculate and enter employee hours into QuickBooks spanned close to three hours per week.
Christina found herself searching for an online time clock solution for her crew, and found TSheets. TSheets had everything she wanted at an affordable price, and she hasn't looked back since.
While most of RCF's employees use TSheets smartphone apps for their mobile time tracking, some also choose to use the dial-in feature; yet every employee uses the "notes" feature to leave job-specific notes on their time card (noting if a client left a door unlocked, a stain was unable to be removed, a client ran out of kitchen and bathroom supplies, etc.). Christina reviews the notes on her employee time cards daily, and is able to immediately send a note to her client.
Christina initially didn't realize TSheets worked with QuickBooks, however once she discovered she could in fact import all her employee times directly into QuickBooks, she started saving even more time by eliminating manual entry entirely from her payroll process. Christina's payroll for her (now) twelve employees using TSheets, takes less than 30 minutes a week.
While the accurate mobile time cards and the time savings on payroll are great, Christina's absolutely FAVORITE thing about TSheets is her ability to see who's working at any time. Being able to log on to her laptop at home and see who is working, know if an employee is running late, and even stay on top of the quality of their cleaning services (if an employee finishes a facility in 45 minutes, that would typically take an hour and a half); Christina is able to stay actively aware and involved (if needed) - by using the real time Who's Working window.
I've saved a lot of time and stress since using TSheets. While I used to lose sleep over whether or not my employees were actually at work, I can now log in and see who's working and where my employees are in real time. I love that!
Back to Resource Center