October 5, 2015
Eagle, Idaho
We wanted to share the exciting news with you first: As of today, TSheets has accepted $15 million in growth equity funding from Summit Partners, an investment partner that specializes in helping established, profitable SaaS companies grow faster, smarter and stronger.
What does this mean for you, our amazing customers? We hoped you'd ask! We couldn't be more adrenalized about the opportunities for product development this funding provides: In a nutshell, we're going to make the product you already know and love better (we'll be able to incorporate even more of your Vote in a Feature suggestions) and share TSheets with the world more quickly (first stop Australia, next stop – wait and see!).
Why is TSheets taking funding now?
Most startups take Series A funding right away as an initial boost for growth. We approached it in a completely different way, strategically waiting to take funding until we'd honed our product and demonstrated consistent (100 percent year over year) growth and scalability.

Does this mean TSheets is struggling financially?
This is a common misperception surrounding funding but the short answer is a resounding "No!". TSheets is profitable, growing quickly and poised to become the true global leader in employee time tracking. With over 10,000 customers in more than 100 countries: We want to expand our reach, meet our customers' needs with boots on the ground, explore new markets and develop new features that will benefit our customers. We've begun doing that in Australia, and partnering with Summit allows us to do that in other countries in significantly less time.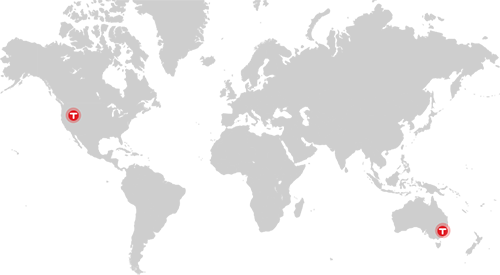 What changes can I expect?
Expect to see us hiring more of the best and brightest staff, developing the features you've requested at an accelerated rate, and growing like crazy. Our core values aren't changing. We're 100 percent committed to our customers, employees and our product. Expect more features and functionality, more customization tailored to specific industries and more big news coming up as we expand to new places.

Who is Summit Partners?
Founded in 1984, Summit Partners is a growth equity firm that is currently investing more than $6.5 billion into equity and fixed income opportunities. Summit has invested in more than 400 companies in technology, healthcare and other growth sectors. These companies have completed more than 135 public offerings, and more than 150 have been acquired through strategic mergers and sales. Notable technology companies financed by Summit Partners include Avast, Belkin, Flow Traders, Hyperion Solutions, Infor, McAfee, NetWitness, Postini, RiskIQ, SafeBoot, Sybari Software, Uber and WebEx. Summit maintains offices in North America and Europe and invests in companies around the world.
Why Summit?
My conditions to accepting Series A funding were as follows: That we be a proven success and profitable as a company and that we find the right partner with aligned values. With the first conditions met, we did our research when Summit approached us with a proposal to invest in TSheets. Summit specializes in helping SaaS companies grow faster and they were familiar with the Boise market, having invested in other Boise-based companies including Clearwater Analytics and ProClarity (which later sold to Microsoft). With a solid reputation and expertise, as well as the right portfolio of tools and resources we could leverage, we determined that Summit was a great fit for us.
We hope you're as excited as we are about the incredible opportunity we have to grow and expand. We couldn't have come this far without you, our valued customers, and you'll continue to be the focus of everything we do as we move forward.
Back to Resource Center