TSheets Named Customer Service Department of the Year in 2017 Stevie Awards
Boise, ID — TSheets' five-star Customer Experience team was named the 2017 Customer Service Department of the Year in computer software by the Stevie Awards. The No. 1 rated and requested time tracking app is now a recipient of an International Business Award (IBA).
TSheets employs some 60 Customer Experience representatives and counting. And it's a team that's available to TSheets' customers free of charge, over the phone and via email, text message, and live chat on the TSheets website.
"My motto is 'you can change someone's day with one interaction,' so with each interaction we have with customers, we take the opportunity to make a difference and a positive impact," said Greta Jensen, TSheets' Director of Customer Experience. "In our staff meetings, we play recordings of our Customer Experience reps having genuine interactions with our customers, and you can tell our customer relationships are something special. It's an honor to be counted among other amazing customer service departments that celebrate customers and put the customer experience first."
The Stevie Awards are among the most prestigious business awards and include winners in categories like HR, IT, marketing, and more. Winners are scored and judged over a period of two months. This year marks the 14th Stevie Awards, hosted by the International Business Awards.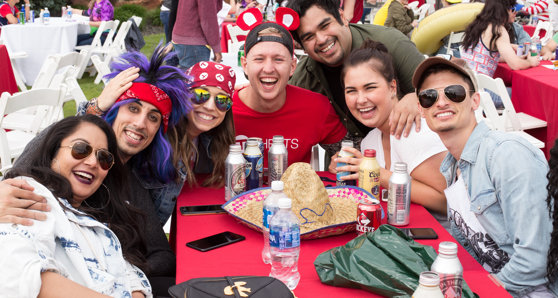 About TSheets
TSheets is the leading time tracking and scheduling software for small business owners who need to track employee time for payroll and invoicing. With go-anywhere mobile functionality, employee scheduling, and GPS location tracking, TSheets is the No. 1 rated and requested mobile time tracking app on apps.com.
TSheets was built for employees, but its seamless integrations with QuickBooks Desktop, QuickBooks Online, and more can save business owners up to 8 percent on gross payroll costs each year, just by eliminating manual and cumbersome payroll processes. TSheets' five-star customer experience team is always available for free technical support.