A mobile workforce is just that, mobile. Meaning, it can be difficult to find accurate (and easy) time tracking solutions. At least, that's the problem Richard Long of Southwest Mechanical was running into.
With most of his employees out in the field, it fell to the shoulders of his bookkeeper and business partner to keep track of everyone's time–taking precious time away from her other responsibilities. And without accurate time tracking or GPS, Richard was having a hard time holding his employees accountable.
Fortunately, Richard found the solution–and it came from the last place he expected: His Facebook news feed. But first, let's rewind just a bit…
Finding the Right Solution
Without a mobile time tracking system, Southwest Mechanical field workers simply called into the office to record their time with the bookkeeper. They called multiple times per day: Once when they left home, once when they arrived to the job site, and once when they finished. As you can imagine, that's A LOT of calls. Richard's bookkeeper and business partner was taking calls left and right, and those calls were interfering with her productivity.
On top of that, the "call in and call out" system wasn't exactly accurate–it relied mutually on the honor system and the bookkeepers ability to keep everything straight. Jobs that should have taken only two or three hours were taking closer to five or six, but without a mobile time tracking system, Richard had no other choice but to take an employee's word for it.
But no one can say he didn't try. "GPS is huge for us," Richard said. So he spent thousands of dollars in time and money outfitting his employees' work trucks with GPS systems. However, the GPS was buggy; half the time it didn't even work, and when it did, it would place the employees in the wrong location. It wasn't long before GPS got scrapped.
And, of course, "we tried lots of other programs before TSheets," Richard said. "They could each do one thing really well, but none of them could do everything we needed them to."
I don't even know how many time tracking options we were looking at before TSheets! All of them did one thing we wanted them to do, but none of them did ALL the things we wanted them to do. TSheets is convenient and very, very affordable. And it does everything we want and more! Richard Long, Southwest Mechanical
Enter TSheets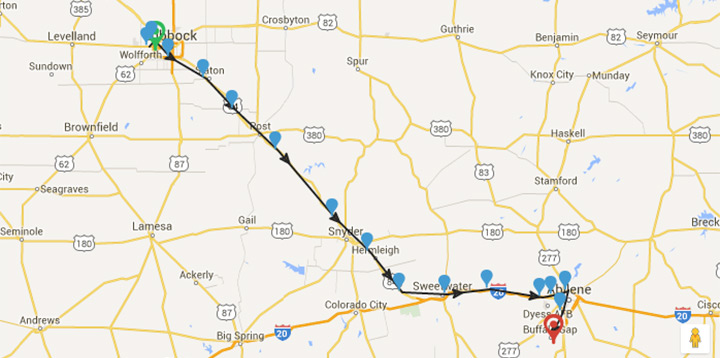 Richard never expected to find the solution on his Facebook feed, but like a beacon of light, TSheets appeared one day. When he saw the words "free trial" he thought, "why not?" and within 30 minutes, he was set up and ready to give mobile time tracking a go.
It took all of three days for Richard and his business partner to decide TSheets was the right time tracking system for them. Why? "It's convenient and it's affordable," said Richard. As a manager on the go, it's easy for him to pull up TSheets on his mobile device to see who's working, where they're at, and what exactly is being accomplished.
Custom job codes allows his field workers to track drive time accurately and efficiently–which means no more ambiguous hours on the clock. And mobile GPS tracking (that actually works–both in and out of cell reception or wifi range) has been nothing short of a dream.
On top of all that, Richard's business partner is now free to do her job far more effectively–key tasks like payroll and bookkeeping. TSheets not only cut out the middleman by stopping the calls (the Southwest Mechanical mobile workforce simply clocks in and out from their mobile device, either using the mobile app or the call/text in feature) but because TSheets integrates with accounting software like QuickBooks, her job just got a whole lot easier.
As a result, Southwest Mechanical is saving thousands of dollars in time and money, their mobile workforce is developing a culture of accountability through accurate time and GPS tracking, and Richard can rest easy knowing TSheets is only going to get better.
Back to Resource Center