#1 Employee Time Clock App
Because time clocks should be as mobile as your employees.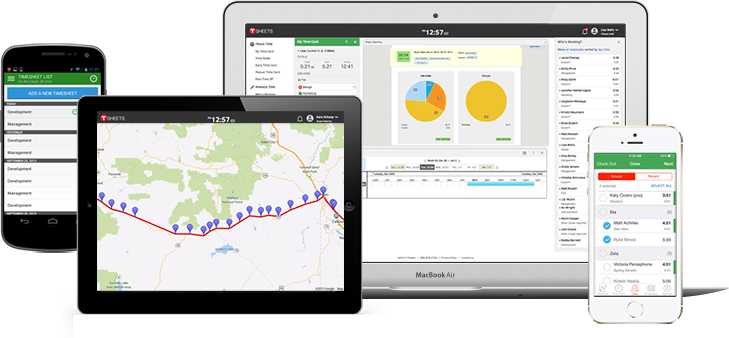 "

[TSheets] is a baseline replacement for ANY time clock system a company may want.

"

JDS, via intuit app center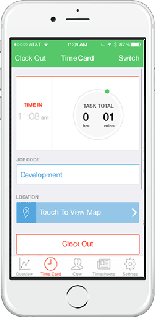 On-the-Go Time Clocks
An online time clock app makes for easy and accurate bookkeeping
Gone are the days of a physical time clock (those are so last century). Today, "punching in" is as easy as pulling up the TSheets time clock app on your iOS or Android device and hitting the big green button that says "clock in." Employees can clock in anytime, anywhere, and from the devices they already carry. Those numbers are uploaded directly into your accounting software--saving you time and a whole lot of money. Accurate time tracking has never been so easy.
Take Time With You
A safe and secure time clock app for your mobile workforce
No matter where you go, the TSheets time clock goes with you. Using the power of the cloud, view and approve employee time cards at any time, from anywhere in the world. Don't worry, even if your computer crashes, your time clock won't. TSheets keeps your data safe, secure and available in real time with a 99.95% server uptime. And, if you hit a snag, our five-star customer support team is here to help.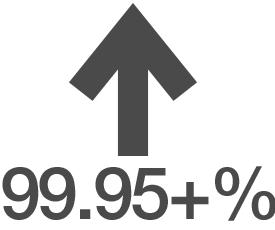 No Connection, No Problem
The TSheets time clock app works wherever you do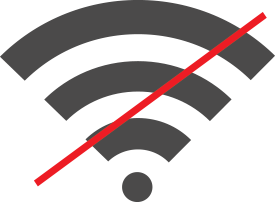 A mobile workforce is just that, mobile. And you might not always find yourself within cell reception or wifi range. Don't worry, the TSheets time clock app never stops tracking time. It simply syncs up with your account the second it can find a signal. Wherever you end up, TSheets is there to provide incessantly accurate time tracking.
Where in the World?
With a mobile time clock app, you've got the world in your pocket
The TSheets time clock app doesn't just track time, it tracks location. Built-in GPS tracking enables you to locate your employees with just one click. See where they've clocked in, clocked out, or changed job codes. With TSheets, it IS possible to be in two places at once.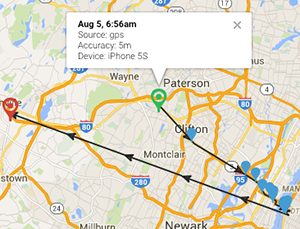 Put Time to Work for You
Save time and money with an automated time clock app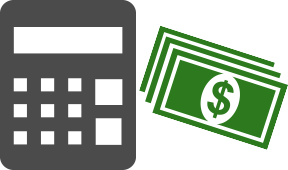 Say sayonara to costly repairs, upgrades and maintenance agreements. According to the American Payroll Association, online time tracking apps like TSheets can save you more than 2% on gross payroll costs each year. That's thousands of dollars per year for a small business with just a few employees--imagine what online, automated time tracking could do for you! On top of that, TSheets' customers commonly see a return on investment (ROI) of 6-10% (all thanks to accurate-to-the-second timesheets, improved resource allocation, and easily managed overtime). Now that's making the most of your minutes.
Case Study: Construction company experiences 6X ROI with TSheets
Don't Take Our Word for It
"

Our time clock broke and we needed to replace it...The reports are easy. The integration with QuickBooks is great. My payroll processing time has been cut in half. Very simple and

everyone likes using

it.

"

- Dnolan313 from Vancouver, WA Intuit App Center
"

Our employees were reluctant when I told them we would be using a new time clock. We were all pleasantly surprised at

how easy

it is for them to clock in and out, and to switch between activities and customers.

"

- Jen, via intuit app center
"

[TSheets] allows my employees to clock in using existing company owned smart phones and mobile computers in the field. I am

saving money

and time by using TSheets as my time keeping application.

"

- work2hard, via intuit app center
Stop!
Before you go anywhere...
See How Much You'll Save Each Year:
(based on your number of employees)
Annual Savings from Time Tracking
Based on APA, savings is about 2%
We've even deducted the approximate cost of TSheets
We Save Approximately $2000 per month! - Todd Dawalt, Leak Eliminators