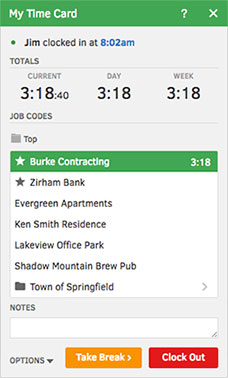 Put time on your side by accurately tracking projects
Get a personalized at the insights that matter
One of the biggest ways independent consultants and freelancers lose money is billing with estimates instead of actual hours. With TSheets, switch between projects, start and stop tracking as interruptions arise, and use the data for future bids, project management decisions, and expense forecasting.
Easy Invoicing by Project or Client
Invoicing accurately and getting paid quickly is one of the biggest hurdles freelancers face. Get paid on time, every time with accurate-to-the-second invoicing that's faster and easier than ever with TSheets' seamless QuickBooks integration. Track both billable and non-billable time against job codes in TSheets, customized to a particular client and available at a moment's notice.
Read more about how TSheets made a difference in Stacy's freelance writing business
Not a QuickBooks user? TSheets still has you covered. Simply install the free Invoicing Add-on with the click of a button
Mobile Accountability
Freedom, flexibility and accountability, hand in hand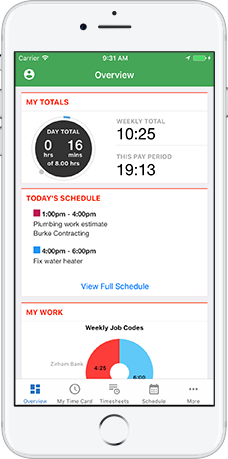 As a freelancer on the go, we go with you. TSheets' Cloud-based time tracking technology is available through apps, mobile sites, desktop widgets, and other formats, so you can clock in and out wherever work takes you, on the devices you already use every day. Working on multiple jobs at once? Switch projects with just a touch. Build your reputation, organize your day, and deliver tangible evidence of your hard work as needed.
TSheets for iPhone | TSheets for Android
Tracking with Options
Seamless Integration with Top Apps for Freelancers
Integrate with these top freelance apps for business-building success

Gain the power to take payments anywhere with mobile payment processing. Get paid quickly and easy over the phone, by email, or in person

If you do freelance work on the go, Flint is a must. No swiper required, all you need is a smartphone to take payments from clients.

The most trusted name in accounting. Going digital with your invoices is a must to getting paid on time and staying organized.
Work Life Balance
As an independent consultant or freelancer, it can be easy to feel like you're always on call or on the clock. Clocking in and clocking out not only gives you a more accurate picture of how much time you're spending on a given project or client, but it keeps small, untracked tasks from adding up.
A Paperless Paper Trail to Protect Your Hard Work
Get peace of mind with audit protection and time stamping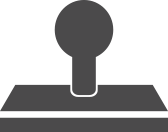 TSheets tracks and logs key information related to invoices and work activity. Meaning, you're covered in the event of an audit. Why? TSheets is more than just a timer. As a fully-functioning, online time tracker, TSheets takes a timestamp of every action within the account. This creates a breadcrumb trail, showing exactly when you clocked in, clocked out, and if you made any edits to your timesheets.