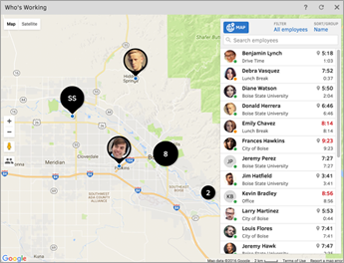 Improved Accountability
Where is your staff? Now you know.
In the healthcare industry, the ability to see all hands on deck is critical. TSheets time tracking builds implicit accountability into the system with GPS location tracking and the handy Who's Working window, so you can see your workforce in real time, at a glance.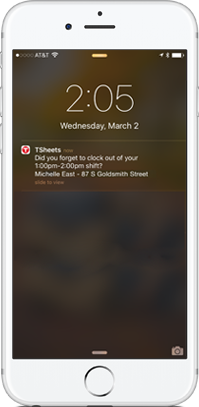 Alerts & Notifications
TSheets remembers for you
After a 12-hour shift, remembering to clock out or take a break isn't the first thing on your mind. Don't worry, TSheets has your back. Customizable notifications can be set to alert employees by text or push notification to clock in, clock out, or take a break.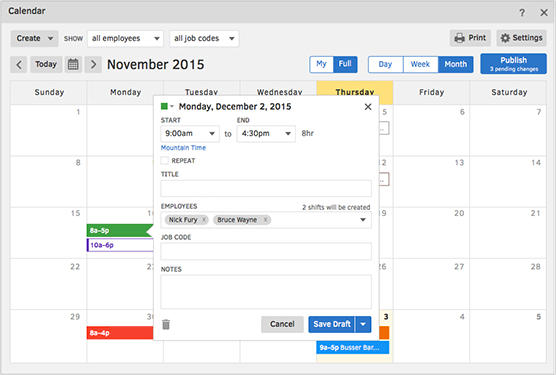 Employee Shift Scheduling
No more crossed wires, no more missed shifts
Say goodbye to the shift-change shuffle. With TSheets shift scheduling, not only will you have a the tools to create and assign a new schedule in mere minutes, but employees are alerted by email or mobile device the moment it's published, updated, or changed.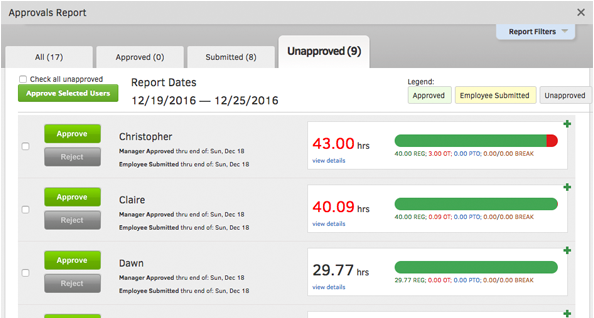 Easy Approvals
One-click timecard submission and approvals
The last thing anyone has time for is tedious manual entry or squinting through a stack of paper time cards at the end of the day. With TSheets, see employee time in one simple dashboard, then simply hit "approve" if you're satisfied to send to the back office.
Mobile Time Tracking
TSheets tracks time for staff on the move
In an ever-changing workplace like a hospital, TSheets allows your employees to track time however, whenever, and wherever makes sense with mobile apps, TSheets Chrome App for desktop, and even Twitter.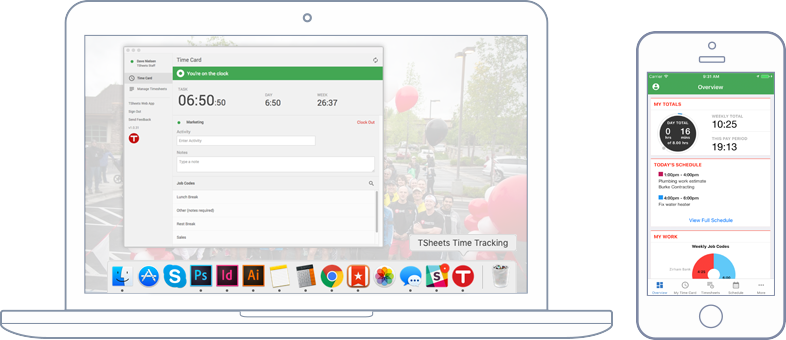 Overtime Under Control
No more expensive surprises
With TSheets, it's easy to know how much overtime your employees are accruing, in real time. Overtime alerts can be sent via email, text, or Twitter to individual employees, groups, or everyone when approaching daily or weekly limits.
Seamless Accounting Integrations
One-click syncing to your favorite payroll & accounting software
TSheets time tracking integrates with the payroll & accounting software you already use. It's as easy as just one click. Billing, invoicing, and running payroll has never been easier. Check out our integrations page for more information.


"Just what the doctored ordered! I own a small, private optometry office with four employees. I needed something that would integrate with QuickBooks online payroll and this has fit the bill perfectly. My staff love being able to clock in and out using text messaging, and the integration with QuickBooks allows my payroll to take less than two minutes. More than cured any of my payroll woes. High recommendations from me."
- Dadieo5, Kingwood, TX