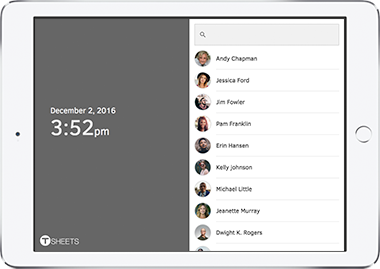 An Employee Punch Clock Solution
TSheets Time Clock Kiosk is a cost-effective, biometric employee punch clock
Say goodbye to expensive hardware and bulky, wall-mounted punch clocks. TSheets TSheets Kiosk works on any computer or tablet with an internet connection — and there's no limit to the number of time clock kiosks you can have. Best of all, the Time Clock Kiosk app, which comes equipped with facial recognition and photo capture functionality, is included in your TSheets account at no additional charge.
---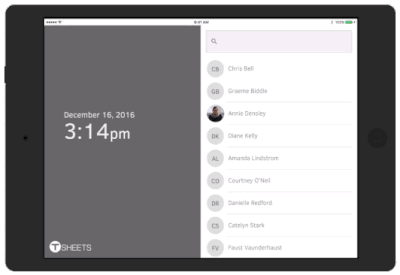 Ready To Work In 12 Seconds Or Less
A fast and easy way for employees to clock in, on site
With TSheets Time Clock Kiosk, employees simply clock in from wherever they're working on site, using an easy-to-remember four-digit PIN. Within 12 seconds, they're on the clock and ready to work! No PIN? No problem! Employees can easily reset their personal PIN without admin help.
---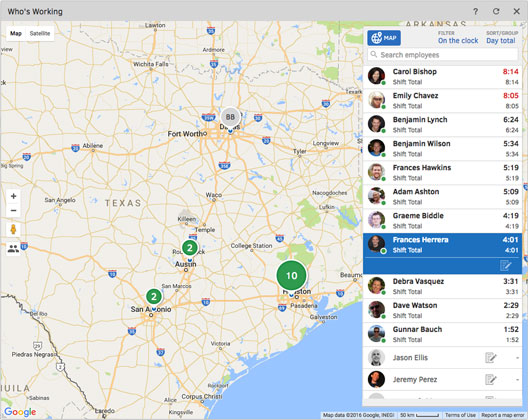 On The Clock And In The Know
See who's working at a glance
Need to know who's on the job? With TSheets, you can see, at a glance, who's on the clock, on a break, at lunch, or clocked out. Need more details? Use your desktop or mobile app and log in to your TSheets dashboard to view the Who's Working window for more info.
---