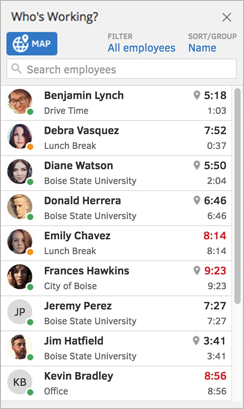 Track Employee Time and Attendance Anywhere
Easy online time tracking and supervisor access on the go.
Tracking time and attendance across multiple locations has never been easier. Did everyone make it to work today? Who's working at each location? Who's on break and who's available to help a customer? Those are all questions you may have as a retail manager, and you can answer them all with TSheets. Regardless of where you are or what time of day it is, you can login online or on a smartphone/tablet and more efficiently stay in the loop with your staff.

See How TSheets and Square Work Together for Coffee Roasting Success
Run Payroll in Minutes
Save your precious time and sanity with seamless payroll integrations.
Gone are the days of spreadsheets and punch cards being hand entered into your accounting software. Using TSheets means you can sync employee time directly into your accounting or payroll software with the click of a button. What once took hours can be reduced to minutes, and is as accurate as it is easy. Not sure how to integrate TSheets with your accounting software? We are happy to help with free, unlimited customer support. Never have time tracking, accounting and payroll been so zen.
"My payroll for 45 people has shrunk from a 6-hour drudgery to a 45-minute necessity thanks to TSheets." — North Idaho Dermatology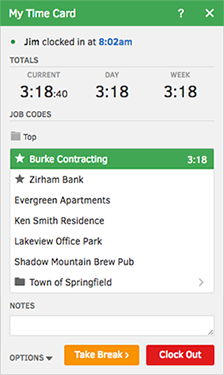 Time Cards Your Employees Will Actually Use
Time tracking for accurate hours and paychecks.
TSheets makes time tracking for employees simple. Clock in and out, change job codes (or locations) with a simple click of a mouse or a tap on their favorite touchscreen device. With the new TSheets + Square integration, your employees can even clock in and out from your Register. At the end of their work week they simply select "submit" and their time is ready for manager approval and payroll processing. No more time entry errors, disputes over time worked, or panicking over lost time cards. Using TSheets, employees know they'll get paid accurately for their time on the clock.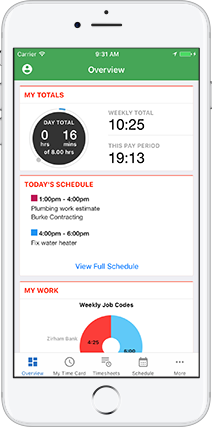 Simple, Mobile Time Tracking
Your employees can clock in anytime, anywhere.
Are your employees always on the go? The TSheets time tracking app for iPhone and Android are the crown jewel for smartphone users. Now, with the ability to track, then submit time for approval (at the end of the workweek), the entire time tracking process can be done from the palm of their hand. If given mobile permissions (by you or your administrator), your employees can clock in, clock out, change job codes and submit their time on the go. In cell service or out of cell service, accurate time tracking has never been easier.
Will Automating Your Time Tracking Actually Save You Money?
Calculate your estimated savings down to the cent.
The devil is in the details, and luckily TSheets has those covered too! Automating your payroll process can save you 2% (or more!) a year in gross payroll costs. Based on the number of employees and their hourly wage, you could be saving on one of your largest expenses – human resource allocation – in both bottom line dollars and administrative time spent running payroll.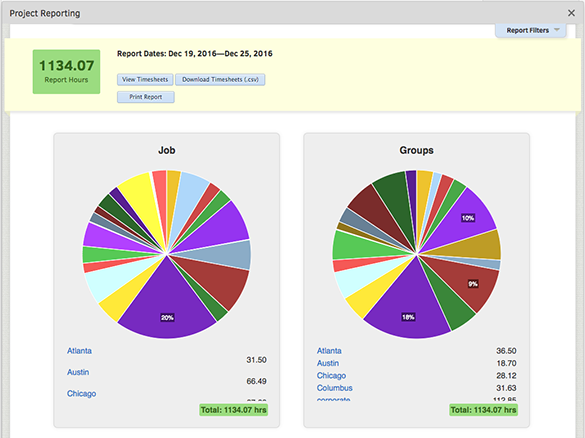 Real-time Data for Business Decisions
Know your actual labor numbers in real time.
Keeping an eye on actual numbers is just part of what makes your business successful. TSheets knows it's a big part, which is why you can use the Report Feature from your web dashboard to access timesheet data in real time. Run payroll, check time allocation to projects, and even manage employee overtime. TSheets gives you the insight you need to successfully manage your team and their time.