TSheets Makes it Possible To Track Time Your Way
Explore 7 easy options to track accurate time with TSheets -- just one more reason why TSheets is the top rated time tracking solution.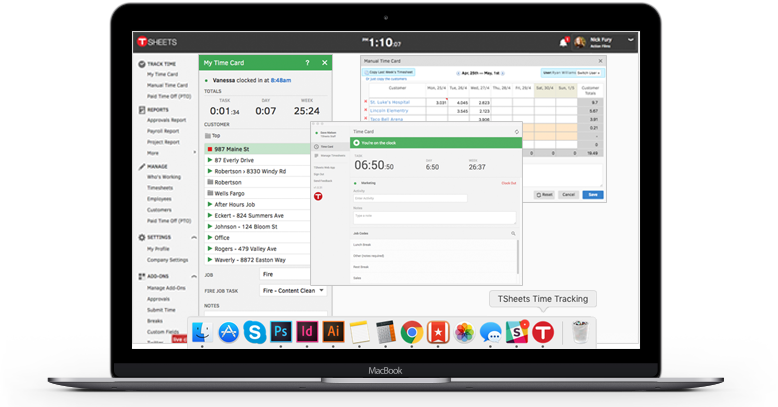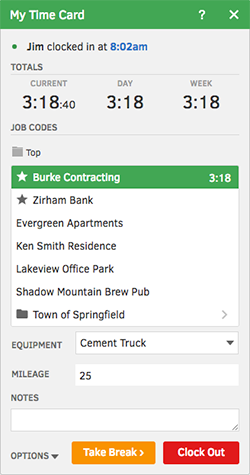 Online Punch Time Card
No more inaccurate time cards
Many businesses have tales of time unaccounted for, time misrepresented, or illegible and inaccurate employee time cards. Using TSheets web dashboard, clock in and out in real time with the Online Punch Card—and benefit from down-to-the-second tracking for accurate payroll, invoicing, project costing, and more.
When using the Online Punch Card, hours are tracked to designated jobs or projects, and employees are able to comment on activities and leave notes. The Online Punch Card can also be used to simply track specific in and out times for the day, no job code required—depending on the business needs of a specific company.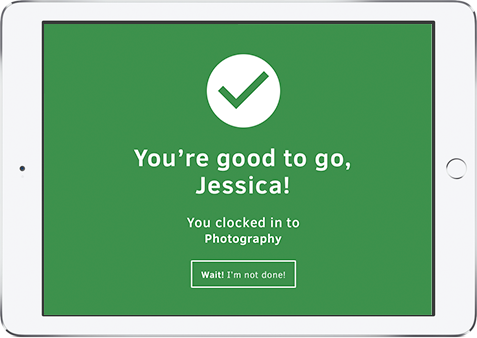 Kiosk Time Tracking
A fast, easy punch time clock alternative for on-site employees
TSheets Kiosk is the ideal solution for businesses with employees clocking in at the same location. This easy, cost-effective alternative to traditional punch time clocks works on any device with an internet connection. No expensive, bulky hardware necessary! And forget complicated usernames or passwords - employees use a simple 4-digit PIN to clock in and out or take breaks. TSheets Kiosk is optimized for speed but includes all the advanced time tracking features you need.
Manual Time Card
Spreadsheet-style time entry for salaried employees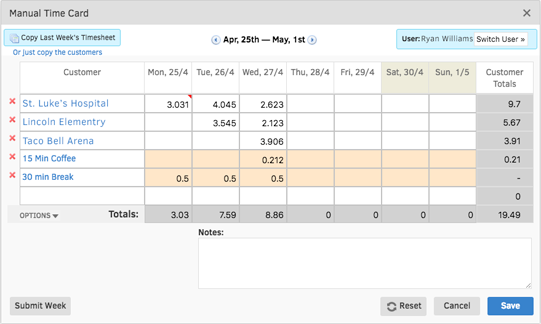 For many, the precision and accountability of TSheets' real-time tracking is ideal. For those rogue workers who prefer tracking time to projects on their own terms (with administrator approval of course) or for those on salary, we offer simple spreadsheet-style manual time entry.
Employees can enter hours manually using TSheets' web dashboard, or using TSheets for iPhone or Android. As an administrator, the manual time entry feature can also be used to manage employee paid time off (PTO).
Time Tracking Using the Time Slider
A simple click and drag to create or correct employee time cards
Did you think we were talking about a playground slide? That would be fun, but our Time Slider (almost as fun) is actually a visually-oriented means of entering or managing timesheets. An easy way for administrators (or employees with proper permissions) to correct any time card errors by simply clicking and dragging to the correct times. As an administrator, you can view other employee times and edit as needed. The Time Slider also has a list view, to deliver a quick overview of who is (or was) on the clock, on what days, and show any notes associated with the time cards.

Chrome App
Beautifully simple time tracking
TSheets' time tracking app for Google Chrome cuts through the clutter of a busy workday to give you a beautifully simple way to track your time. Pin the app to your dock or start menu, and it's right there when you need it so you can clock in, clock out, switch tasks, edit timesheets, or take a break—all with one click—and everything is synced to your TSheets account.
The app is free to download, and if you're new to TSheets, you can start using it as soon as you've set up your TSheets account (get started today with a free 14-day trial). If you're an existing TSheets customer, just sign into the app with your usual details, and you're ready to go!
Learn more about the TSheets Chrome App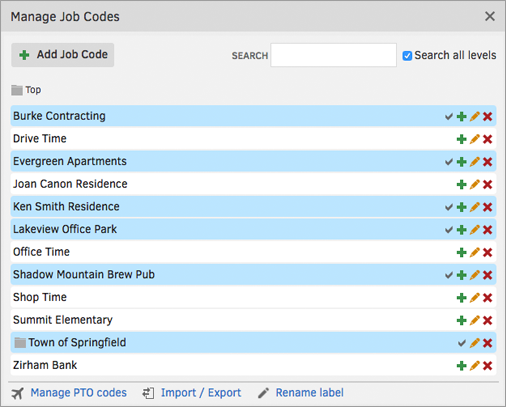 Multi-level Job Codes
Now you can track time down to the task
There are job codes, and then there are job codes taken to the nth degree. With TSheets, multilevel job coding is simple to set up and can help your business track and manage time more precisely. To make clocking in and switching job codes as efficient as possible, TSheets remembers your recently used job codes and advanced tracking between timesheets.
Job coding can also help monitor time spent on things such as meetings, sales calls, travel time, or other tasks. And bonus— it all works seamlessly with TSheets' mobile apps, and allows time tracked to be allocated to anything such as clients, projects, customer service tickets and more.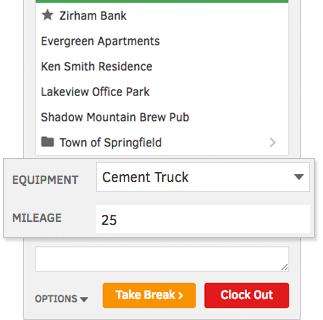 Advanced Time Tracking Options
Categorize time in a way that works specifically for your business
Looking to ease administrator workloads down the line? Using TSheets custom data fields, businesses are able to categorize time in a way that makes the most sense for their business, to further simplify invoicing, job costing and more.
Timesheet Rounding
Now you can work with only even numbers
Some businesses prefer even numbers rather than fractions of time. TSheets meets those needs with Timesheet Rounding, allowing time to be automatically rounded to the nearest increment when employees clock in or out. Just one more way TSheets works for those who want to keep things simple.